Minister Nikolay Milkov received the Ambassador of the United Kingdom of Great Britain and Northern Ireland Rob Dixon
05 September 2022
News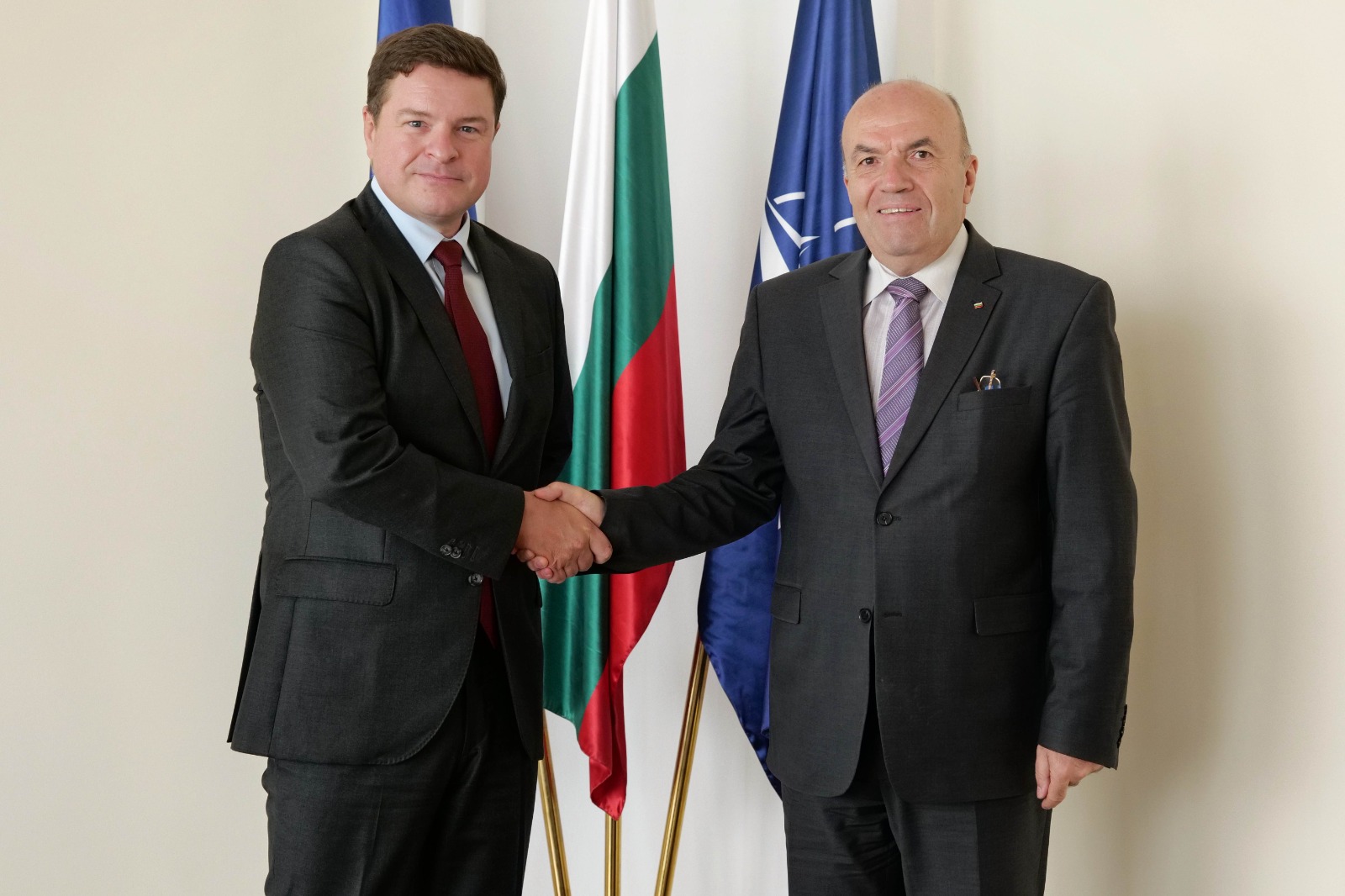 At a meeting today at the Ministry of Foreign Affairs, Minister of Foreign Affairs Nikolay Milkov and Ambassador of the United Kingdom of Great Britain and Northern Ireland Rob Dixon noted the active political dialogue between the two countries and in particular the very good cooperation in the field of foreign policy, security, defense and countering disinformation.
The interest of Bulgaria and the United Kingdom to expand and strengthen bilateral cooperation by signing an agreement specifying the priority areas of mutual interest for its strengthening was confirmed.
Minister Milkov expressed gratitude for the timely consent of the British side to hold the elections for National Assembly on the territory of the United Kingdom in October this year.
Ambassador Dixon welcomed the opening of a diplomatic mission with the rank of "consulate" of the Republic of Bulgaria with headquarters in Sofia. This was justified by the significant number of Bulgarian citizens in Scotland. Of the nearly 300,000 of our compatriots residing in the UK, over 12,000 are in Scotland. The interlocutors expressed confidence that the consulate will activate new opportunities for deepening bilateral cooperation.
Today's discussion also focused on the Western Balkans, Ukraine, energy security, UK's participation as an associated country in the EU's Horizon Europe programme, the Northern Ireland/Ireland Protocol, etc.
More photos