Deputy Minister Velislava Petrova received Irene Plank, the temporary head of the German Embassy
02 September 2022
News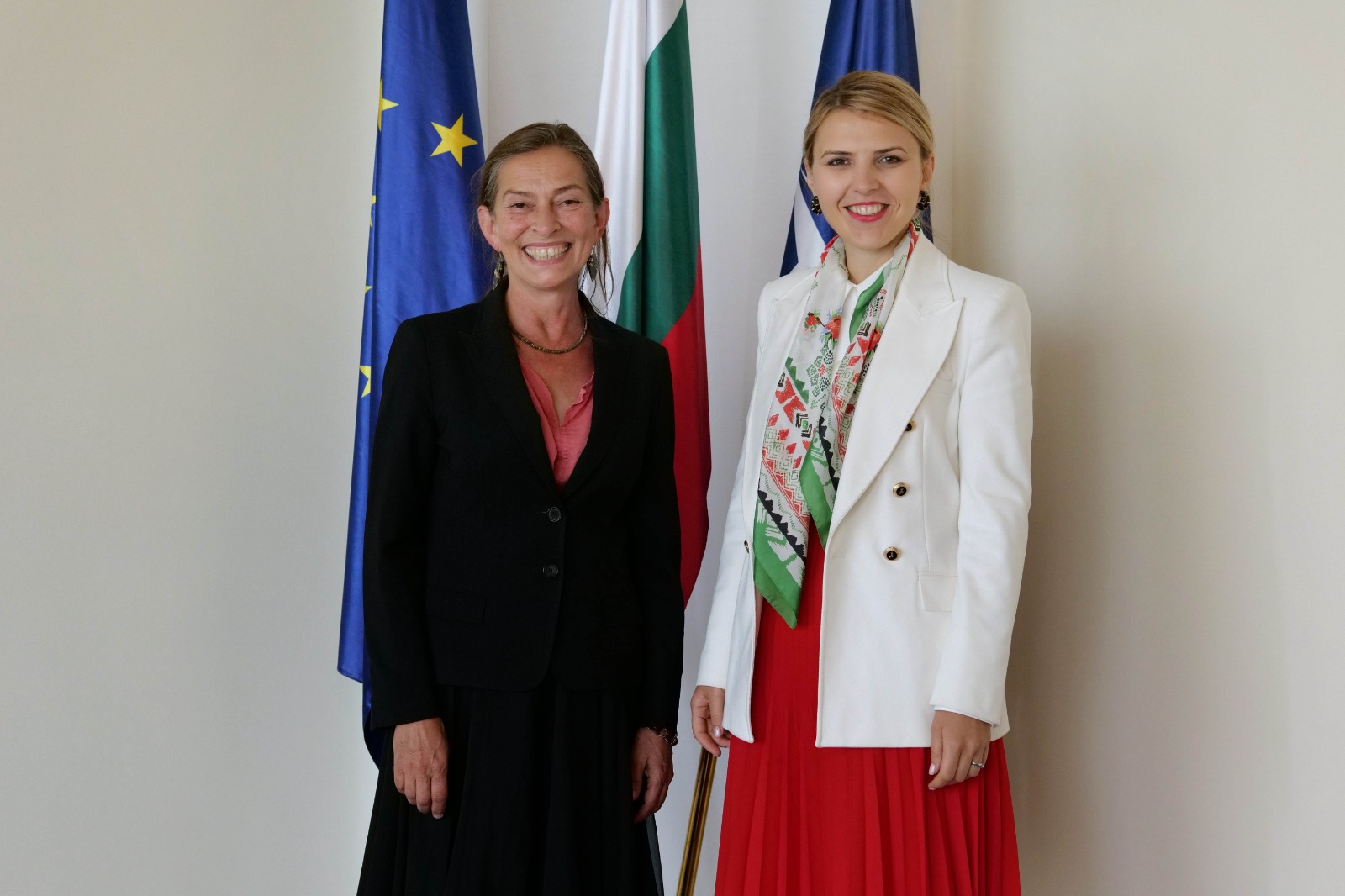 The Deputy Minister of Foreign Affairs Velislava Petrova received Irene Plank, who is temporarily managing the German Embassy in Bulgaria. The meeting confirmed the excellent cooperation between the two countries, both bilaterally and within international organisations.
The common challenges we face as partners in the European Union in the field of energy and the economy were also discussed and the key role of solidarity between Member States to overcome them was underlined.
Deputy Minister Petrova thanked the German side for the consent to hold the parliamentary elections on 2 October 2022, which will enable hundreds of thousands of our compatriots to exercise their vote. The interlocutors agreed that the decision taken by the Bulgarian government to open a consulate general in Düsseldorf is a timely step in the context of the increasing number of Bulgarian citizens residing in Germany.
Among the highlights of the talks was the upcoming Berlin Process Summit on 3 November 2022, focusing on energy cooperation, the green agenda and the common regional market. Deputy Minister Petrova unscored that Bulgaria will continue to support the initiative and the European perspective of the countries in the region as a guarantor for the security and prosperity not only of the Balkans but also of the whole EU.
More photos