Minister Nikolay Milkov received the ambassador of Palestine to our country, Dr. Ahmed Al Madbouh
16 August 2022
News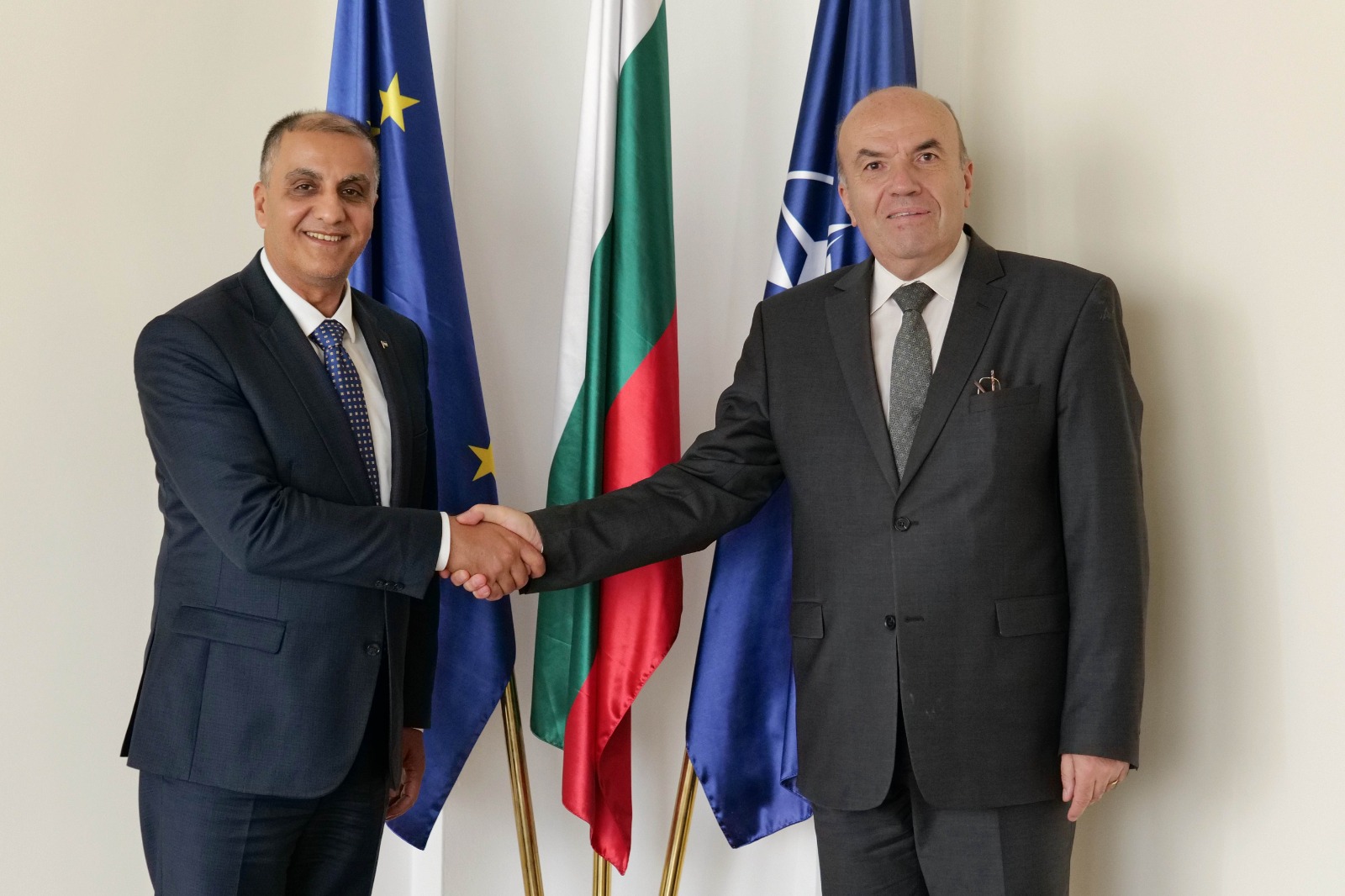 The Minister of Foreign Affairs Nikolay Milkov held a farewell meeting with Dr. Ahmed Al Madbouh, Ambassador of Palestine to Bulgaria, on the occasion of his final departure from the country.
Minister Milkov thanked the Palestinian ambassador for his personal contribution and efforts to promote the traditionally friendly bilateral relations, as well as for his dedicated work and cooperation with the Bulgarian state administration as the doyen of the diplomatic corps.
In turn, Ambassador Madbuch expressed his gratitude for the excellent cooperation and assistance he received from the Bulgarian institutions. A review was made of the progress in bilateral relations for the entire period of his tenure.