Minister Teodora Genchovska received Slovenian Ambassador Anžej Frangeš
14 July 2022
News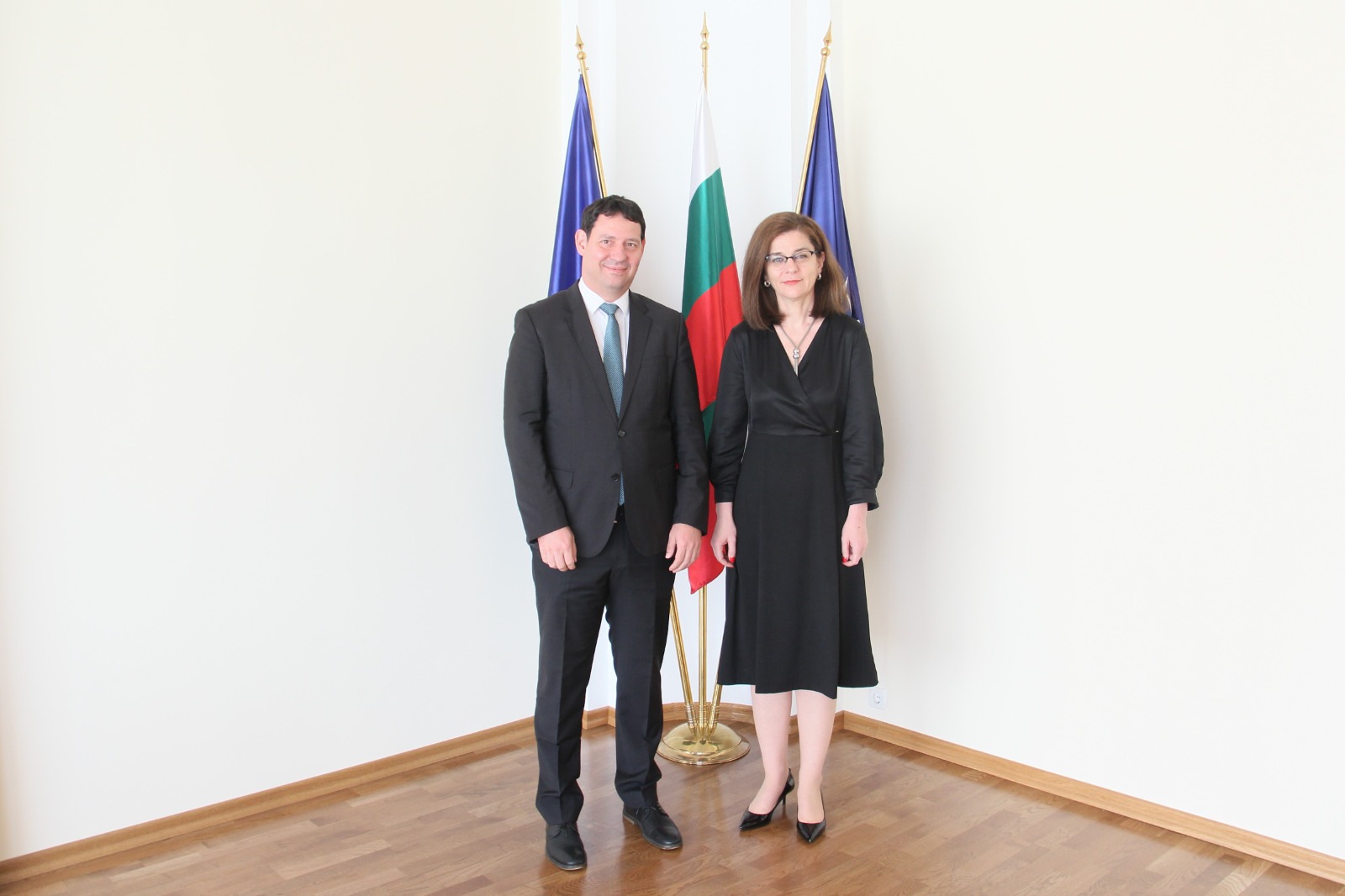 Minister of Foreign Affairs Teodora Genchovska received Slovenian Ambassador Anžej Frangeš on the occasion of the end of his mandate in Slovenia. They discussed the excellent bilateral relations and the possibilities for their deepening in the future.
"Slovenia is an important economic partner for Bulgaria. There is untapped potential in the trade and economic sphere, which should be realised in the future. A number of opportunities also exist in the field of education, science and culture," said Teodora Genchovska.
The two interlocutors agreed that Bulgaria and Slovenia share common interests related to stability and security in the Western Balkans. They were adamant that their partnership within the EU, NATO and the different regional cooperation formats creates additional opportunities to identify areas of interaction and exchange views on various issues on the agenda of the EU, NATO and the region.
At the end of the meeting, the Bulgarian Foreign Minister thanked Ambassador Frangeš for his efforts in the development of our long-standing and friendly bilateral relations with Slovenia.
More photos