Deputy Minister Georgiev took part in the regular meeting of the General Affairs Council in Luxembourg
12 April 2022
News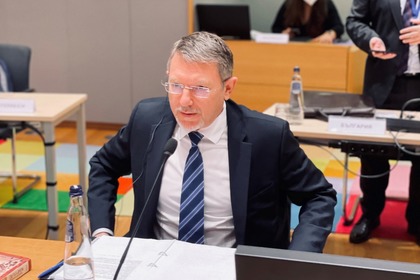 Deputy Minister of Foreign Affairs Vasil Georgiev took part in the April meeting of the General Affairs Council, which took place in Luxembourg.
In the framework of the regular dialogue on the rule of law, the Council examined parts of the European Commission's Annual Report on Luxembourg, Malta, the Netherlands, Austria and Hungary. Good practices were exchanged during the discussion, while respecting equality between Member States. The importance of dialogue on the subject in order to uphold EU values in the context of Russian aggression in Ukraine was emphasized.
The Council also discussed the final stage of the Conference on the Future of Europe. A new plenary session of the Conference is forthcoming on 29-30 April 2022 and a closing event on 9 May 2022. Based on the final report of the Conference, which will be presented on 9 May 2022, the Council, the EC and the EP will start work on the substance of the proposals.
Ministers agreed on the priority of follow-up so as not to disappoint citizens. The EC intends to include in its next work program some of the most visible and important proposals of the Conference.