Position of the Ministry of Foreign Affairs
12 April 2022
News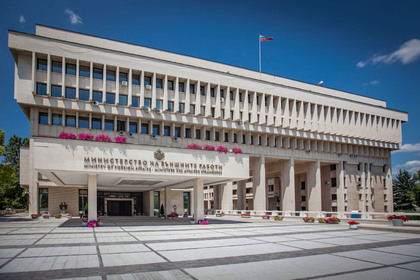 Following the false information, which has appeared in the media, the Ministry of Foreign Affairs explicitly states that the Bulgarian position on the European integration of the Republic of North Macedonia remains unchanged.
Bulgaria continues to adhere to the Framework Position on the EU Enlargement and the Stabilisation and Association Process: Republic of North Macedonia and Albania of 09 October 2019, supported unanimously by the Declaration of the National Assembly of 10 October 2019, as well as by the Consultative Council on National Security of 10 January 2022.
Supporting the EU perspective of the Western Balkan countries remains a foreign policy priority for Bulgaria, guided by the principle of each candidate's own merits and the respect for the fundamental values of the Union, including human rights and good neighborliness.
The Minister of Foreign Affairs Teodora Genchovska reaffirmed Bulgaria's position during her talks with the German Foreign Minister in the margins of the Foreign Affairs Council held in Luxembourg on 11 April 2022.
Regarding the start of negotiations for EU membership of the Republic of North Macedonia, it is of key importance for Bulgaria to note irreversible results in good-neighborly relations and to obtain clear guarantees within the EU negotiation process for further implementation of the 2017 Treaty of Friendship, Good neighborliness and Cooperation. We expect constitutional guarantees for the respect of the rights of Bulgarians in the Republic of North Macedonia.
To Bulgaria, results, rather than predetermined deadlines, will be of the essence.