Bulgaria strengthens cooperation with Jordan in the fight against terrorism and human trafficking
04 February 2019
News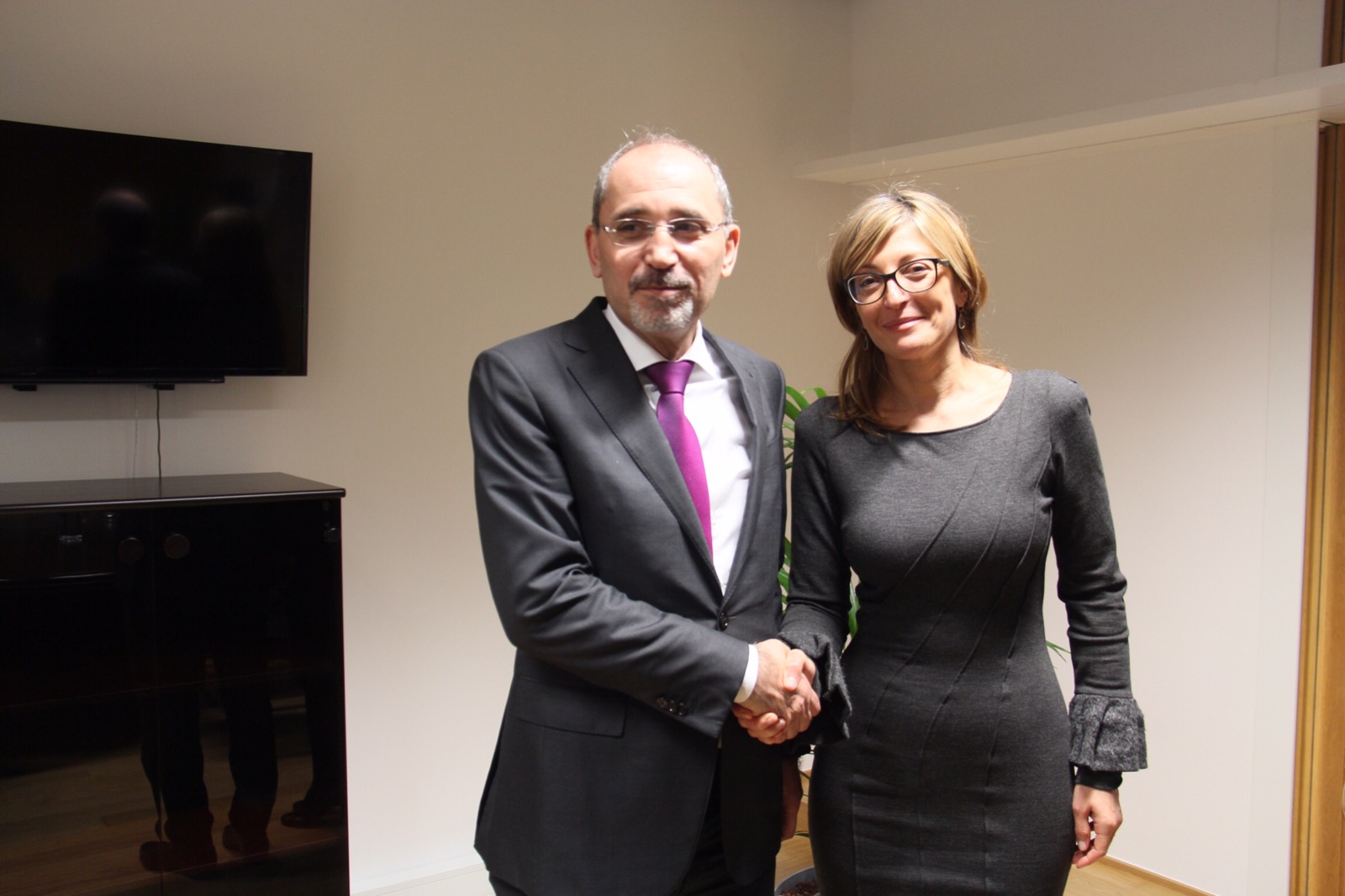 Deputy Prime Minister and Minister of Foreign Affairs Ekaterina Zaharieva met in Brussels today with the Minister of Foreign Affairs and Expatriates of the Hashemite Kingdom of Jordan. In continuation of their talks in Amman in mid-December 2018, the two top diplomats discussed opportunities for re-invigorating the bilateral relations and the specific steps that can be undertaken to that end. The ministers also exchanged views on current developments in the region of the Middle East.
'The Kingdom of Jordan is a key partner of Bulgaria in the Middle East and Mediterranean regions,' said Minister Zaharieva. She pointed out that cooperation between the two countries in the area of counterterrorism is excellent and expressed a desire that the joint work by the law enforcement authorities should continue in the struggle against transnational crime groups and human trafficking.
The Bulgarian side sees added value in potential bilateral cooperation in a number of areas, such as information technology, the military industry and tourism. Sofia is ready to host the first session of the Joint Commission for Economic Cooperation.
The two top diplomats agreed that the Bulgarian nationals residing in Jordan are a natural bridge between the two countries and contribute to the traditionally good bilateral relations.