Bulgaria and the USA are Strategic Partners on a Number of Regional and Global Matters
17 December 2018
News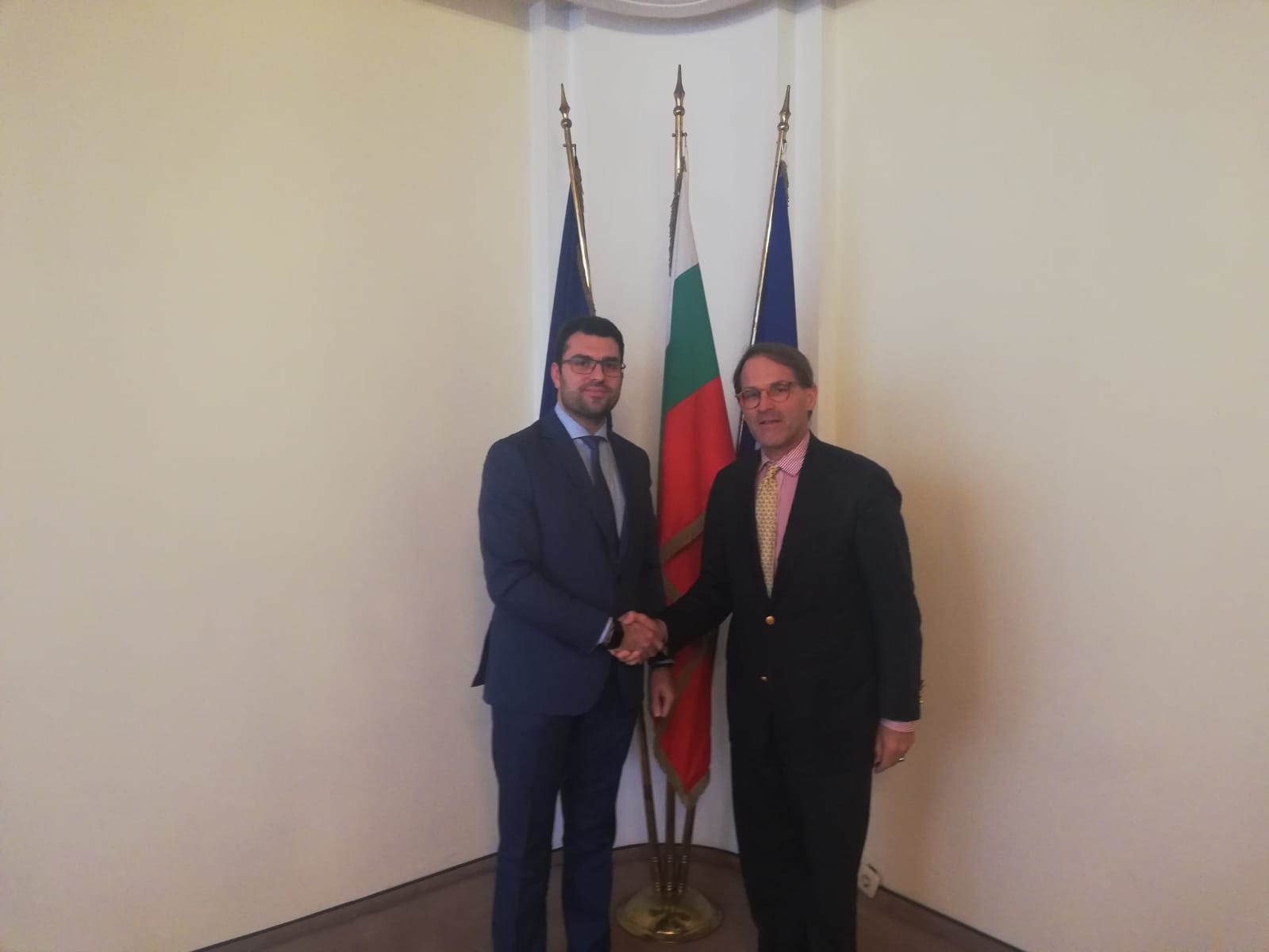 Just a few days following US Deputy Secretary of State John Sullivan's visit to Bulgaria, Bulgarian Deputy Minister of Foreign Affairs Georg Georgiev hosted a meeting with US Deputy Assistant Secretary for Europe and Eurasia, Matthew Boyse.

'Bulgaria and the USA have enjoyed a close and active dialogue at all levels and our meeting today serves as an important milestone in our integrated partnership,' Mr. Boyse stated at the start of the conversation.

'I believe that this is precisely the way in which relations between true partners should develop, i.e. through meetings at all levels,' Deputy Minister Georgiev replied, adding that Bulgaria and the USA were strategic partners on a number of regional and global matters.

The two went on to discuss topics of interest to both countries, as well as topics relating to regional and global matters. Georg Georgiev restated Bulgaria's position that the Black Sea must remain an area of peace. 'Bulgaria has been clear and adamant on this issue,' he added and reminded that Prime Minister Boyko Borissov had highlighted this position more than once.

Mr. Boyse said that, owing to its geographical location, Bulgaria offered 'a unique insight' into the likes of the Eastern Mediterranean, Tukey and Russia, which made Bulgarians important and valued conversation partners.
Georg Georgiev expressed his gratitude for the praise and stated that intensive contact between different peoples was a prerequisite for the continued improvement of understanding as regards the characteristics and nature of countries and their political, historical, and cultural specificities.

'This is why we hope that our country will be allowed to join the USA's Visa-Free Travel Programme; that would not only offer more clarity as to developments in our region but it will also result in greater visibility for your country in Bulgaria,' the Deputy Minister added. 'What is more, such a move would strengthen our economic ties, which would lend support to another aim of Bulgaria's: becoming a member of the Organisation for Economic Cooperation and Development. We hope that the USA will support Bulgaria in its effort to secure clear prospects for its membership in the organisation,' he summed up.

Mr. Georgiev and Mr. Boyse agreed to maintain their close, intensive contact on all items of their mutual agenda in the future.
More photos