ASEM Day was commemorated for a second time in Bulgaria
02 March 2018
News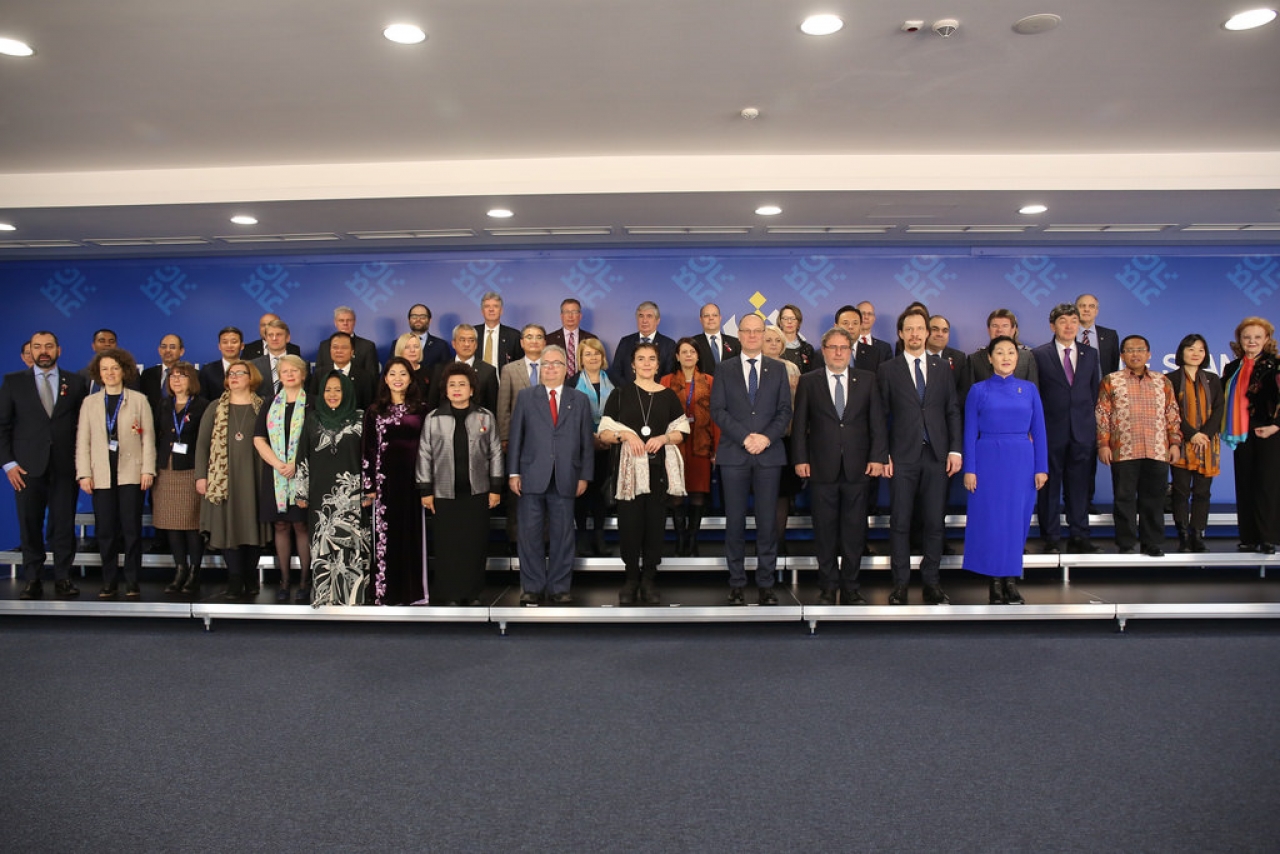 This year, the second commemoration of the ASEM Day – 1 March in Bulgaria coincided with the 8th ASEM Culture Ministers' Meeting that took place in Sofia on 1-2 March 2018.
In the preparatory Senior Officials' Meeting – Culture on 28 February the ASEM Senior Official for Bulgaria Ambassador Angel Orbetsov acquainted the delegates with the origin and significance of the occasion.
All partners were encouraged to commemorate the ASEM Day in their own countries during the first week of March with any event, initiative or official statement they deem appropriate, as well as to share this experience on our official information platform, the ASEM Info Board. The Bulgarian side distributed promotional brochures provided by the European External Action Service. The relevance of the ASEM Day was mentioned in the inauguration speech by the Minister of Culture of Bulgaria Mr. Boil Banov and was included in the Chair's Statement of the ASEM CMM 8.
More photos