George Georgiev and Chicago Deputy Mayor mull possibility for direct Sofia-to-Chicago air link
02 March 2018
News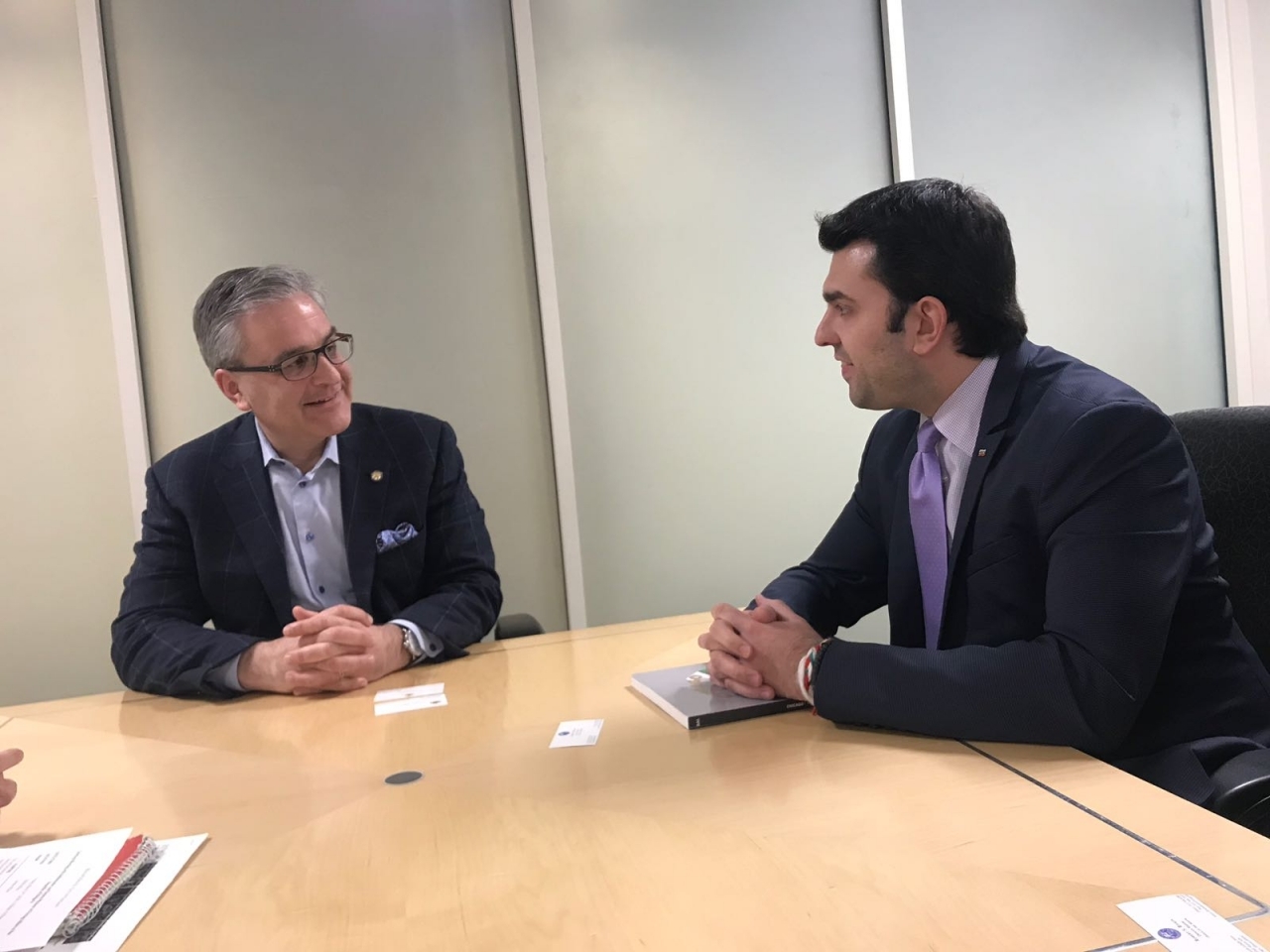 On the first day of his working visit to the US, Deputy Foreign Minister George Georgiev met with the Deputy Mayor of Chicago. He was also received by the Lieutenant Governor of the State of Illinois.
At his meeting with Chicago Deputy Mayor Robert S. Rivkin, the Bulgarian Deputy Foreign Minister discussed the matter of opening a direct air link between Chicago and Sofia as well as the possibilities for, on the one hand, facilitating business contacts and investment interests while, on the other, promoting a number of programs and initiatives. 'My country also has an interest in such a direct air link because Chicago is home to the largest Bulgarian community in the United States,' Georgiev reminded his host. He went on to emphasize that Bulgaria attaches great importance to the direct contacts between the two peoples through the promotion of initiatives aimed at student, scientific and business exchange.
In the course of the conversation, the parties suggested the idea of Chicago being twinned with a Bulgarian city for the purpose of promoting bilateral cooperation in all spheres of mutual interest.
George Georgiev invited the Deputy Mayor of Chicago to visit Bulgaria in 2018.
Later on, Deputy Foreign Minister Georgiev was also received by the Lieutenant Governor of the State of Illinois.
In his conversation with him, Georgiev pointed out that in the context of a changing geopolitical environment the two countries work for deepening their cooperation both on a bilateral basis and within the framework of NATO, in order to counteract the new risks and challenges to their security. 'Defense and security cooperation, as a cornerstone of our partnership with the United States, is clearly on the upswing,' he also underscored.
The Bulgarian Presidency of the Council of the European Union was another topic for discussion between the two. The Bulgarian Deputy Foreign Minister familiarized his host with one of the leading priorities of the Presidency: the European perspective of the Western Balkans. 'Investing in the stability and security of the region is investing in the prosperity of the entire Union. I am glad that our priorities have become priorities of all of Europe,' he said.
Later today, Deputy Foreign Minister Georgiev is expected to attend the ceremony of raising the Bulgarian flag in Chicago's Daley Plaza in celebration of the National Day of the Republic of Bulgaria.