The Bulgarian members of the Joint Commission on Historical Affairs presented the agreements reached with the Republic of North Macedonia in the field of education
14 September 2022
News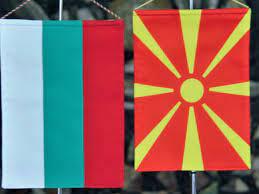 The Bulgarian members of the Joint Expert Commission on Historical and Educational Issues between the Republic of Bulgaria and the Republic of North Macedonia presented the results of the Commission's work in the field of education achieved so far to the Ministries of Education and Science and of Foreign Affairs.
The meeting, which took place on September 12, 2022 at the Ministry of Education and Science, was attended by acting minister Prof. Sasho Penov, deputy minister Nadia Mladenova and deputy minister of foreign affairs Velislava Petrova.
All the results of the work of the Joint Commission on Historical Issues so far, approved by the governments of the two countries, create a necessary basis for the competent institutions of the two countries to proceed with the practical implementation of the undertaken commitments.
The Bulgarian side expects such steps to be taken by the competent institutions of our partners in the Republic of North Macedonia.