Deputy Minister Velislava Petrova participated in the informal meeting of the Ministers of Foreign Affairs of the EU Member States – Gymnich in Prague
31 August 2022
News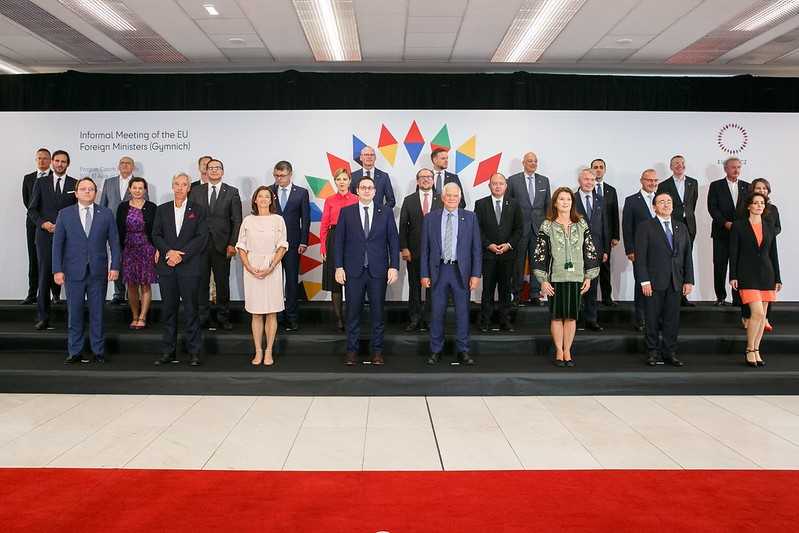 Deputy Foreign Minister Velislava Petrova participates in an informal meeting of the foreign ministers of the EU member states in the "Gymnich" format, which takes place in Prague on 30 and 31 August.
Traditionally, the forum is hosted by the rotating presidency of the Council of the EU and chaired by EU High Representative for Foreign Affairs and Security Policy Josep Borrell.
Among the topics of the two working sessions during the informal meeting are EU-Africa relations and Russian aggression against Ukraine. In the framework of the event, an informal lunch was held with the participation of the Ministers of Foreign Affairs of Ukraine, the Republic of Moldova and Georgia.
Deputy Minister of Foreign Affairs Velislava Petrova also participated in the opening of the side event "Forum for Ukraine", part of the "Forum 2000", which takes place in Prague from 31 August to 2 September 2022. Among the participants and guests of the event are a number of political and public leaders, including the President of Ukraine Volodymyr Zelensky, the Prime Minister of the Czech Republic Petr Fiala, the Minister of Foreign Affairs Jan Lipavský, as well as the participants of Gymnich.
More photos