Minister of Foreign Affairs Nikolay Milkov held a telephone conversation with his Serbian counterpart Nikola Selaković
18 August 2022
News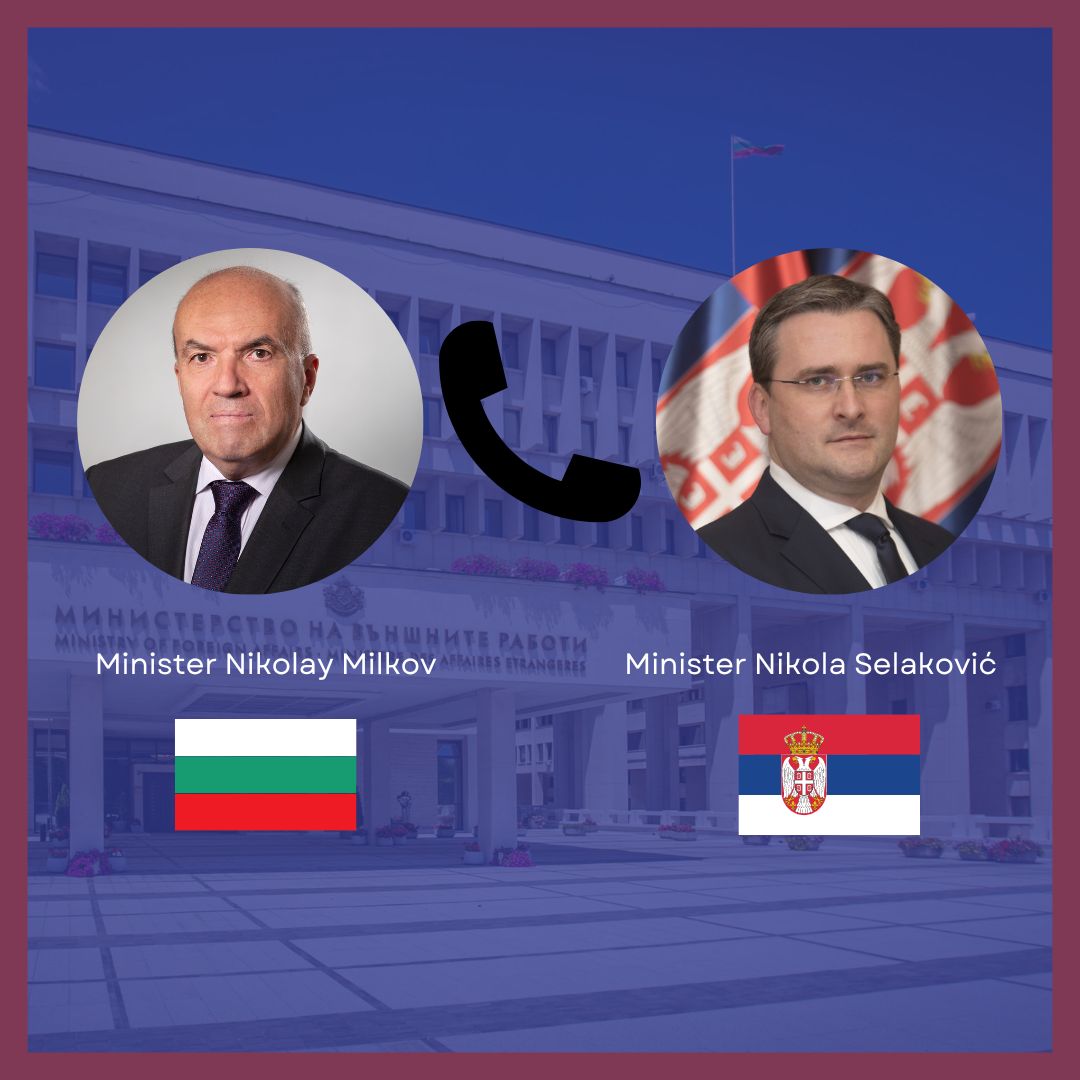 Minister of Foreign Affairs Nikolay Milkov held a telephone conversation with his Serbian counterpart Nikola Selaković in connection with the serious accident on the Trakia motorway with a bus from the Republic of Serbia. The talks were held on the initiative of the foreign minister of the neighbouring country.
Sincere gratitude was expressed to all Bulgarian citizens who were directly or indirectly involved in assisting with the investigation of the road traffic accident, as well as for helping the injured. On his part, Nikolay Milkov again expressed hope for the quick recovery of the injured.
The foreign ministers of Bulgaria and Serbia noted that the deep ties between the two peoples are a symbol of the readiness for empathy, which in turn strengthens the relations between the people on both sides of the border.
During the talks, Nikola Selaković invited the Bulgarian Minister of Foreign Affairs to visit the Republic of Serbia next week at a time convenient for him. Our first diplomat has accepted the invitation of his Serbian counterpart and the date of the visit is yet to be specified.