Deputy Minister Irena Dimitrova received the Ambassador of the Czech Republic to Sofia Lukasz Kautsky
22 July 2022
News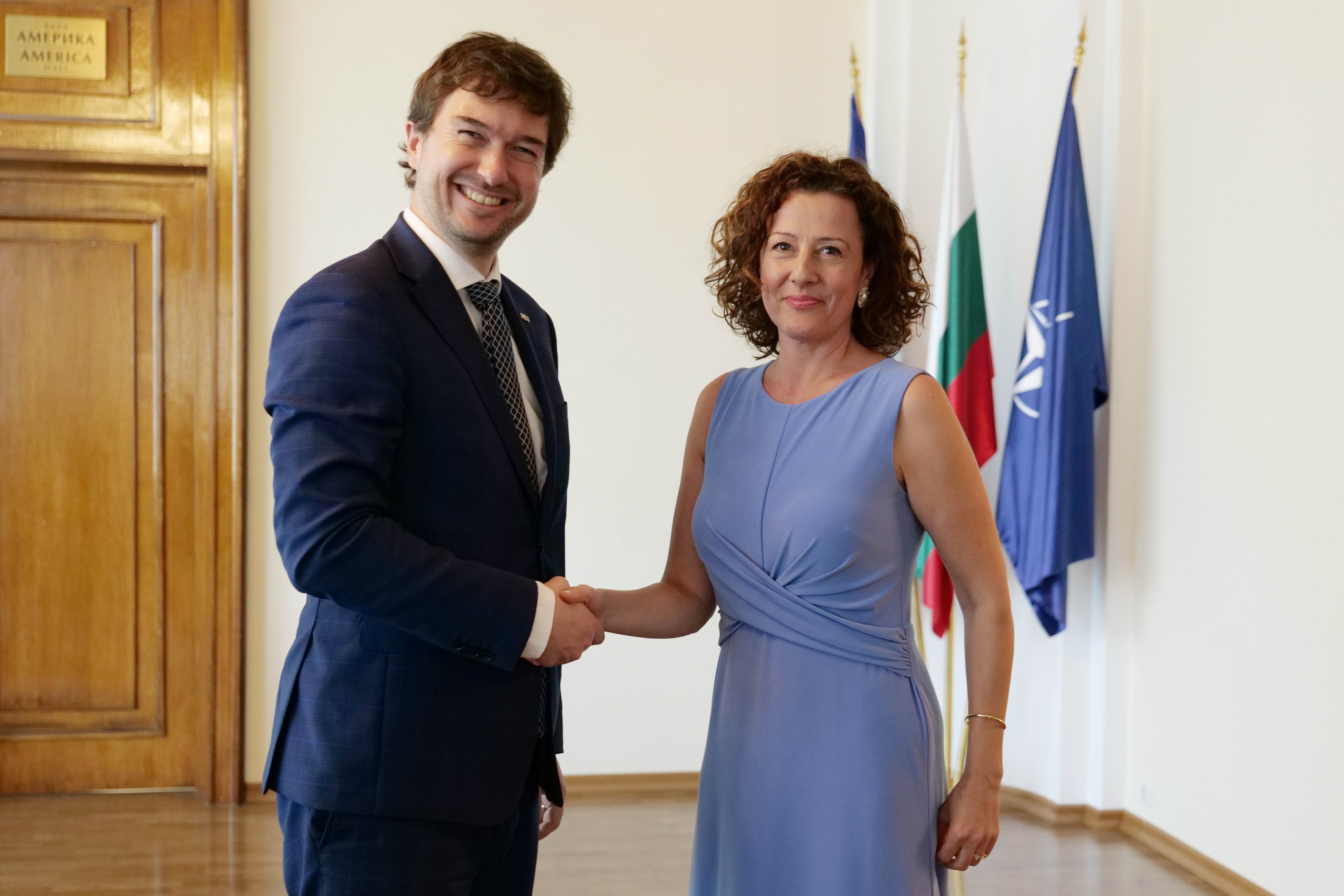 Deputy Minister Irena Dimitrova received the Ambassador of the Czech Republic in Sofia Lukasz Kautsky, in his capacity as representative of the country's Presidency of the Council of the EU.
During the meeting, the results and fruitful discussions within the Foreign Affairs Council in Brussels on 18 July 2022 were discussed. Both sides expressed their satisfaction with the results achieved and in particular the confirmed continued commitment of the EU and its Member States to Ukraine. The current situation and possible future developments of the Russian military aggression were also discussed. The importance of preserving EU unity and strong support for Ukraine was underlined.
Ambassador Kautsky informed the Bulgarian side about the upcoming events on the calendar of the Czech EU presidency, including the informal meeting of EU foreign ministers in the "Gymnich" format on 30-31 August 2022 in Prague. A strategic discussion on the EU's future relations with Russia is expected to take place during the meeting.