Deputy Minister Irena Dimitrova accepted copies of the Letters of Credence of the newly appointed Apostolic Nuncio to Bulgaria
21 July 2022
News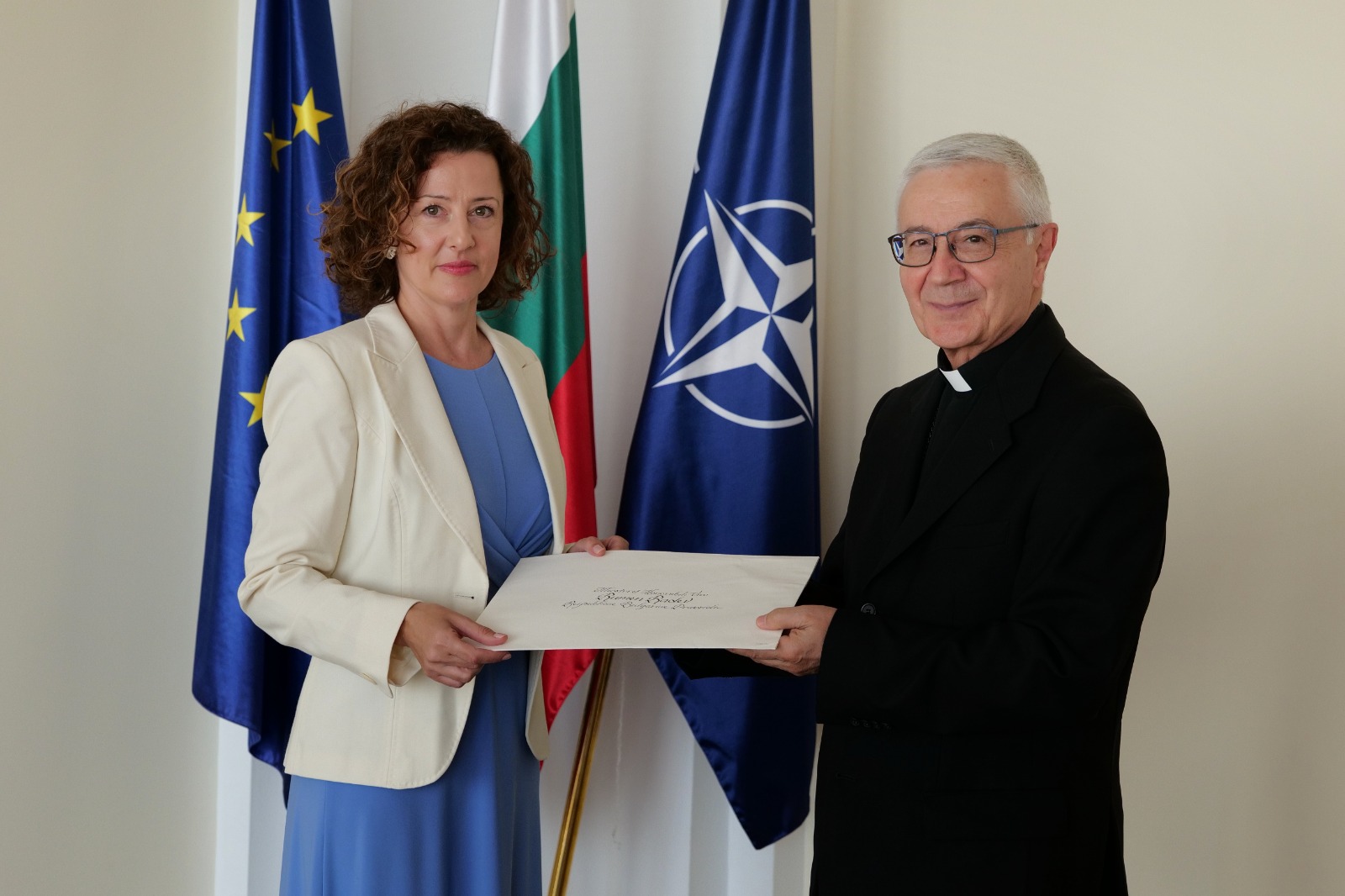 Deputy Minister of Foreign Affairs Irena Dimitrova accepted copies of the Letters of Credence of the newly appointed Apostolic Nuncio to Bulgaria, His Eminence Archbishop Luciano Suriani.
During the meeting, the two expressed confidence that the close relations of friendship and cooperation between Bulgaria and the Holy See will continue to develop and deepen.
Deputy Minister Dimitrova pointed out that our country highly values the tradition of meetings of Bulgarian delegations with the Pope and the Secretary of State of the Holy See on the occasion of the May 24 celebrations.
She wished Archbishop Suriani success in his mission and assured him that he could always count on the assistance of the Ministry of Foreign Affairs.