Bulgaria is part of the international support for Moldova
16 July 2022
News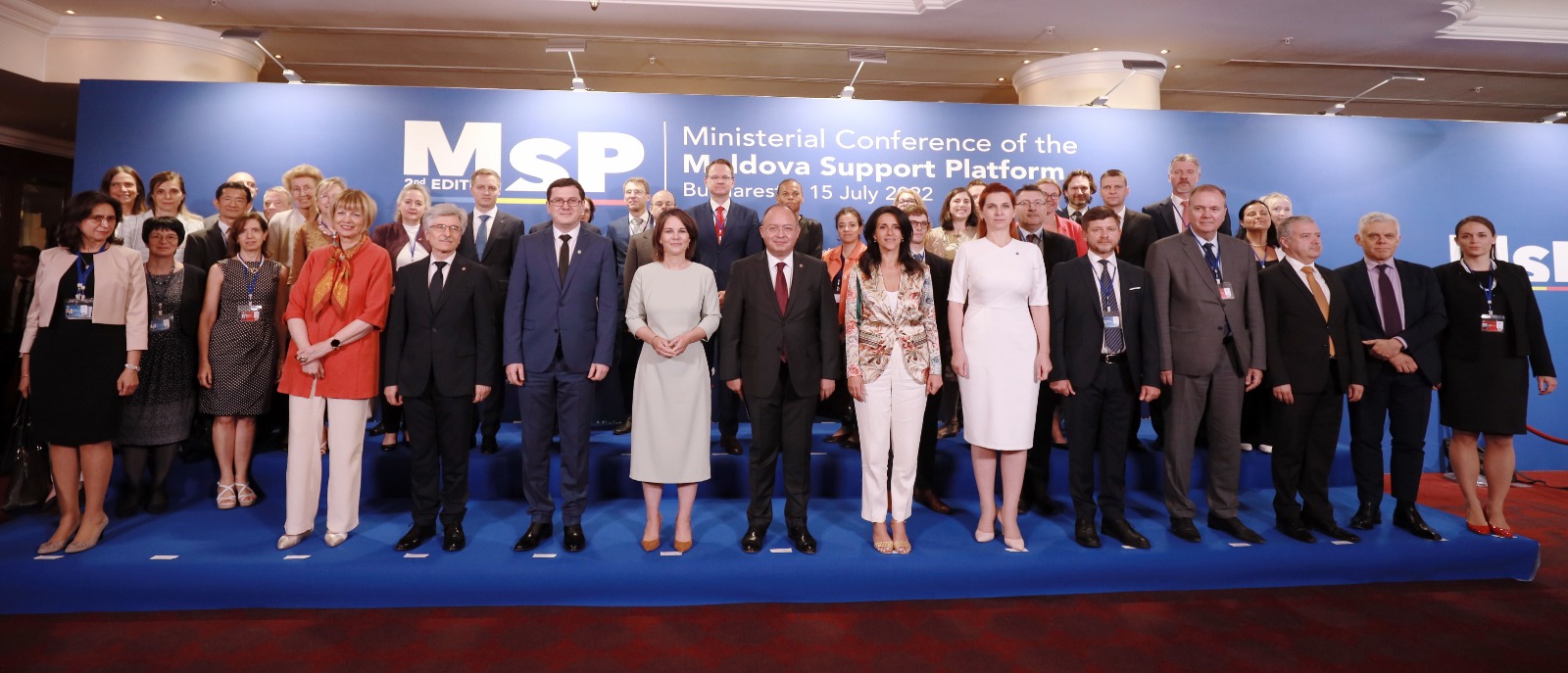 "We need to keep the focus on Moldova, which is one of the countries most affected by the war in Ukraine, and continue to support it." This is what the Permanent Secretary of the Ministry of Foreign Affairs of the Republic of Bulgaria Ivan Kondov underscored, who headed the Bulgarian delegation at the second ministerial conference of the Moldova Support Platform, which took place in Bucharest.
The conference was hosted by Romanian Foreign Minister Bogdan Aurescu, who was also its co-chair, together with German Foreign Minister Annalena Baerbock and French Minister of State for Development, Francophonie and International Partnerships Chrysoula Zacharopoulou.
The meeting in Bucharest is a follow-up to the founding conference of the platform, held in Berlin on 5 April 2022 on the initiative of Romania, Germany and France. Its main objective was to consolidate the platform as a permanent instrument to keep Moldova in the priority attention of international donors, as well as to mobilise support for the efforts of the authorities in Chisinau on the path of reforms necessary for the European integration of the country.
In his speech, Permanent Secretary Ivan Kondov expressed Bulgaria's support and solidarity with Moldova and its efforts to host a huge number of Ukrainian refugees. He pointed out that Bulgaria is among the EU member states that provide consistent assistance to Moldova, including on its path towards the EU. The closeness between the two countries is also due to the large Bulgarian historical community in Moldova, which serves as a bridge in our relations. He reaffirmed Bulgaria's determination to support Moldova in these difficult times.
The next Ministerial Conference of the Moldova Support Platform is expected to take place by the end of the year in France.