The Ministry of Foreign Affairs and the State Department held the second phase of the Sub-Regional CBRN Response & Assistance Workshop "SR2 Bulgaria"
25 May 2022
News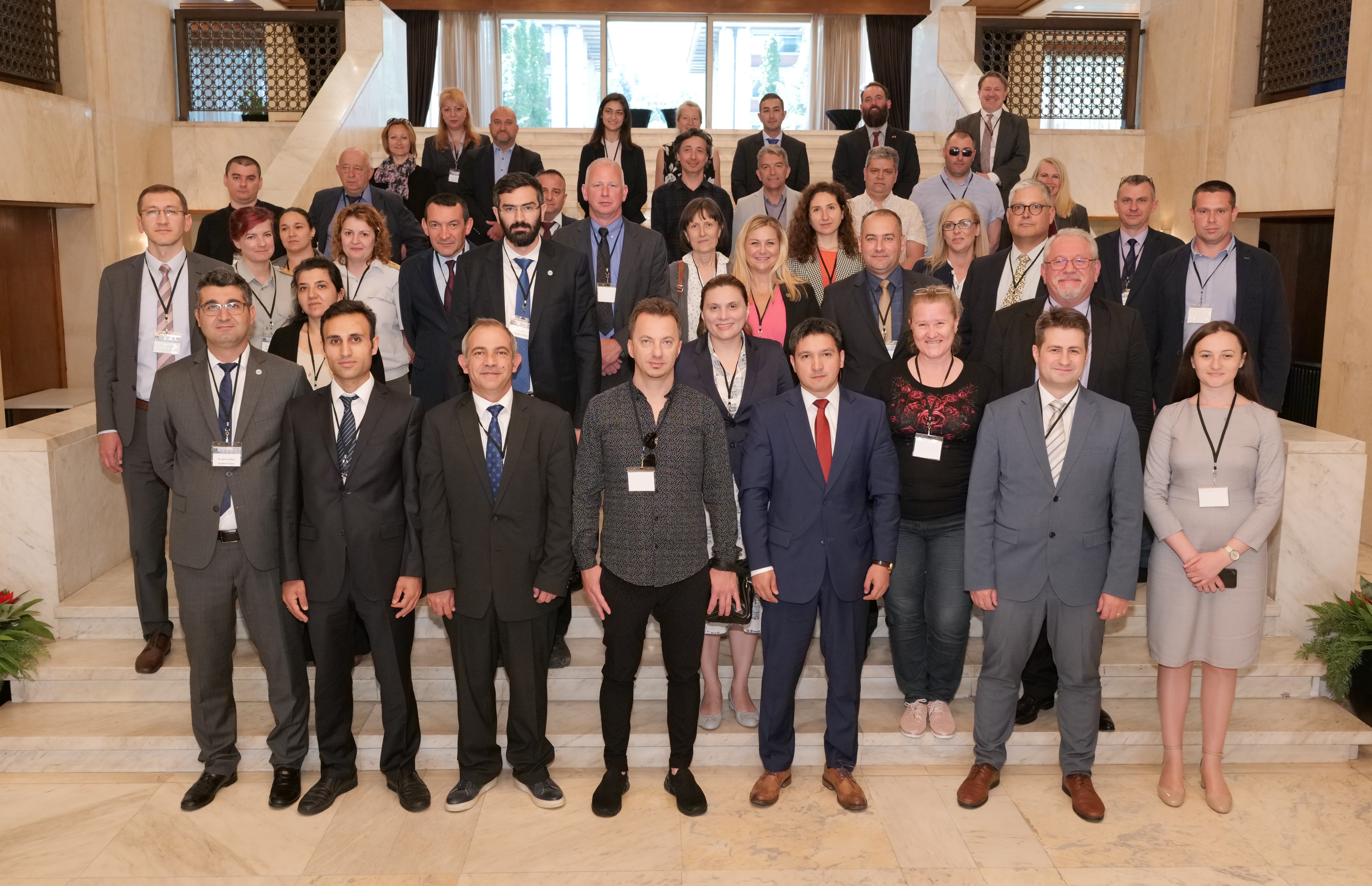 On 17 and 18 May 2022, the Ministry of Foreign Affairs and the US Department of State held in Sofia the second phase of the jointly organized event "Sub-Regional CBRN Response & Assistance Workshop (SR2 Bulgaria)". The training, the first part of which took place virtually in October 2021, brought together representatives of the institutions of interior, security, defense, disaster management and civil protection, economy and industry, health, environment and water, local government, and the academia of Bulgaria and the neighboring NATO member states – Greece, Romania, the Republic of North Macedonia, and Turkey.
The two-day event was opened by Ambassador Maya Dobreva, Director General for Political Affairs at the Ministry of Foreign Affairs, and HE Hero Mustafa, US Ambassador to Bulgaria. In their welcome remarks, they stressed the need to increase institutional preparedness and coherence in order to effectively respond to an overwhelming CBRN incident, the importance of the development of national capacity to deal with such disasters and the crucial role of coordination and cooperation between the national government, local authorities, and international partners in the process of requesting and receiving international assistance.
The participants in the workshop had the opportunity to hear presentations by experienced specialists on CBRN security and incident prevention and to exchange ideas and valuable practical expertise. Among the speakers and facilitators at the event were representatives of the NATO Supreme Headquarters Allied Powers Europe (SHAPE), the United States European Command (EUCOM), the US State Department, and the Federal Bureau of Investigation (FBI).
Central to the workshop was a scenario of a massive explosion at a chemical manufacturing and storage facility located on the outskirts of a large city and near the border. The scenario addressed issues related to the activities of the competent central and local authorities in a similar situation, the intelligence sharing with another country, the interagency coordination for management of the incident and its consequences, and the diplomatic actions for requesting and receiving international assistance to effectively deal with the disaster. In smaller thematic working groups, participants discussed and analyzed the national capacity of their respective countries and the international capabilities to respond to the dangerous consequences of a CBRN incident, and exchanged good practices and proposals for national capacity building, including by improving international cooperation.
The main outcome of the workshop were the conclusions and proposals for improving the national CBRN-response mechanisms, which will subsequently be disseminated as informal operational recommendations to the participating institutions. This is in line with the major objective of the workshop and its intended added value – to strengthen the resilience and the national CBRN-response capabilities.