The Ministry of Foreign Affairs took part in the third plenary session of the Conference on the Future of Europe
24 January 2022
News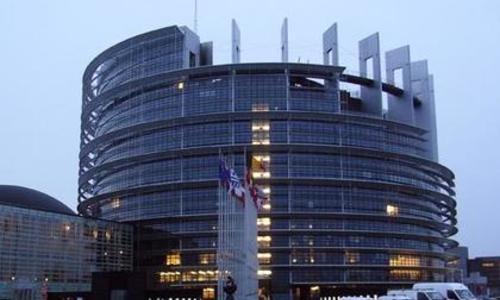 The Ministry of Foreign Affairs took part in the third plenary session of the Conference on the Future of Europe, which took place on 21-22 January 2022 at the European Parliament in Strasbourg, in a hybrid format. The debate focused on the 90 recommendations of the European Citizens' Panels on European Democracy / Values ​​and Rights, Rule of Law, Security and Climate Change and Environment / Health, as well as related recommendations from national citizens' panels.
The Ministry of Foreign Affairs was represented by Deputy Foreign Minister Vasil Georgiev, who made a statement via videoconference on the topic of the rule of law. He pointed out that our country attaches special importance to upholding the shared European values ​​that underpin our societies, attaching particular importance to the rule of law, the judicial reform, the fight against corruption, with the specific commitments to this end being included in the National Recovery and Sustainability Plan, with the participation of the judiciary. Mr. Georgiev pointed out that overlapping mechanisms in the field of the rule of law should be avoided in order to have the desired added value and results.
The plenary session was chaired by the Co-Chairs of the Executive Council of the Conference, Guy Verhofstadt (European Parliament), the French Secretary of State for European Affairs, Clement Bonn on behalf of the French Presidency of the EU Council, and Vice President Dubravka Shuica.
Three more plenary sessions were scheduled for mid-2022, with pre-announced dates: March 11-12, March 25-26 and April 8-9. The French Presidency plans to present the political conclusions of the Conference in May 2022, probably on May 9 – the Europe Day, exactly one year after the official launch of the Conference.