Minister Svetlan Stoev received the Ambassador of the Netherlands Berendina Maria Ten Tuscher
20 July 2021
News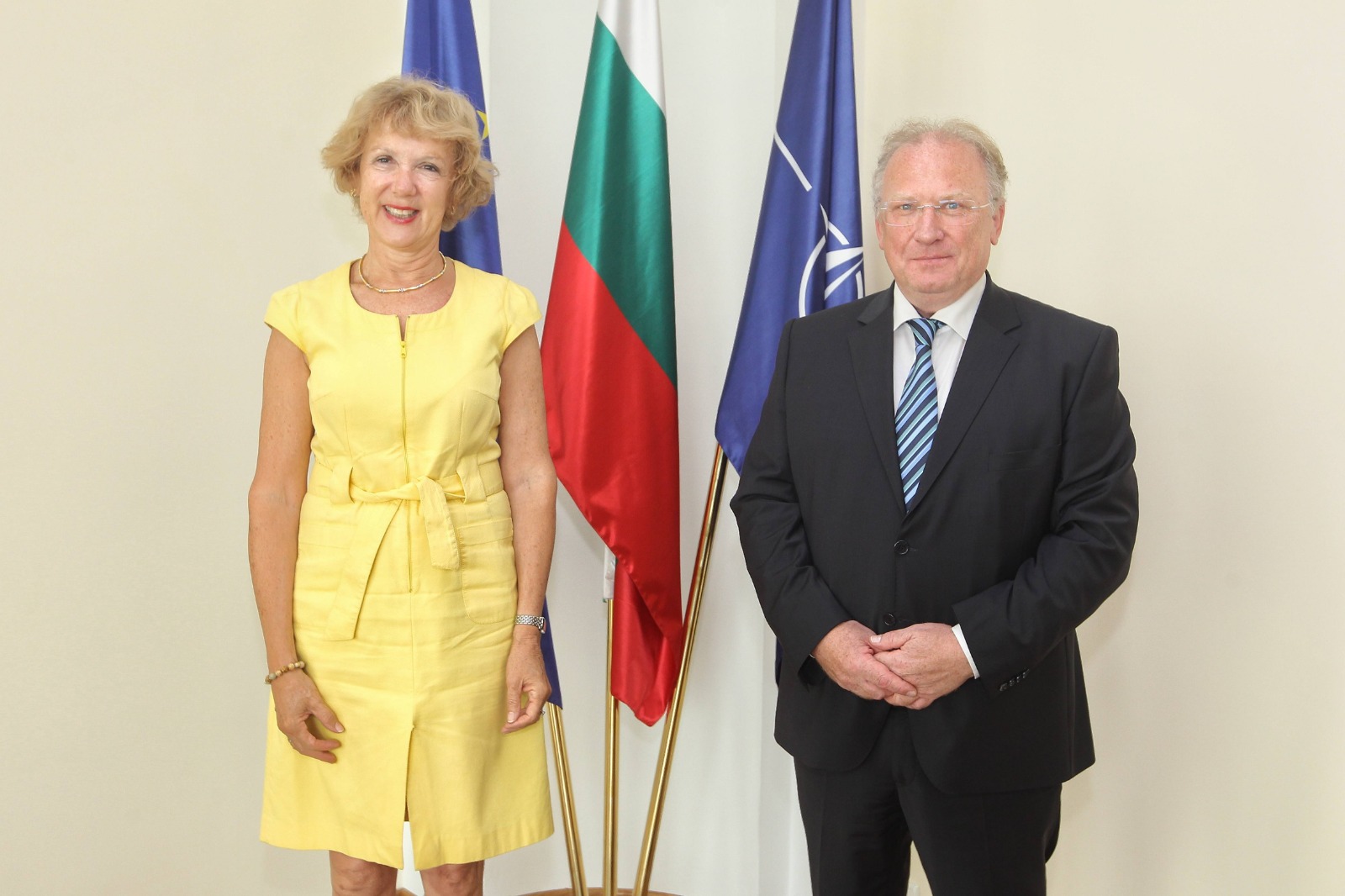 The Minister of Foreign Affairs Svetlan Stoev received Berendina Maria Ten Tuscher, Ambassador of the Kingdom of the Netherlands, in connection with the end of her term, and the two reviewed the development of excellent bilateral relations and active political contacts in recent years.
Minister Stoev stressed the constructive dialogue between the two countries, which must continue.
The Netherlands is an important partner of Bulgaria in the EU and an ally in NATO. In 2019, the two countries celebrated 110 years since the establishment of diplomatic relations.
"You have placed significant emphasis on our bilateral partnership," said Minister Stoev, praising Ambassador Ten Tuscher's contribution to the development of bilateral relations. Yesterday she was awarded by the head of state with the Order of the Madara Horseman Ist degree for strengthening and deepening the friendly relations between Bulgaria and the Netherlands.
"We also appreciate the dynamic exchange between the diplomatic institutions of the two countries," said Minister Stoev and expressed hope that it would be intensified after the end of the COVID-19 pandemic. At the initiative of Ambassador Ten Tuscher in 2019 an internship program for young Bulgarian diplomats at the Dutch Embassy in Bulgaria was launched.
The issue of devastating floods in several Western European countries, including the Netherlands, was also touched upon. Minister Stoev highlighted the courage and strength of the people in the affected areas, and the Ambassador stressed that the solidarity shown by the citizens is an extremely important prerequisite for overcoming difficulties, not only in natural disasters.
At the end of the conversation, Ambassador Ten Tusher noted that in the last 4 years she has been a direct witness to the extraordinary speed with which our country is developing and modernizing. She shared that she will bring back to her homeland dear memories from her numerous meetings with the Bulgarians, who with their warmth and cordiality have always made her feel at home.