Minister Svetlan Stoev: Our mission as diplomats is to serve the Republic of Bulgaria and the Bulgarian citizens
19 July 2021
News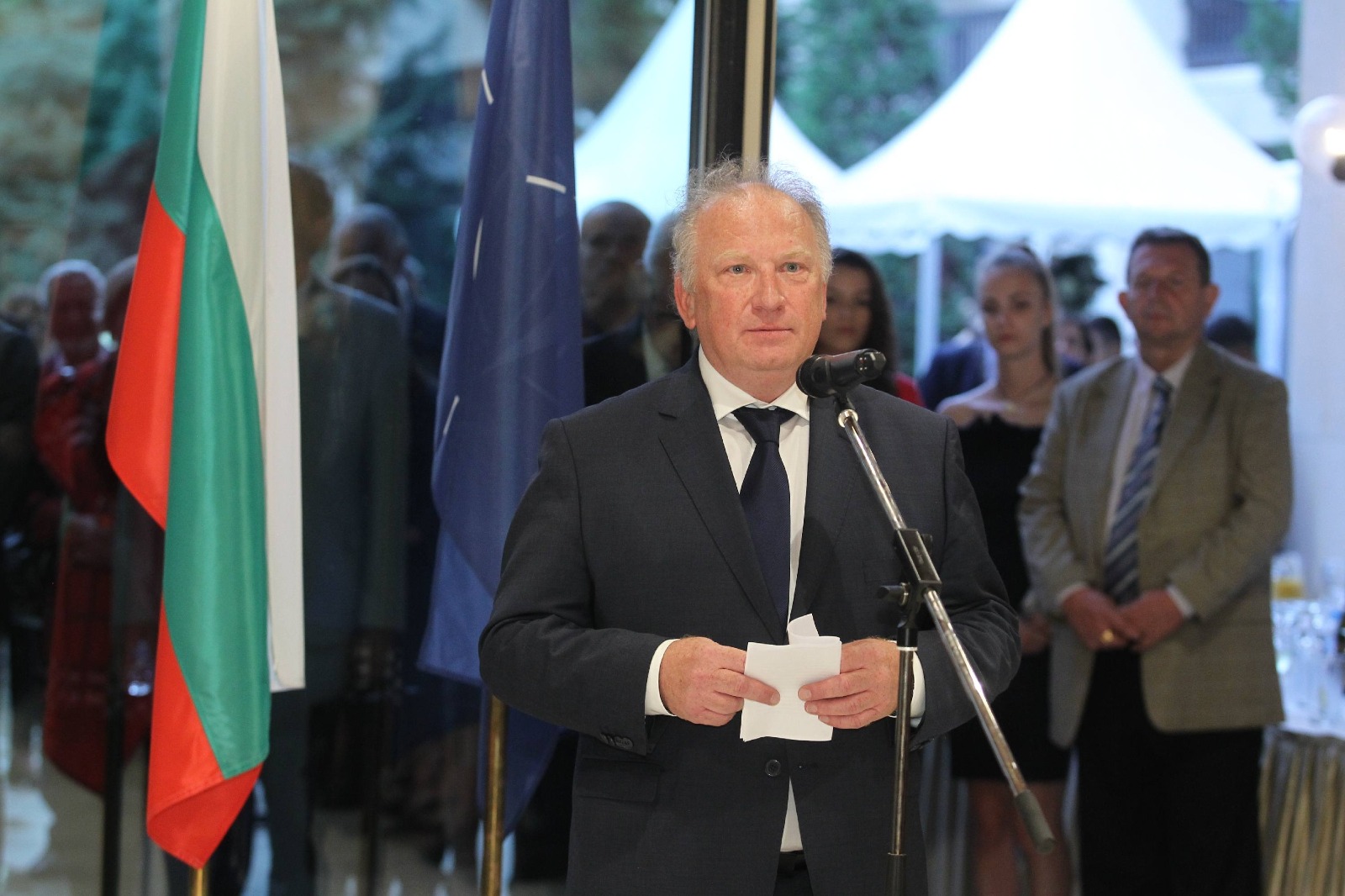 "Our mission as diplomats is to serve the Republic of Bulgaria and the Bulgarian citizens, to protect their interests. Bulgarian diplomacy is entrusted with the task of protecting Bulgarian interests all over the world, in bilateral, multilateral relations, in the field of security ", said the Minister of Foreign Affairs Svetlan Stoev in his congratulation on the occasion of the Day of the Bulgarian Diplomatic Service at a reception at Boyana Residence".
He thanked all Foreign Ministry staff for their dedicated work in times of challenge, including the coronavirus pandemic. "Diplomacy is often defined as the art of achieving what is possible, but this is not the case today. In today's complicated international situation, diplomacy is being challenged to navigate through difficult and impossible situations in order to achieve solutions, which are deemed impossible", Minister Stoev pointed out.
He also thanked all the previous leaderships of the Ministry of Foreign Affairs, who contributed to making the Bulgarian diplomatic service younger, more diplomatic, more modern. "Let's not forget that the most important and most valuable capital is the human resource. To all employees of the Ministry of Foreign Affairs and our diplomatic missions - a tribute to your work, through which you daily represent Bulgaria on the world map and show that you are real diplomats, "said the Foreign Minister.
He pointed out the presence of President Rumen Radev at the ceremony as another proof of the dedicated work of the Bulgarian diplomatic service.
In his greeting to the employees of the Ministry of Foreign Affairs, President Rumen Radev stated that the work of diplomats is becoming ever so difficult and more and more important against the background of the changes in all aspects concerning the political, social and cultural life.
Guests of the event were also the Vice President of the Republic of Bulgaria Iliana Yotova, the Prime Minister Stefan Yanev, ministers, former heads of the ministry, MEPs, representatives of the diplomatic corps in Bulgaria, the leadership of the Association of Honorary Consuls in Bulgaria and others.
On July 19, 1879, Prince Alexander Battenberg issued a decree appointing the first Bulgarian diplomatic representatives abroad - in three neighboring countries of Bulgaria - Turkey, Romania and Serbia. 142 years later, Bulgaria has over 100 diplomatic and consular missions around the world and permanent missions to international organizations, as well as over 90 part-time honorary consuls.