Deputy Minister Dinkova and the Ambassador of Iraq discussed the promotion of cooperation between the two countries
14 July 2021
News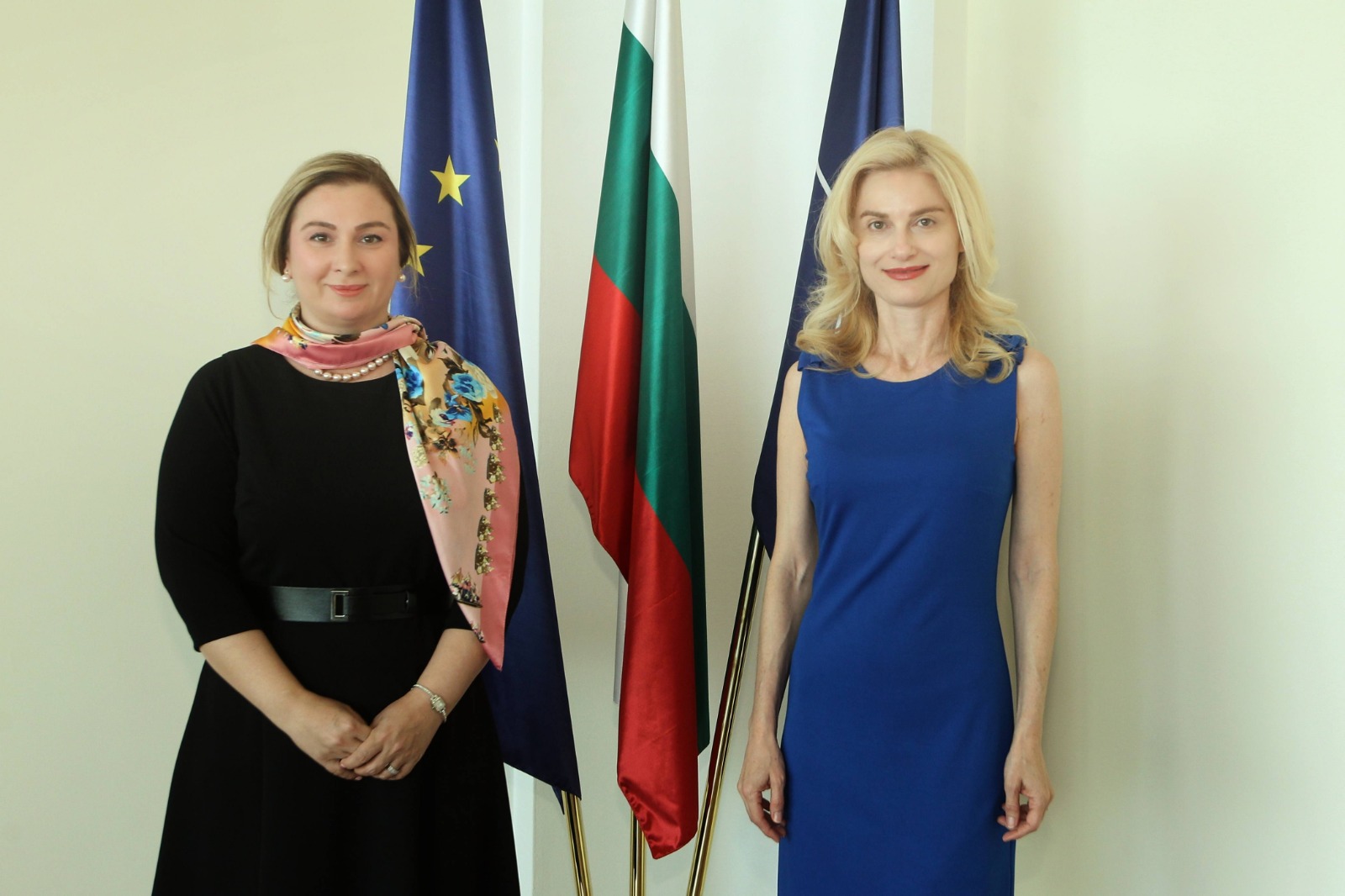 Deputy Foreign Minister Zaritsa Dinkova and Iraqi Ambassador to Bulgaria Lina Jalal Omar Tofik discussed promoting co-operation between the two countries in the trade and economic sphere, fighting the pandemic, and women's participation in governance and public life.
Bulgaria supports Iraq's efforts to build a sovereign state based on the rule of law. During the conversation, Deputy Minister Dinkova highlighted the opportunities for the two countries to restore and develop their economic cooperation. "Bilateral economic relations and trade have the potential to strengthen. The institutions of the two countries must continue to encourage contacts between businesses, "said Zaritsa Dinkova.
The meeting also highlighted the role of women in the changing high-tech society, in governance and diplomacy, in conflict prevention and in regional development. Deputy Minister Dinkova stressed that Bulgaria is a country that provides equal rights to women in the labor market, and that women have traditionally been actively involved in business and politics, including in high positions. For her part, Ambassador Lina Tofik made an invitation to arrange a meeting for businesswomen in Iraq or Bulgaria, which in her opinion would invariably contribute to the promotion of investment and good cooperation between the two countries.
On the topic of the COVID-19 pandemic, Deputy Minister Dinkova stressed that Bulgaria has supported Iraq to the best of its ability. She expressed her condolences to the Iraqi side over the fire in a covid ward at a hospital in the Iraqi city of Nasiriyah on July 12 th, 2021, which
killed more than 60 people.
Ambassador Lina Tofik praised the skills of Bulgarian medics and said that many Iraqi students want to study in Bulgaria, especially in medicine.