Foreign Ministers of Bulgaria and Germany call for a Europe united in solidarity
20 May 2019
News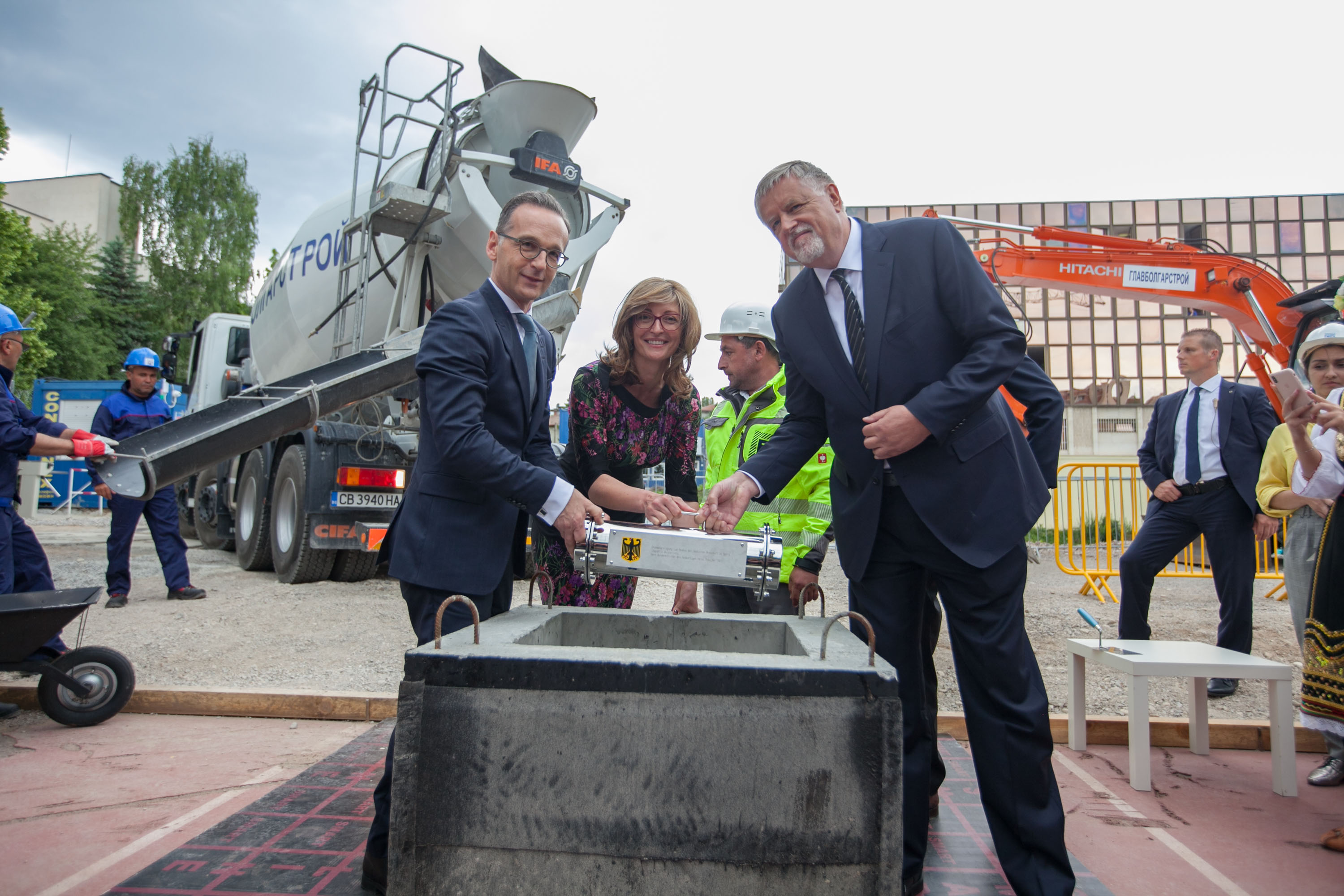 The Deputy Prime Minister and Minister of Foreign Affairs Ekaterina Zaharieva and her German colleague Heiko Maas called upon the European citizens to vote for a European Union united in solidarity at the elections for European parliament this coming Sunday.
'Bulgaria is one of the most pro-European nations in the EU,' said Ekaterina Mihailova during her meeting with Heiko Maas in Sofia. 'According to recent polls, Bulgarians most of all want solidarity and unity in the EU. It is very important for Bulgaria that in these elections, Europe will overcome the current wave of populism and Euro-skepticism.'
'Bulgaria is a strong pro-European partner at the heart of the EU,' Minister Maas pointed out. 'We are confident that after the elections Bulgaria will continue to speak in a strong pro-European voice, because we need your support on many issues.' He emphasized the country's contribution during the Bulgarian Presidency of the Council of the EU to the process of European integration of the countries of the Western Balkans. 'Bulgaria is more than an intermediary in that process; it has also been helping us find the right path, because if knows the Balkans,' added Maas. Ekaterina Zaharieva thanked Germany for its support for the countries of the region.
The foreign ministers also discussed the excellent bilateral relations. The year 2019 marks the 140th anniversary of the establishment of diplomatic relations between Sofia and Berlin. Ekaterina Zaharieva pointed out that Germany is an important economic partner of Bulgaria. In 2018 the visible trade between our two countries has reached record levels since 1950, amounting to 8 billion Euros.
The Deputy Prime Minister emphasized the active cooperation between the two countries in the areas of culture and education, with German being the second most widely learned foreign language in Bulgaria, while Bulgarian language and literature are being taught at eight German universities. The tourism exchange is also traditionally good, while one-third of the biggest investors in Bulgaria have German participation in them, Minister Zaharieva said.
Among the topics touched upon in the exchange between the two ministers were also current issues on the European agenda, the situation in the Balkans and the Middle East.