ASEF Exhibition "On the Go" opened on occasion of the Asia-Europe Meeting (ASEM) Day
07 March 2017
News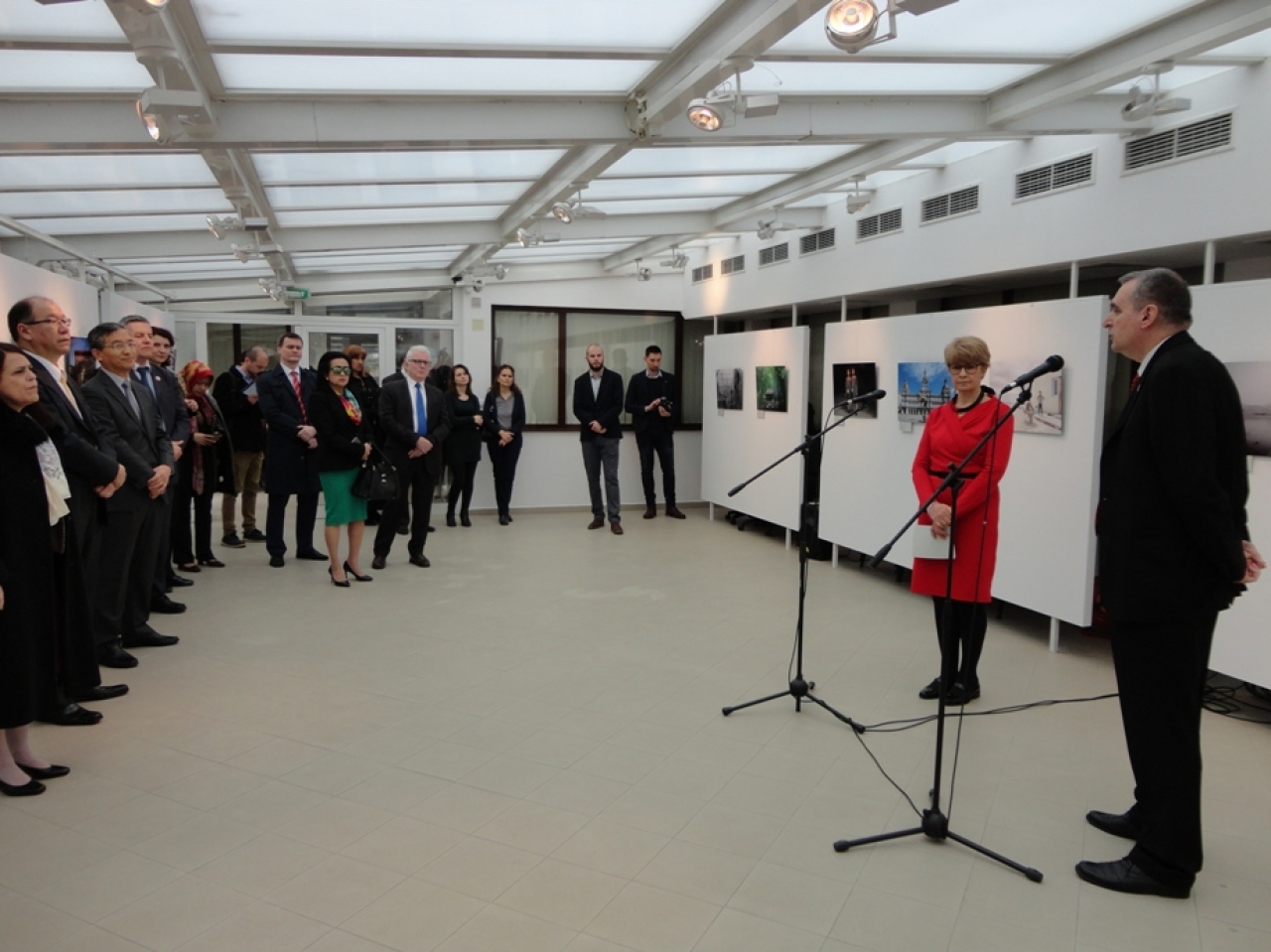 The ASEF Exhibition "On the Go" was inaugurated on March 7, 2017 in the exhibition hall of the State Institute for Culture to the Minister of Foreign Affairs to celebrate the Asia-Europe Meeting (ASEM) Day. Representatives of the Ministry of Foreign Affairs and the embassies of Indonesia, Republic of Korea, Ireland, Japan, Italy, Slovakia and other ASEM member states participated in the event.
In her welcoming speech the director of the State Institute for Culture and Bulgarian Governor in the ASEF Board of Governors Mrs. Lyudmila Dimitrova outlined the significance of ASEM for stimulating the cooperation and connections between Europe and Asia and indicated that this year marks the 20th anniversary of the establishment of ASEF – the only permanent institution of ASEM. She emphasized on the active participation of Bulgaria in ASEM in recent years when the country hosted a number of important fora within the process, incl. the 12th ASEF Class Network Conference in 2015, the 5th ASEM Labour and Employment Ministers' Conference in 2015 and the 5th ASEM Sustainable Development Dialogue Seminar in 2016. The forthcoming events include the 17th ASEM Informal Seminar on Human Rights in November 2017 and the meetings of the ASEM ministers of culture and finance in 2018. She pointed out that raising the awareness of the ASEM activities and encouraging public participation in the process are among the priorities of the Bulgarian side. The photos capturing people on the go from Europe and Asia presented at the exhibition feature the common vision of the ASEM process as a catalyst in the broader context of Europe-Asia relations.
In his address the Director of the MFA Asia, Australia and Oceania Directorate and ASEM Senior Official for Bulgaria Mr. Angel Orbetsov indicated that the initiative to commemorate the ASEM Day in the first week of March was adopted by the ASEM leaders in 2016 in the Declaration of Ulaan Baatar as part of the efforts to raise the visibility of the process. Since its foundation in 1996 the partners in the forum have doubled to include 51 countries, as well the EU and the ASEAN Secretariat. He noted the growing importance of ASEM as a platform for dialogue between Europe and Asia which in fact represent a single land mass in terms of geography. He also pointed out that connectivity in its all dimensions is among the main priorities of ASEM, as it will foster economic growth, free movement of people and sharing of ideas, experience and innovations.