The Ministry of Foreign Affairs has started work on a project to develop a first National Action Plan to combat anti-Semitism
01 October 2021
News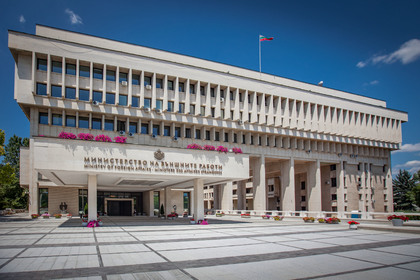 The Ministry of Foreign Affairs of Republic of Bulgaria has started work on a project to develop a first National Action Plan to combat anti-Semitism. The planned activities are part of the commitments made by our country for open debates and in-depth research on the history of the Holocaust and for counteracting manifestations of historical revisionism, xenophobia and anti-Semitism.
The project "Strategic Cooperation between Bulgaria and Norway in Support of Bulgaria's International Commitments to Combat Anti-Semitism and Preserve the Jewish Heritage" is funded by the Financial Mechanism of the European Economic Area and the Norwegian Financial Mechanism. It covers a period of 24 months and will be implemented jointly with the two institutes under the Minister of Foreign Affairs - the Diplomatic Institute and the State Cultural Institute, as well as with partners from the Norwegian Center for Holocaust and Minority Studies.
The project envisages activities such as research and analysis of public attitudes towards anti-Semitism in the country, creation of a research network on Holocaust and anti-Semitism, publications and scientific forums, cultural and educational events and others. A wide range of experts on the topics will be involved in the activities.
Highlighting the lessons of the dramatic history of the Holocaust, the project will aim to establish today the values ​​of Bulgarian society for tolerance and respect for everyone. The national plan should set measures in the relevant national strategic documents, and through Bulgaria's membership in the International Holocaust Remembrance Alliance - to enable the unique experience and heritage to stand out.