Mariya Gabriel: Cooperation between Bulgaria and Turkey responds to regional and global challenges
22 August 2023
News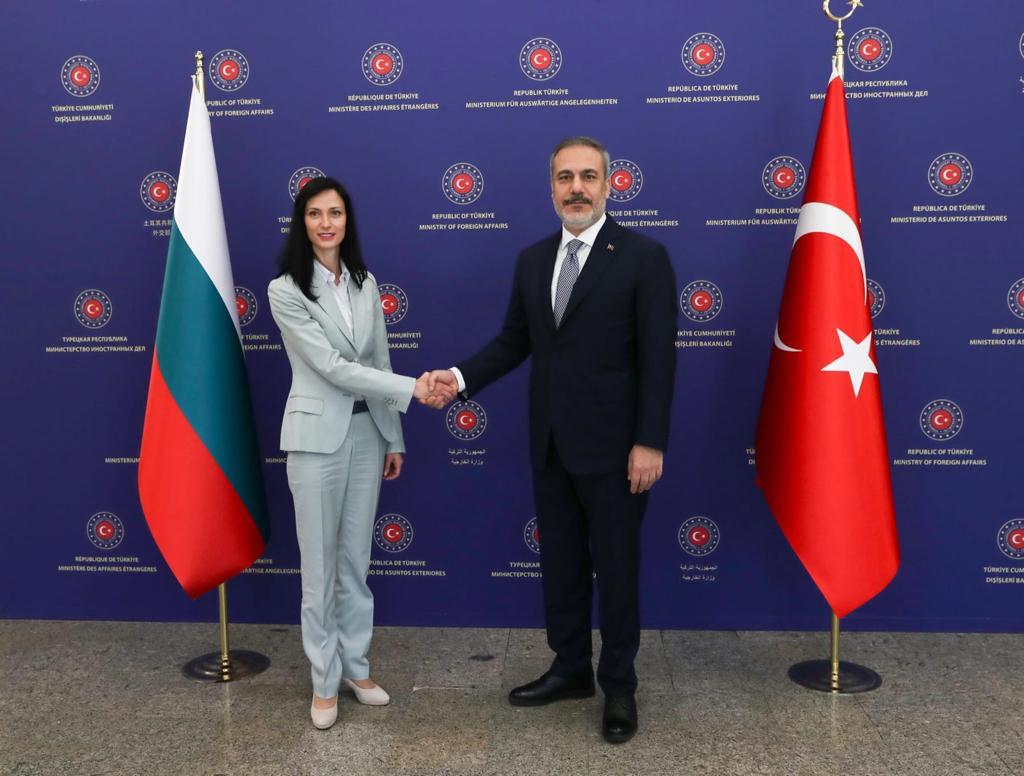 Deputy Prime Minister and Minister of Foreign Affairs Mariya Gabriel was on a working visit to Ankara, where she met with the Minister of Foreign Affairs of the Republic of Turkey Hakan Fidan. This is the first official visit to Turkey by a foreign minister from the region since the appointment of Minister Fidan.
'Bulgaria and Turkey maintain an active bilateral dialogue focused on cooperation, mutual respect and common interests. The good cooperation we have built over the years is the cornerstone on which we jointly address regional and global challenges,' the Bulgarian Deputy Prime Minister said.
The meeting focused on topics of mutual interest such as trade and economy, defence and security, energy diversification, transport and infrastructure, regional issues, the fight against illegal migration, innovation and investment.
As neighbouring countries and NATO partners, Bulgaria and Turkey have a responsibility to preserve and maintain security and stability in the Black Sea region. 'The Republic of Turkey is a candidate country for EU membership and Bulgaria as a member state of the Union supports Ankara's efforts on its European path. It is important that positive examples and success stories are promoted', Mariya Gabriel further commented.
The Deputy Prime Minister laid a wreath at the mausoleum of Mustafa Kemal Ataturk, the founder and first President of the Republic of Turkey. This year marks the 100th anniversary of the founding of the Turkish Republic by Mustafa Kemal Ataturk.