Bulgaria and China wish to enhance ties and expand bilateral cooperation
23 August 2023
News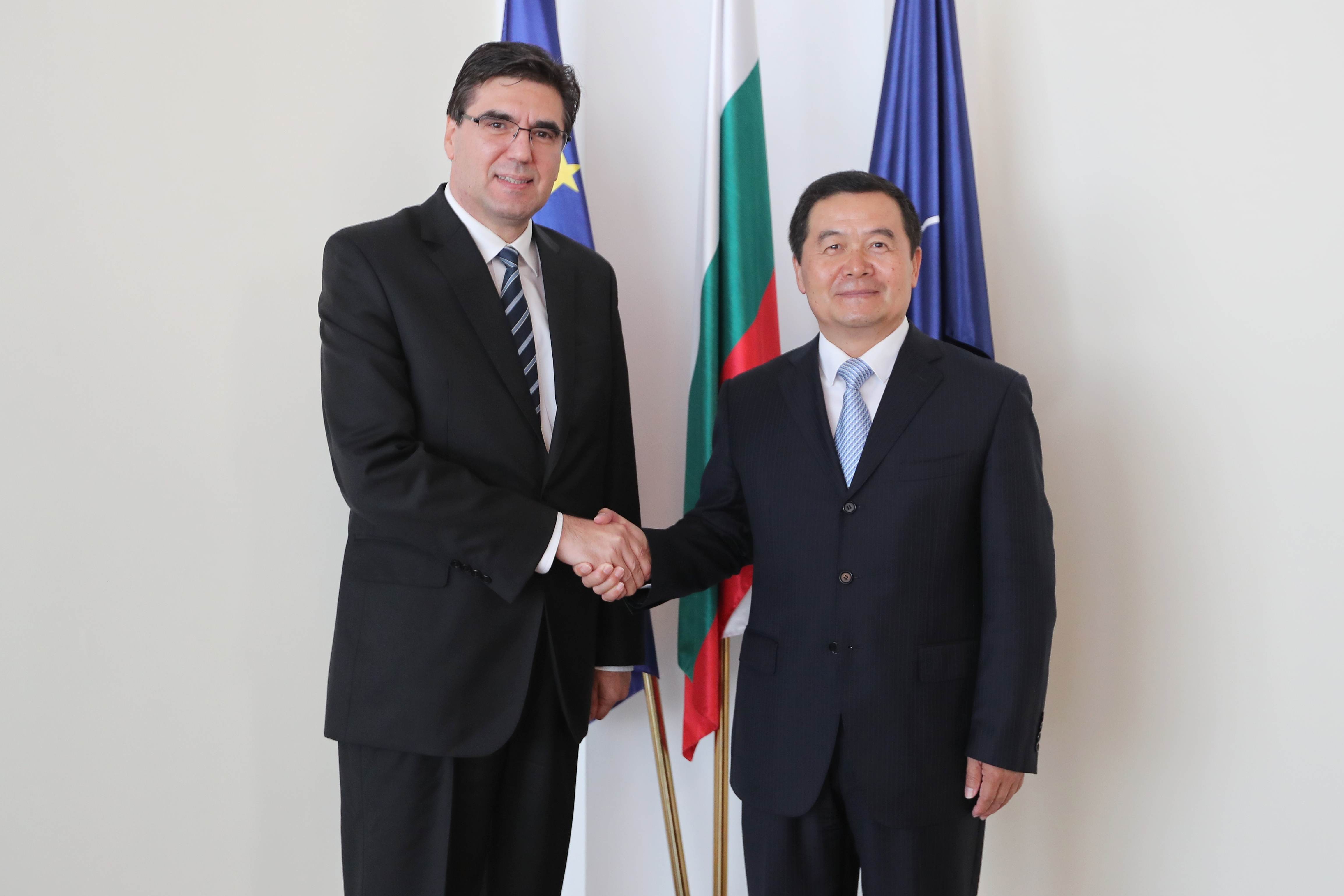 Deputy Minister Tihomir Stoychev received the Ambassador of China to Bulgaria Dong Xiaojun. The meeting was held in the spirit of mutual desire to deepen bilateral friendly relations. The year 2024 will mark the 75th anniversary of the establishment of diplomatic relations between Bulgaria and China.
Bulgaria highly values its traditional friendly relations with China, which were elevated to the level of a strategic partnership in 2019', Deputy Minister Stoychev said. The two sides shared their willingness to enhance ties and cooperation in areas of mutual interest.
During the meeting, the Deputy Minister Stoychev stressed the need to deepen cooperation in trade, investment, transport, agriculture and education. 'We should work together to overcome the negative trade balance and facilitate the procedures for importing Bulgarian agricultural products and foodstuffs to China,' Tihomir Stoychev pointed out.
Deputy Minister Stoychev and Ambassador Dong Xiaojun also discussed high-level contacts, including the exchange of visits, political consultations between the foreign ministries, as well as the next session of the Bulgarian-Chinese Intergovernmental Commission for Economic Cooperation.