Ambassador Todor Kanchevski presented his Letters of Credence to the President of the Dominican Republic Luis Abinader
17 February 2023
News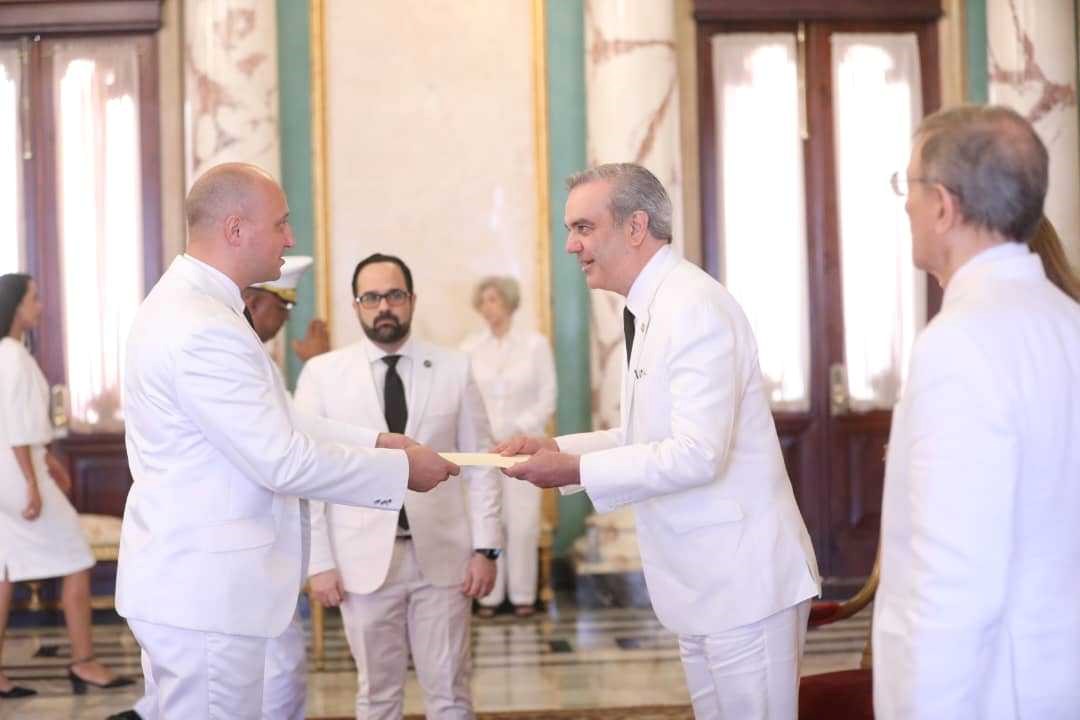 On 14 February 2023, Ambassador Todor Kanchevski presented his Letters of Credence to the President of the Dominican Republic Luis Abinader. The ceremony took place at the National Palace in Santo Domingo. The Ambassadors of Qatar, South Korea, Barbados, Vietnam, South Africa and Algeria also participated in the ceremony.
During the bilateral talks, the current state of bilateral relations was discussed. Both sides committed to work towards identifying concrete opportunities for cooperation.
The forthcoming holding of the first political consultations on the basis of a Memorandum of Understanding between the Ministry of Foreign Affairs of the Republic of Bulgaria and the Ministry of Foreign Affairs of the Dominican Republic on the establishment of a mechanism for bilateral consultations, which was signed the same day by Ambassador Kanchevski, was also discussed.
More photos