Deputy Minister Petrova awarded the MFA's badge of honor to an advisor to the President of the French Republic and met with the Chairman of the OECD in Paris
20 September 2022
News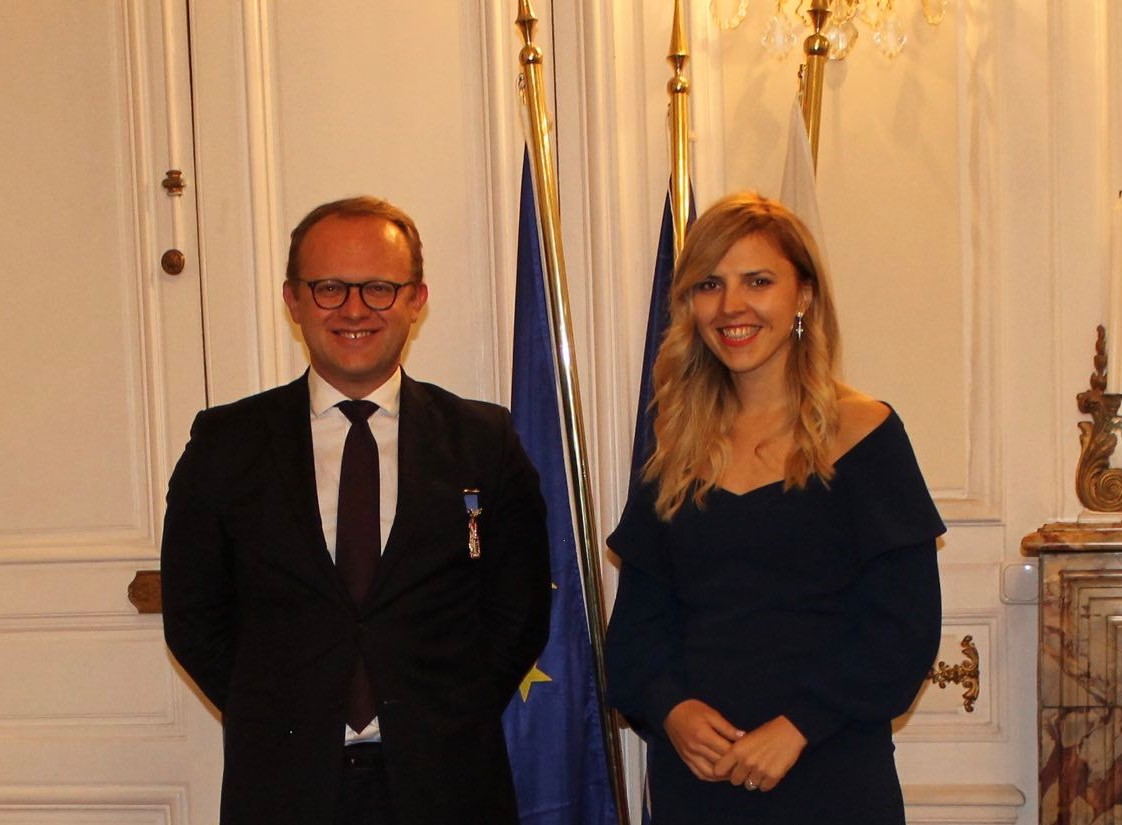 Deputy Minister Velislava Petrova awarded Mr. Alexander Adam, advisor to the President of the French Republic during the French Presidency of the Council of the EU, with the "Golden Laurel Branch" of the Ministry of Foreign Affairs of Bulgaria, for the strengthening and development of the bilateral relations between the two countries.
The Deputy Minister also held a meeting with President Macron's new adviser on European affairs, Mrs. Garance Pinault, with whom they exchanged views on current topics on the European agenda.
During her visit to Paris, Deputy Minister Petrova also held a meeting with the chairman of the Organization for Cooperation and Development, Mathias Korman, with whom they discussed his upcoming visit to Bulgaria on November 6th and the next steps of Bulgaria's accession process to the OECD.
More photos