Minister Nikolay Milkov received the ambassadors of the countries of the Asia-Pacific region
15 September 2022
News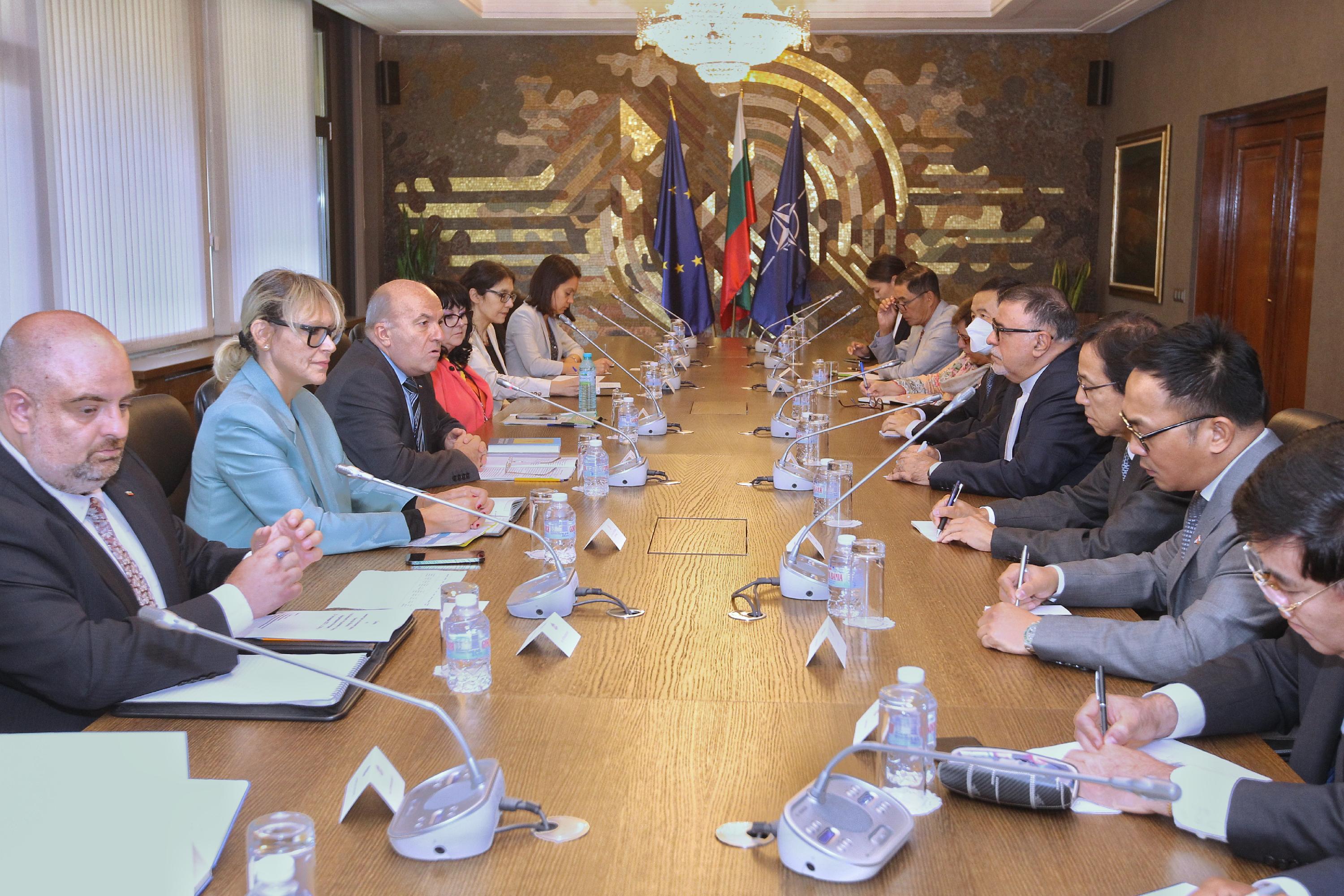 A third ambassadorial regional meeting with the heads of diplomatic missions was held today at the Ministry of Foreign Affairs. Our first diplomat Nikolay Milkov received the ambassadors of the countries of the Asia-Pacific region accredited in Bulgaria.
The Minister of Foreign Affairs emphasized the development of cooperation with the countries of the region, emphasizing the key role of Asia in the context of international peace, security and development, and its contribution to overcoming global challenges.
During the meeting, the parties reaffirmed their positions on the existence of excellent bilateral relations, while at the same time outlining the prospects for further deepening of the bilateral dialogue, including in the fields of economy, trade, investments, technology exchange and tourism. The creation of better conditions for attracting business partners and investors with serious long-term interests in Bulgaria with a focus on sectors such as green economy, clean energy, innovation, science and ecology was also discussed.
The Bulgarian side expressed interest in resuming high-level exchanges, in upgrading the partnership within international organizations, as well as in holding political consultations, joint economic committees and other formats in the future. Options for establishing scientific research centers in Bulgaria and resuming the exchange of students and teachers were also among the topics discussed.
During the talks at the Ministry of Foreign Affairs, Minister Milkov confirmed the readiness of our country to improve connectivity with the countries of the Asia-Pacific region, welcoming the opening of direct flights, the development of regular railway connections and logistics centers.
Our foreign minister expressed hi gratitude for the assistance that the countries of Asia are providing to Bulgaria regarding the effective preparation for the holding of the elections for the National Assembly abroad on October 2. He assured the ambassadors that they can always count on the full support and assistance of the Ministry of Foreign Affairs.