The Western Balkans were the topic of the first regional ambassadorial meeting, initiated by Minister Nikolay Milkov
12 September 2022
News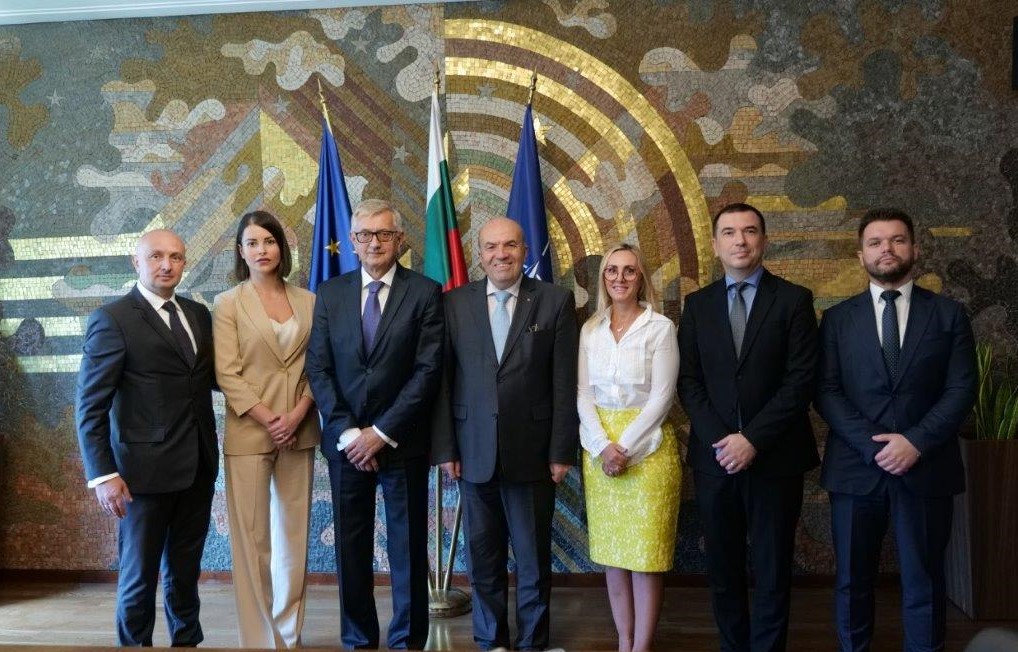 The Minister of Foreign Affairs Nikolay Milkov received today at the Ministry of Foreign Affairs the heads of missions of the countries of the Western Balkans accredited in our country. This was the first regional meeting of our first diplomat after his participation in the meeting of Prime Minister Galab Donev with the ambassadors of the EU member states on September 8 of this year.
In his presentation, Minister Nikolay Milkov emphasized that Bulgaria attaches primary importance to the peace, stability and prosperity of the Western Balkans. Bulgaria remains strongly committed to the process of European integration of our neighbors from the Western Balkans, as the main path to strengthening regional and European security and to achieving lasting prosperity for the citizens of the region. He assured that our country will continue to adhere to the principle of individual progress of candidate countries in this regard and will provide expert assistance in the accession process. Respect for the rights of the Bulgarian national minority and the Bulgarian communities abroad, as well as the maintenance of good neighborly relations, will remain of particular importance in the course of this process for every Bulgarian government, both now and in the future.
Our foreign minister also focused on the consequences of Russian aggression in Ukraine, which further strengthen the energy and economic challenges in the region. In this context, he noted the importance of Western Balkan partners fully adhering to the positions of the EU's common foreign and security policy and working together with the Union to strengthen the region's resilience against external threats, incl. in the field of disinformation campaigns and cyber attacks.
In view of the EU's leading role in achieving economic and social prosperity in the Western Balkans, Bulgaria is working for the rapid completion of the necessary energy infrastructure, for improving regional connectivity and especially for the realization of Corridor No. 8, for strengthening people-to-people contacts and for environmental protection and the fight against climate change in the area.
In the subsequent exchange of views, the diplomats expressed their gratitude to the Ministry of Foreign Affairs and the Republic of Bulgaria for the consistent support of the WB countries and their European perspective. They rated today's discussion as particularly fruitful.
The Bulgarian Foreign Minister thanked the participants for the timely received permits to open polling stations in the territories of these countries for the upcoming October 2nd vote for the National Assembly.
More photos