President Joe Biden Welcomed the Newly Appointed Ambassador of Bulgaria to the United States Georgi Panayotov
27 June 2022
News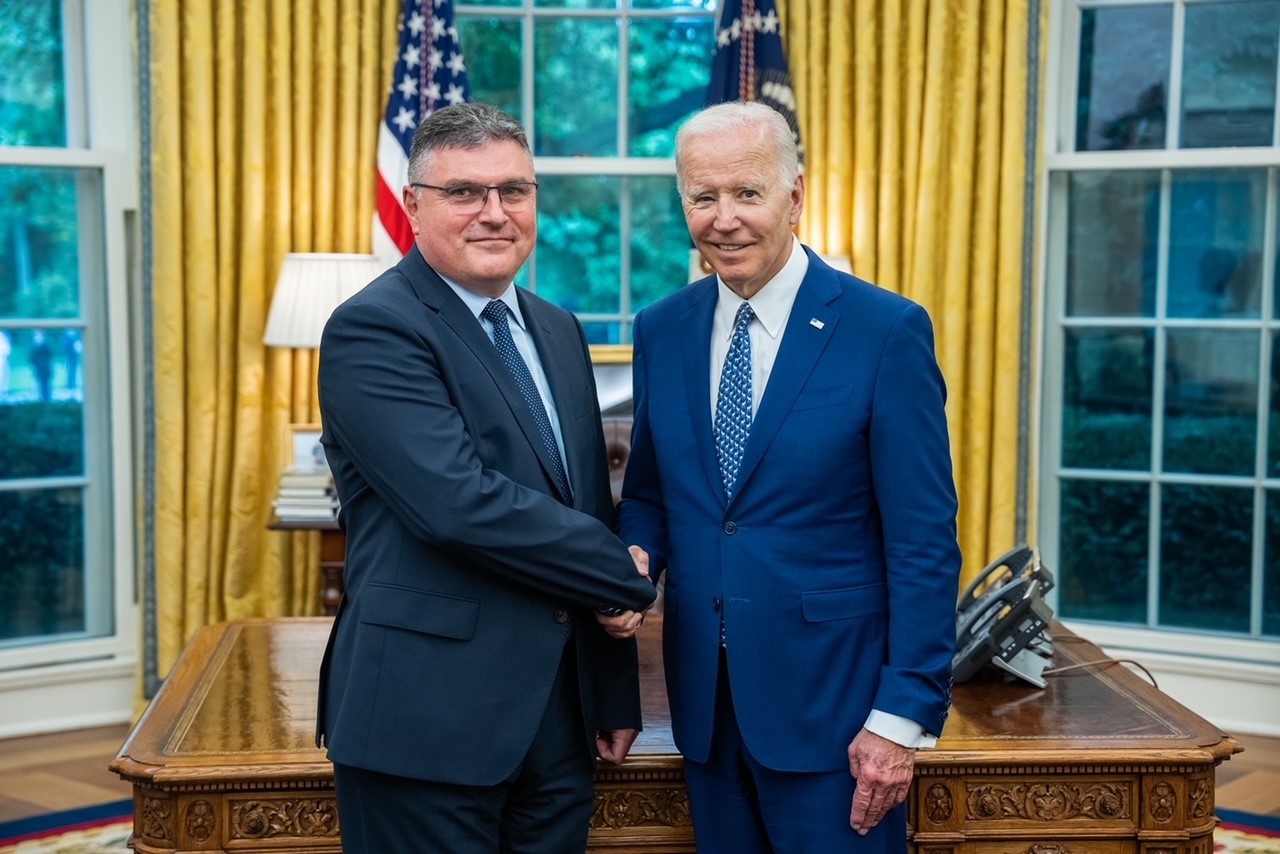 On June 7, 2022, President Joe Biden accepted the Letter of Credence of the Ambassador Extraordinary and Plenipotentiary of the Republic of Bulgaria to the United States Georgi Panayotov. In his letter, President Biden welcomes the appointment and shares his desire to advance the common agenda and to deepen the strong and abiding friendship between the two countries.
"Your arrival in Washington is important on many levels. It signifies the more than 100 years of diplomatic relations between our nations," the letter reads. The bilateral relations between Bulgaria and the United States are rooted in a shared desire for peace and prosperity and have expanded from defense cooperation to the robust trade, investment and people-to-people ties, the adoption of clean and diversified energy sources, and efforts to strengthen the rule of law and combat the COVID-19 pandemic.
The U.S. President looks forward to extend the partnership into new domains, including civil nuclear cooperation, cyber security, and broader efforts to achieve security and prosperity for both nations.
"Bulgaria has repeatedly proven itself a steadfast NATO Ally and European partner," President Biden noted, underscoring the shared commitment to the security of the Balkans, the Eastern Mediterranean, and Black Sea regions.
Ambassador Georgi Panayotov met with President Joe Biden on June 13, 2022. They reaffirmed their mutual desire and commitment to further strengthen ties in all areas, especially security and defense, energy, cyber, the fight against corruption, cooperation in science and technology, economy and trade. The U.S. President commended Bulgaria for its contribution on the international stage and extended wishes for prosperity and success.
More photos