Deputy Minister Georgiev received the Deputy Undersecretary of State for European Affairs of Italy
08 April 2022
News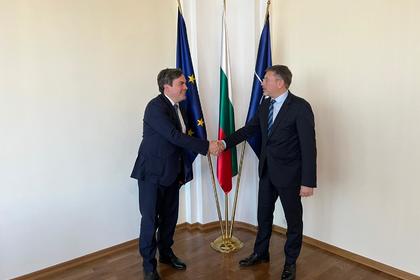 The Deputy Minister of Foreign Affairs Vasil Georgiev received the Deputy Undersecretary of State for European Affairs of Italy Vincenzo Amendola.
The talks focused on Russia's military invasion of Ukraine and its impact on energy security in Europe.
The current situation in the region and the European perspective of the Western Balkans were also discussed. Deputy Minister Georgiev confirmed Bulgaria's consistent support for the countries of the Western Balkans.
The interlocutors agreed that the construction of Corridor № 8 is key to transport and energy connectivity in the region, which is why close cooperation between our two countries on this issue is extremely important for the project.