Minister Teodora Genchovska in Skopje: "We must increase mutual trust between us and achieve results"
19 January 2022
News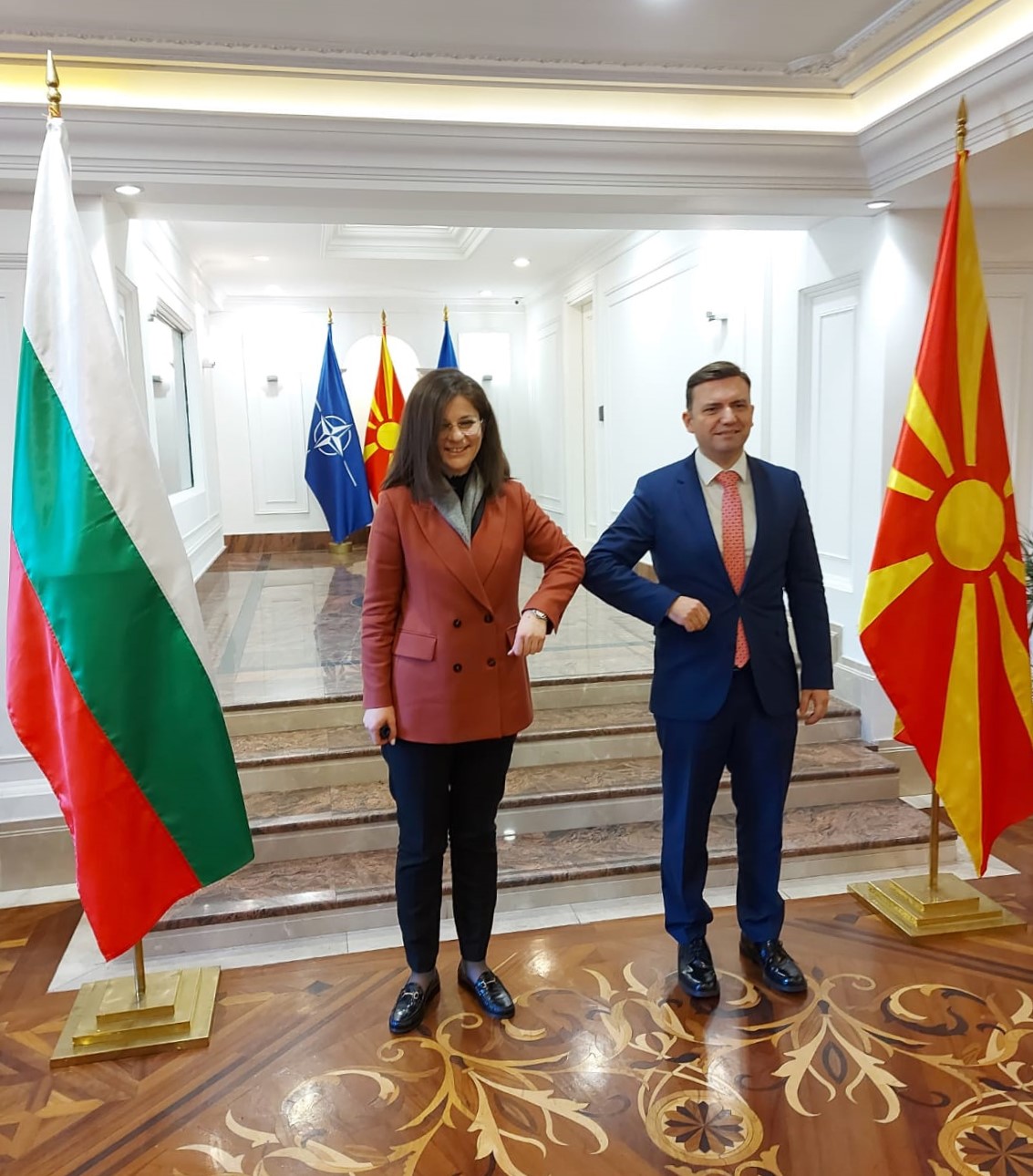 The Minister of Foreign Affairs Teodora Genchovska met with her counterpart from the Republic of Northern Macedonia, Bujar Osmani, in Skopje during the visit of the official delegation led by the Prime Minister of Bulgaria Kiril Petkov.
During the meeting, Minister Genchovska congratulated Buyar Osmani on his re-election and wished him success, expressing confidence that their joint work would contribute to the strengthening of good neighbourly relations in the spirit of the Treaty of Friendship, Good Neighbourliness and Cooperation between the two countries.
She stressed that the European integration of the countries of the Western Balkans, including the Republic of Northern Macedonia, is a major foreign policy priority for Bulgaria, and we expect from our closest neighbours an open and full-fledged dialogue to increase mutual trust.
Bulgaria's position is clear and was reaffirmed by the National Security Advisory Council - to support the start of negotiations between the Republic of Northern Macedonia and the EU, our country needs concrete results and guarantees for lasting and irreversible implementation of the 2017 Treaty, and for observance of the rights of the citizens of the Republic of Northern Macedonia with Bulgarian self-consciousness.
"It is crucial for us to end hate speech, relying on your help to protect the rights of Bulgarians living in the Republic of Northern Macedonia within the constitutional and legal order in the country", our Foreign Minister said.
During the conversation, concrete steps in the development of the future dialogue were discussed, and Minister Genchovska stressed the importance of direct communication. An important component is the parliamentary dimension and interaction between the two countries, she said.
Our Foreign Minister emphasized the sending of a note by the Republic of Northern Macedonia to the UN member states on the use of the short name of the country, as an important and positive signal in the dialogue, which was a long-awaited step by Bulgaria.
For his part, Buyar Osmani assured that Bulgaria has a friend in his person and stressed that after the conversation with Minister Genchovska he is more optimistic. He stated that he expects the joint working groups to be defined by January 25, 2022, so that they can start work from the next day.
Among the topics of conversation was the completion of Corridor No. 8, emphasizing its importance for the rapprochement of people on both sides of the border, as well as for our collective security.
More photos