The Head of the Political Cabinet of the Minister of Foreign Affairs Elena Kireva Welcomed the Ambassador of Vietnam Doan Tuan Lin
13 January 2022
News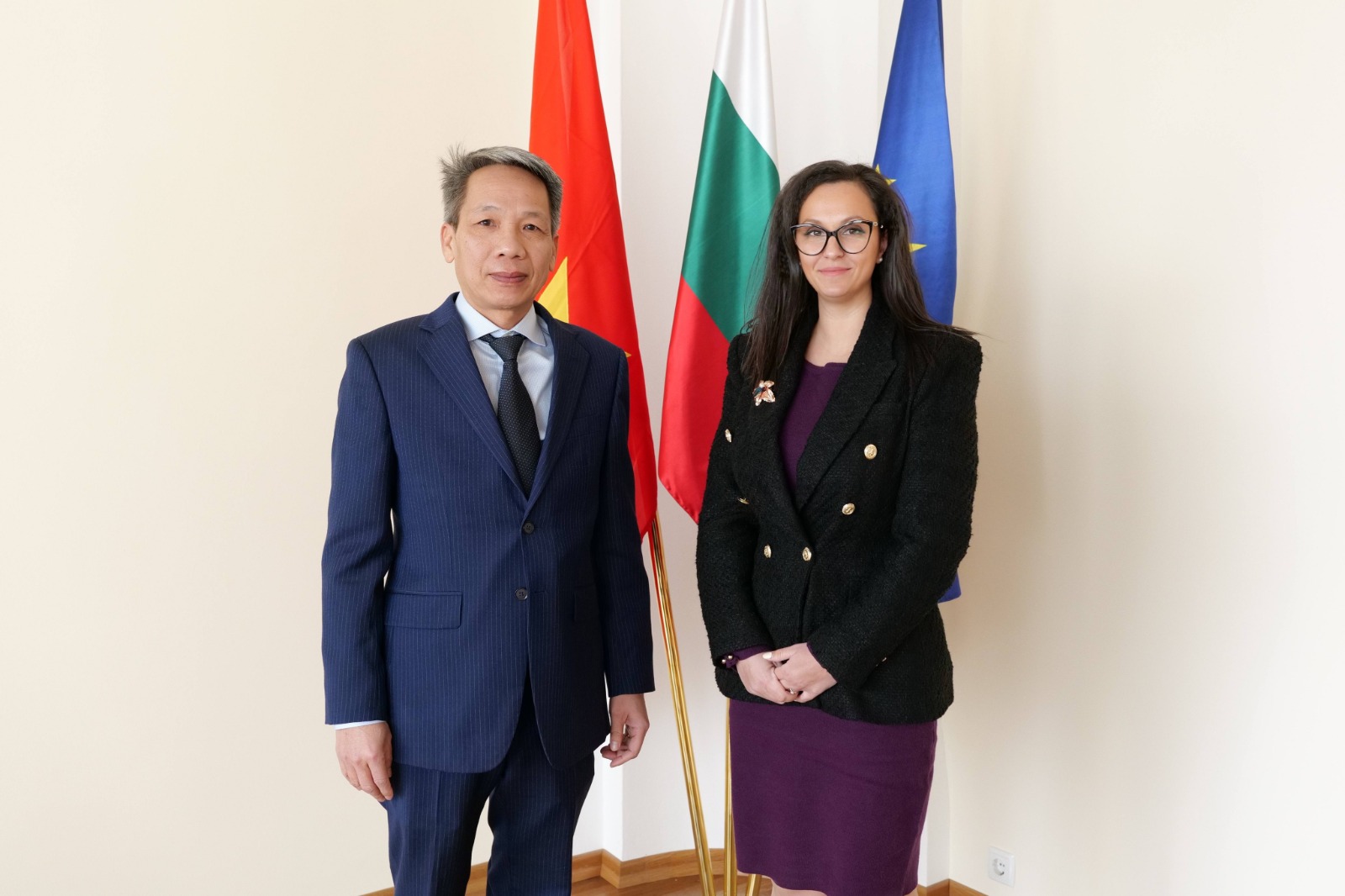 The Head of the Political Cabinet of the Minister of Foreign Affairs Elena Kireva welcomed the Ambassador of Vietnam Doan Tuan Lin on the occasion of the end of his term in Bulgaria.
During the meeting, the possibilities for deepening the cooperation between the two countries in areas of mutual interest such as trade and economic, education, science, culture and tourism were discussed. Satisfaction was shared with the level of political dialogue between the two countries.
Vietnam is an important partner in the dynamically developing region of Southeast Asia and it is important for us to further strengthen the traditional relations of close friendship and mutual respect between the two countries, said Elena Kireva. She thanked Ambassador Doan Tuan Lin for his contribution to the development of Bulgarian-Vietnamese relations.
For his part, the Ambassador thanked the Ministry of Foreign Affairs for the active cooperation during his term in Bulgaria.