MFA is following the events in Afghanistan with concern, Bulgaria will join the efforts of the international community to provide life-saving humanitarian assistance to the civilian population
16 August 2021
News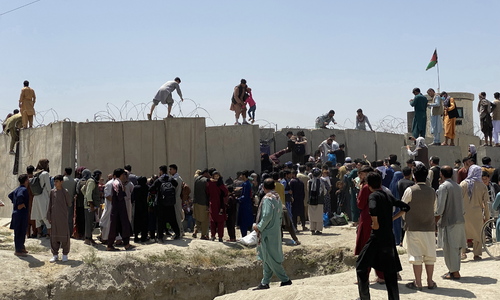 The Ministry of Foreign Affairs is following closely the situation and shares the concern of the international community regarding the events in Afghanistan.
We join the call of the UN Secretary-General António Guterres that all countries involved in the conflict must comply with the legal and moral obligation to take all the necessary measures to protect the civilian population, which is forced to leave their homes. Free access must be guaranteed to the humanitarian aid channels in the country to the citizens of Afghanistan that are in need and distressed. (https://mfa.bg/bg/news/30779)
We share our concern with the restrictions on human rights in Afghanistan imposed by the Taliban, particularly with regards to women and journalists.
Bulgaria will join the efforts of the international community to provide life-saving humanitarian assistance to the civilian population.
We support the US-initiated multinational declaration, which emphasizes that the foreign and the Afghan citizens that wish to leave the country must be given the opportunity to do so; roads, airports and border crossing points must remain open, while the public order and the peace of citizens is maintained. (https://mfa.bg/bg/news/30779)
At the time, the Ministry of Foreign Affairs has not received any requests for help or escorting of Bulgarian citizens in Afghanistan. MFA has received information about 11 Bulgarian citizens, working for international companies in Kabul, it is monitoring their evacuation and it is prepared to provide the necessary assistance.
The Bulgarian side is considering with the needed attention the requests made by the partners concerning the temporary allowance in Bulgaria of Afghan citizens- local emploees who have worked for NATO, the EU and foreign diplomatic missions and organizations in Afghanistan.
The ongoing events in Afghanistan will be discussed tomorrow, 17th August 2021, on an extraordinary video conference session of the Foreign Affairs Council of the EU (FAC) in which Bulgaria will be presented by the Minister of Foreign Affairs Svetlan Stoev. The NATO North Atlantic Council (NAC) will look into the issue tomorrow.