Deputy Minister Rumen Alexandrov presented the main goals of the Conference on the Future of Europe
16 July 2021
News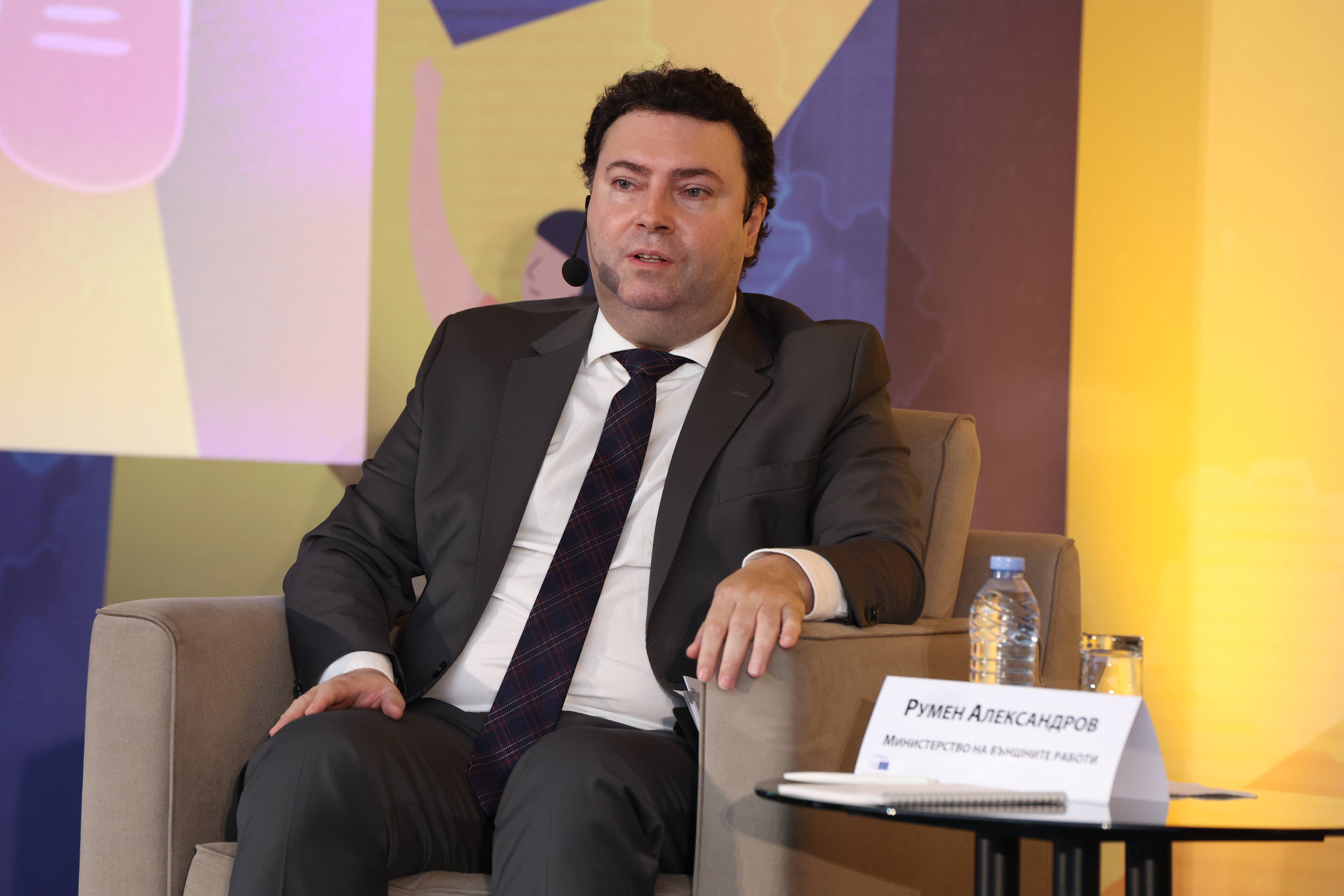 Deputy Foreign Minister Rumen Alexandrov presented the main topics and goals of the Conference on the Future of Europe, through which the voice of citizens can be heard and taken into account by the European institutions and national authorities.
The Deputy Minister participated in a discussion organized by the Bureau of the European Parliament in Bulgaria in partnership with the Ministry of Foreign Affairs and the Representation of the European Commission in Bulgaria.
"The Conference on the Future of Europe will give the widest possible opportunity to European citizens, including Bulgarians, to give their ideas and suggestions, to express their opinion on what the EU is today and how it can become more effective and develop in future, "said Rumen Alexandrov.
In the framework of the conference, European Citizens' Panels will enable the broad participation of the citizens of the Member States. Plenary meetings will be held periodically with representatives of governments, national parliaments, the EP and civil society and business, and a multilingual digital platform will cover all events at European and national level, including the views of individual citizens.
In the course of the discussion, Deputy Minister Alexandrov highlighted three important topics for the Conference - healthcare, green transformation of the economies and the strategic autonomy of the EU. "Together with the rest of the EU, we have a lot of work to do in the coming months on these issues, because they concern the future, the well-being and the lives of every citizen and business," he said.
The conference on the future of Europe started a few months ago and will last a year in a debate on what guidelines to formulate for the future of the Union. The three main institutions of the Union, the Council of the EU, the European Parliament and the European Commission, will then decide how to make the most effective use of all the ideas and proposals gathered within their areas of competence.
MEPs Eva Maidel (EPP), Ilhan Kyuchyuk (Renew Europe), Angel Djambazki (ECR), as well as Gergana Passy, president of PanEuropa Bulgaria, and representatives of other civil society organizations also took part in today's event. Among the main speakers were Teodor Stoychev, Head of the Bureau of the European Parliament in Bulgaria and Ilin Stanev, Adviser at the Representation of the European Commission in Bulgaria.