Deputy Minister Alexandrov received the Secretary General of the Ministry of European and International Affairs of Austria
08 July 2021
News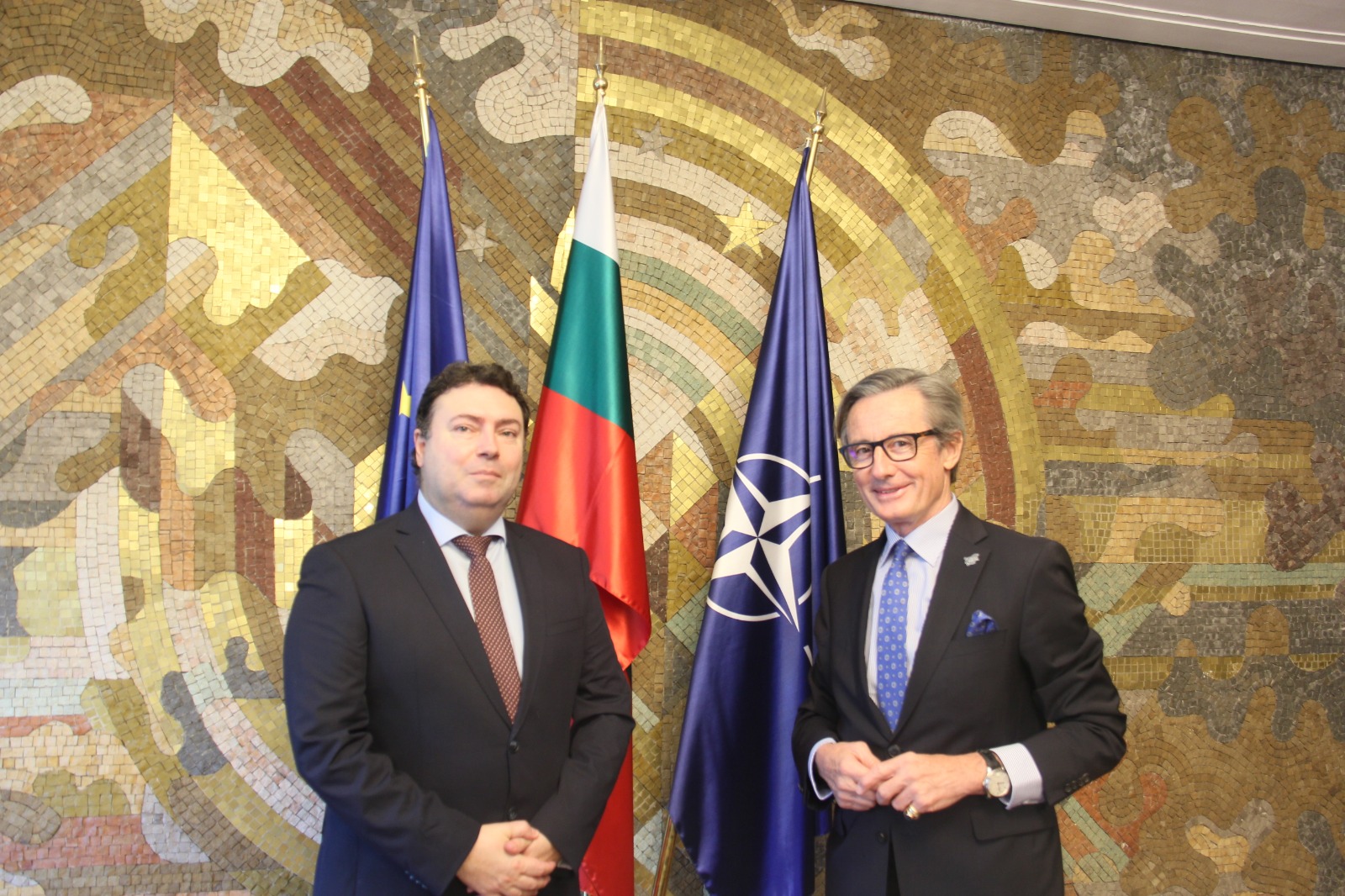 The excellent bilateral relations between Bulgaria and Austria, based on mutual trust and understanding, were the focus of Deputy Foreign Minister Rumen Alexandrov's talks with Peter Launski-Tifenthal, Secretary General of the Austrian Federal Ministry for European and International Affairs.
Deputy Minister Alexandrov, who received Launski-Tifenthal at the Ministry of Foreign Affairs, stressed that Bulgaria highly appreciates the Austrian investments, as well as the large-scale trade and economic cooperation between our two countries. In this context, the cooperation within the Three Seas Initiative was also discussed, as well as today's Summit and the accompanying business forum hosted by our country.
"We are happy that we managed to attract not only participation at the highest political level, but also very serious participation of business representatives, incl. companies with global presence, and that the Initiative is attractive for partners from third countries," said Rumen Alexandrov. The need for a more active role of the European Union was emphasized, as well as the provision of additional funding for regional connectivity projects under the Three Seas Initiative.
The two of them also discussed issues related to the current European Union agenda, including the ambitious climate and energy targets, as well as the legislative package on migration and asylum. In the context of the EU enlargement process, Rumen Alexandrov emphasised the excellent cooperation between the Austrian and the Bulgarian presidencies of the EU Council in 2018, as well as the efforts of both countries to return the topic of the European integration of the Western Balkan countries to the EU.
On the topic of European integration of the Republic of Northern Macedonia, Rumen Alexandrov emphasised that for Bulgaria the leading principle in the process of joining the EU remains the one related to the own merits of each candidate country, as well as the good neighbourly relations between the countries. "The principle of good neighbourly relations is part of the EU accession process and we expect Republic of Northern Macedonia to fulfil its international legal commitments, an important part of which is the Agreement with Bulgaria from 2017, as we will remain open to dialogue," said the Deputy Minister. The need for guarantees for our country within the negotiation process was also emphasised.
Peter Launski - Tifenthal assured Deputy Minister Alexandrov that Bulgaria can count on the support of Austria for our candidacy for membership in the Organisation for Economic Cooperation and Development.
The Bulgarian Deputy Foreign Minister expressed gratitude for the support of the Austrian authorities to open polling stations in the country in the elections of July 11, 2021, which will allow Bulgarian citizens in Austria to exercise their right to vote.