Bulgaria welcomes the increasing attention to the external dimension of EU migration policy
16 March 2021
News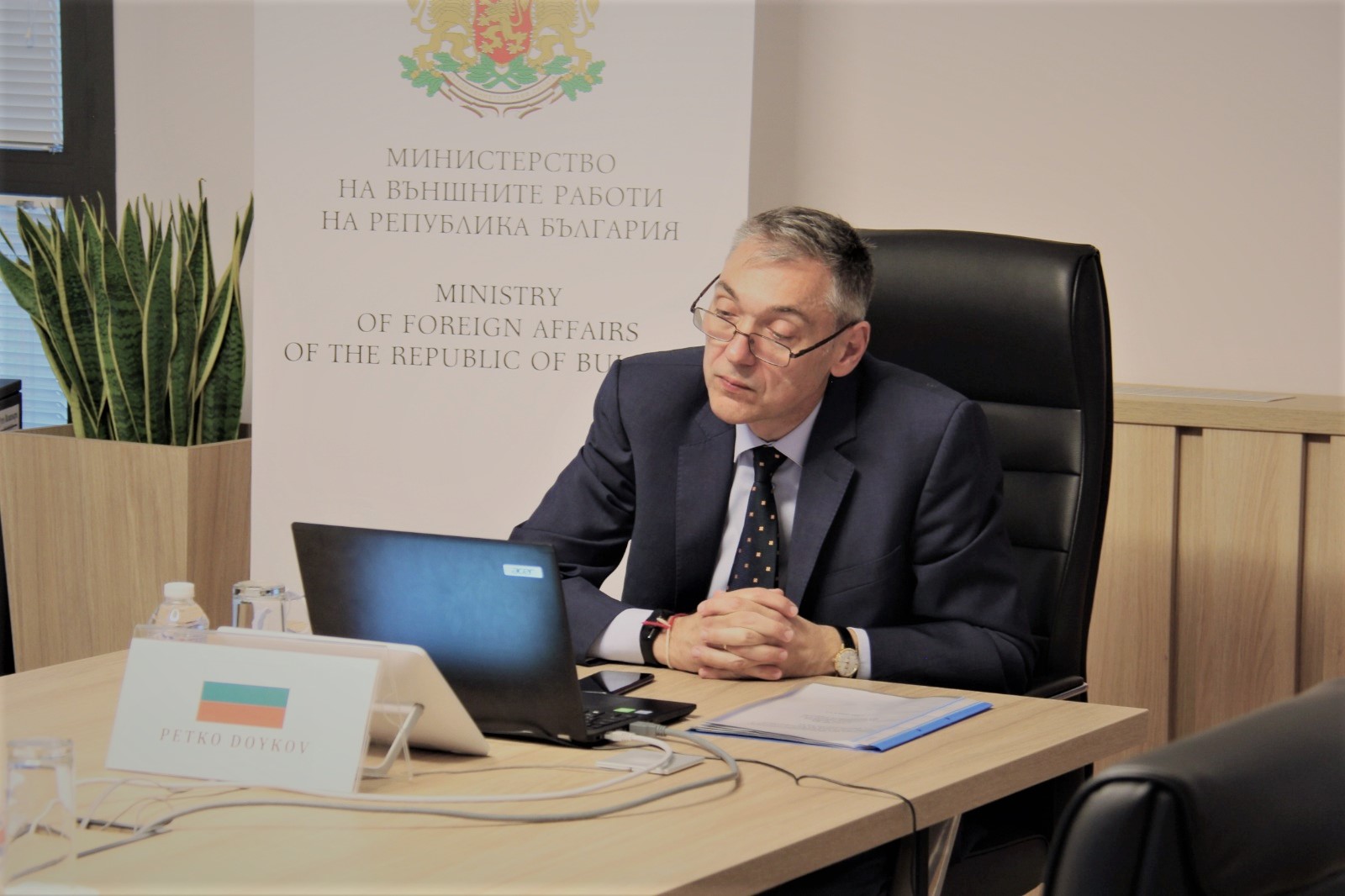 "Bulgaria welcomes the increasing attention to the external dimension of EU migration policy in the New Pact on Migration and Asylum." This was stated by Deputy Foreign Minister Petko Doykov during an informal meeting of EU foreign and interior ministers, which was held via video conference. He stressed on the need to follow a balanced geographical approach with a special focus on working with the countries of the so-called Silk Road: Turkey, the Western Balkans and Africa.
Petko Doykov expressed the opinion that the meeting, chaired by the EU High Representative for Foreign Affairs and Security Policy Josep Borrell, together with the Minister of Interior of Portugal Eduardo Cabrita, was timely. "Migration management is a key issue for the EU and does not only cover first-line countries. Bulgaria supports the individual approach to third countries and believes that work should be done to improve sub-regional and regional cooperation between countries on migrant routes", Doykov said.
The meeting was attended by the Vice President of the European Commission Margaritis Schinas, the Commissioner for Interior Ilva Johansson, the Commissioner for Neighbourhood and Enlargement Oliver Varhei, the Minister of Interior of Bulgaria Hristo Terziyski, as well as the Ministers of Foreign Affairs and of the Interior of the other Member States of the EU.