Bulgaria and Luxembourg Support Coordinated Opening of Borders
29 June 2020
News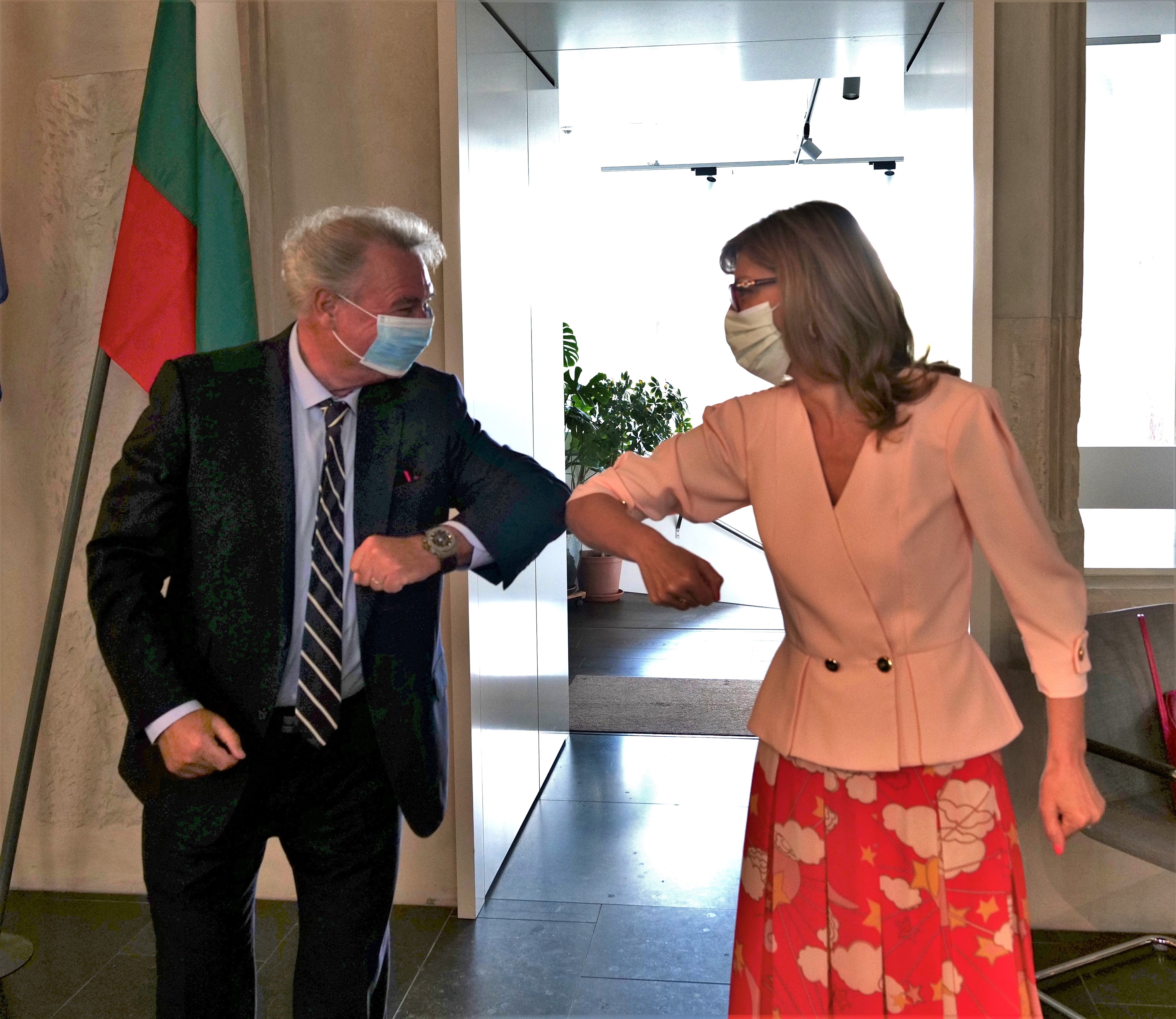 Bulgaria and Luxembourg support the coordinated opening of borders and there will be direct flights for tourists between the two countries three times a week starting 1 July.
This was announced during the official visit to Luxembourg of Deputy Prime Minister and Minister of Foreign Affairs Ekaterina Zaharieva. She not only met Foreign Minister Jean Asselborn but also Prime Minister Xavier Bettel and the President of the Chamber of Deputies, Fernand Etgen.
"Some 200,000 people come to work in Luxembourg from neighboring countries every day. As far as we are concerned, closing the borders is not a solution. We believe that the fight against the spread of the virus should not entail the closing of entire countries, but limiting movement in certain areas or cities with high infection rates," Foreign Minister Jean Asselborn said.
Ekaterina Zaharieva agreed with her counterpart and said: "Bulgaria is open to tourists from Luxembourg and we expect them to come."
"The last few months have been difficult for all Europeans. We welcome the process of opening of the internal borders in the EU, which started on 15 June. The return to the normal functioning of the common market is of key importance for the faster recovery from the crisis and cross-border travel is its most important element," Zaharieva added.
Ministers Asselbourn and Zaharieva discussed a number of issues on the European and international agenda such as the EU budget, the recovery from the repercussions brought about by the coronavirus, EU enlargement and the Middle East.
"Bulgaria is a good friend of Luxembourg. We have always supported you in the EU and NATO. We are the third most important investor in Bulgaria," Asselbourn said. Investments from Luxembourg in Bulgaria amounted to EUR 1.35 billion as at the end of 2019.
"Bulgaria will not forget Luxembourg's great support for our Euro-Atlantic integration. You also supported us on the European integration of the Western Balkans during the Bulgarian Presidency of the Council of the EU," Zaharieva said.
The Grand Duchy of Luxembourg has been an independent state since 1867. It is one of the six countries that founded the EU. Bulgaria established diplomatic relations with Luxembourg in 1956. Minister Zaharieva's visit was the first visit by a Bulgarian foreign minister to Luxembourg in 13 years.