Ekaterina Zaharieva: Bulgaria will continue to support Georgia on its way to EU membership
16 April 2019
News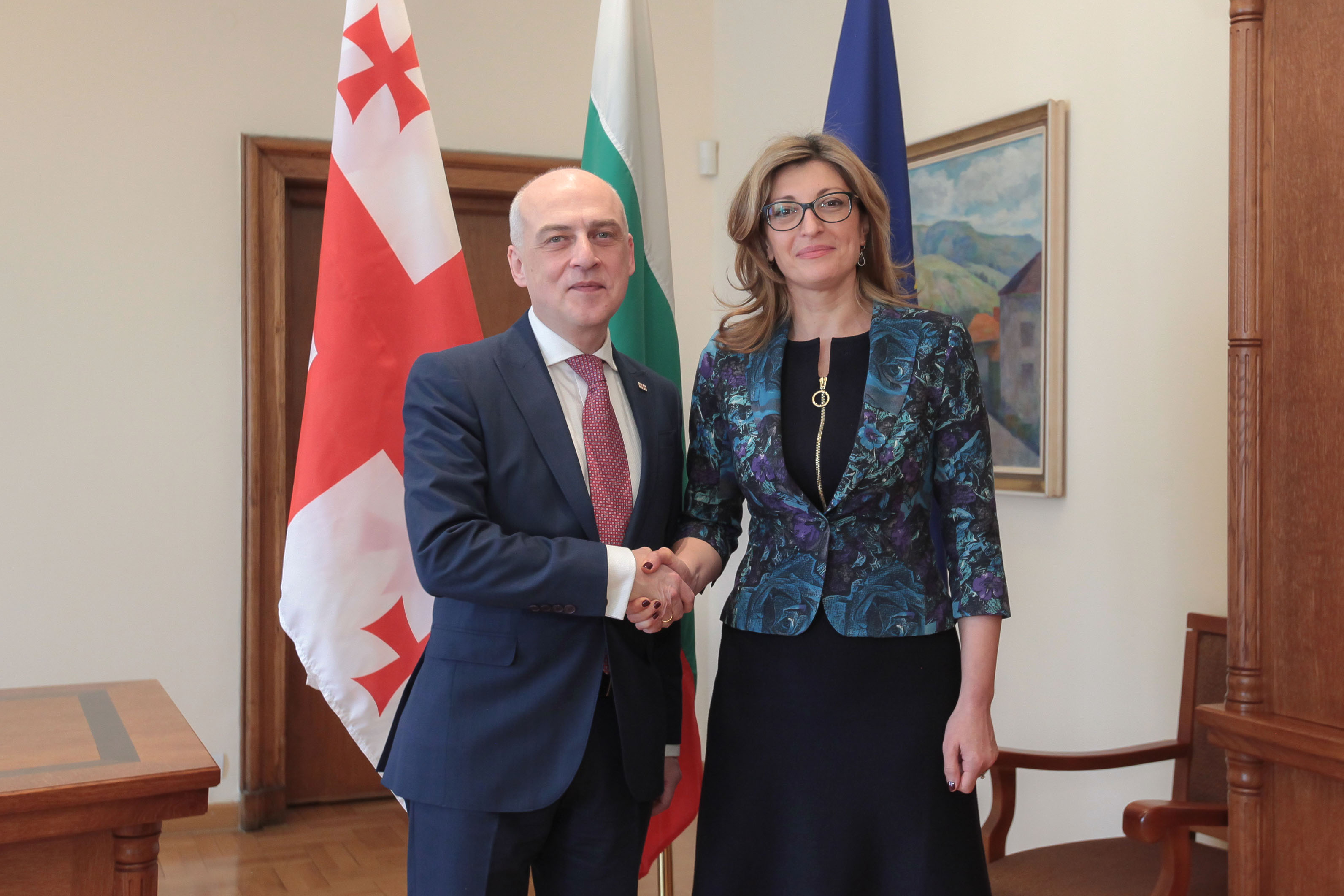 ,Bulgaria will continue to support Georgia on its way to membership of the EU; we appreciate what you have achieved so far and you can rely in the future on our help.' It was with these words that Deputy Prime Minister and Minister of Foreign Affairs Ekaterina Zaharieva addressed her Georgian counterpart David Zalkaliani during the meeting between the two diplomats held in Sofia. Minister Zaharieva pointed to the traditionally good bilateral relations between our countries, built upon the foundation of the long-standing ties between the two peoples, and emphasized that 'Bulgaria is among the most active supporters of the European and the Euro-Atlantic perspective of Bulgaria.' The Bulgarian Deputy Prime Minister outlined the accomplishments of the Bulgarian Presidency of the Council of the European Union with respect to the countries of the eastern Partnership but stated that a lot more remains to be done in that respect. She underscored that Bulgaria stands ready to share its experience in relation both to the Euro-Atlantic integration and to the process of conducting democratic reforms in Georgia.
The parties to the meeting also discussed projects in the energy and transportation spheres, as well as the prospects for deepening relations in the area of culture and education. Minister Zaharieva also informed her colleague about the willingness of the Bulgarian business sector to seek opportunities bigger investments in Georgia, to which Mr. Zalkaliani replied that he would work in earnest to create a favorable environment for that.
Minister Zaharieva expressed her satisfaction with the forthcoming joint projects while pointing it the fact that they would be useful not just for the two countries but for Europe as a whole.
'I sincerely thank you for the support Bulgaria has been giving Georgia on its way to European integration,' said David Zalkaliani, 'The relations between our two countries are excellent. I hope we will continue to deepen our ties in different fields.'
The meeting took place within the framework of the official visit to Bulgaria of Georgian Prime Minister Mamuka Bahtadze.
More photos