THE MINISTER OF FOREIGN AFFAIRS NIKOLAY MILKOV AWARDED THE SECRETARY GENERAL OF THE OECD WITH THE "GOLDEN LAUREL BRANCH''
30 November 2022
Events and Discussions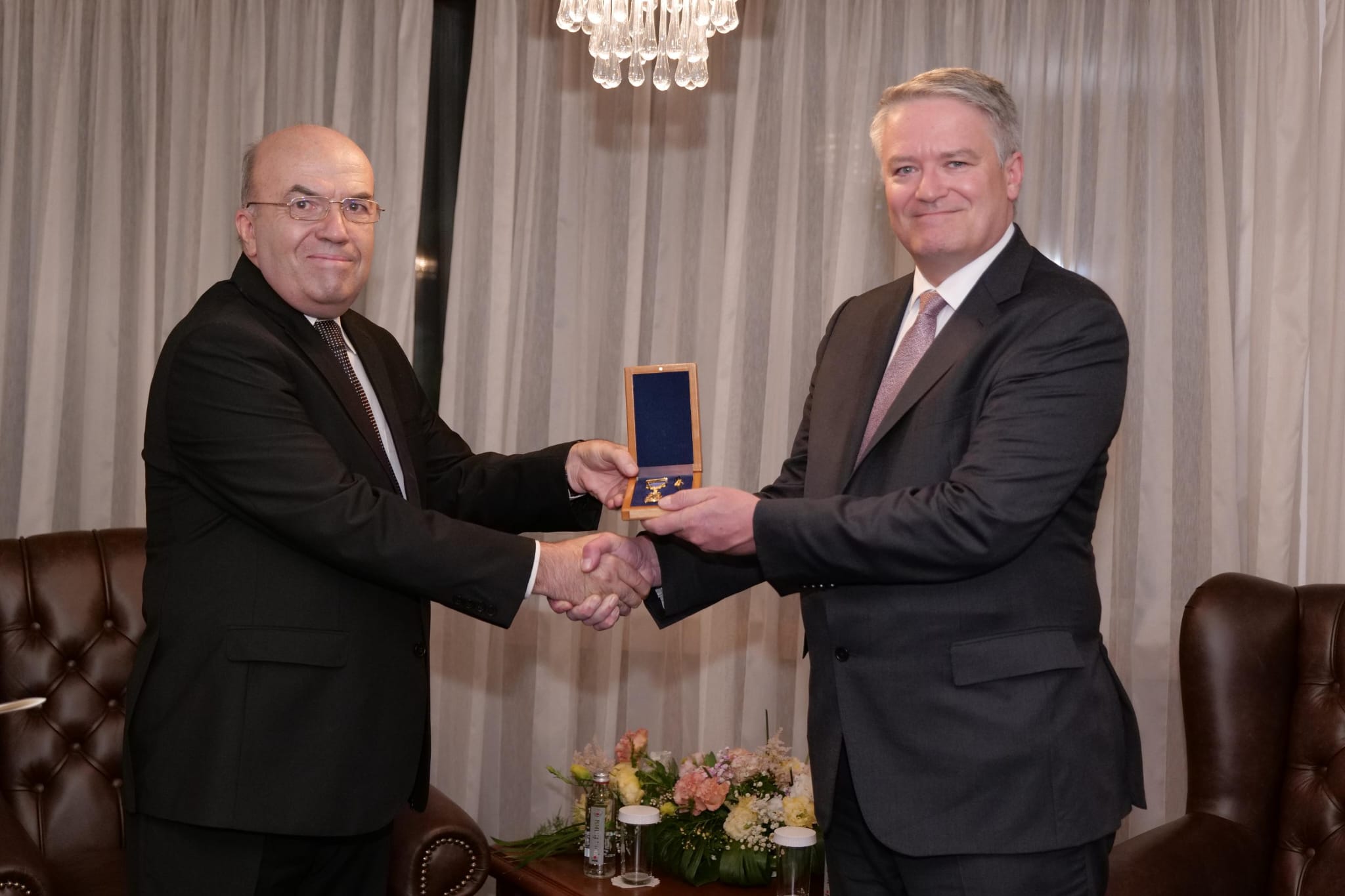 On the 6th of November Mr. Nikolay Milkov awarded the OECD Secretary- General Mathias Cormann with the "Golden Laurel Branch" of the Ministry of Foreign Affairs. The distinction was awarded for Mr. Cormann's outstanding contribution to the deepening of the cooperation between Bulgaria and the OECD and the active and consistent position in support of the expansion of the Organization.
The Minister of Foreign Affairs reaffirmed Bulgaria's strong commitment to the values, vision and good practices of the OECD. Bulgaria has the ambition to be an active part of the global community of like-minded countries working for the economic and social well-being of their citizens.
The OECD Secretary General highly appreciated the actions and determination of our country for rapid progress in the accession process and confirmed that Bulgaria will receive strong support in the efforts to become a member.
On January 25, 2022, Bulgaria received an invitation to start talks on joining the OECD. On the 10th of June this year in Paris the Organization presented to Bulgaria a Roadmap, which marked the beginning of the accession process. Four more countries have started accession talks with the OECD – Romania, Croatia, Brazil and Peru. Joining the Organization is a major foreign policy priority of our country.