The OECD commences accession discussions with Bulgaria and 5 other countries
26 January 2022
Events and Discussions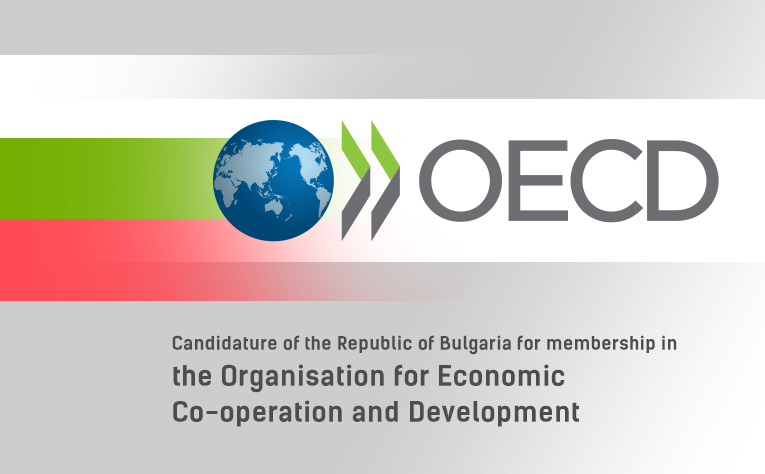 The Ministry of Foreign Affairs of the Republic of Bulgaria welcomes the decision of the Council of the Organization of Economic Co-operation and Development taken on 25 January 2022 to commence accession discussions with Bulgaria and the rest of the candidate countries.
OECD membership is one of the main Bulgarian foreign policy priorities and there is a broad political and societal consensus, as well as a strong institutional coherence in the pursuit of this goal.
Bulgaria fully shares the values, the vision and the aims of the OECD and has the ambition to participate in an active and constructive manner in the search for solutions to global challenges, together with the other member states.
The Council's decision provides an additional impulse to Bulgaria's consistent efforts towards broadening its cooperation with the Organization and ever more complete implementation of its standards, best practices and principles in all spheres of economic and social life. Bulgaria is determined to meet the requirements and obligations arising from full OECD membership and to contribute to the upholding and promotion of OECD values on both regional and global level.
Established in 1961, today the OECD is one of the most respected international organizations and a world leader in the creation and implementation of the highest internationally-recognized standards in all key areas, such as governance, tax policy, digital policy, transport and infrastructure, agriculture, education, digital economy and innovations, climate and more. Currently, the OECD has 38 member states, among which the most developed economies of Europe, the Americas and Asia. 22 OECD members states are also members of the EU.
Alongside with Bulgaria, candidate countries are also Romania, Croatia, Brazil, Argentina and Peru.