Informal meeting of the ministers in charge of transport
05 June 2019
Events and Discussions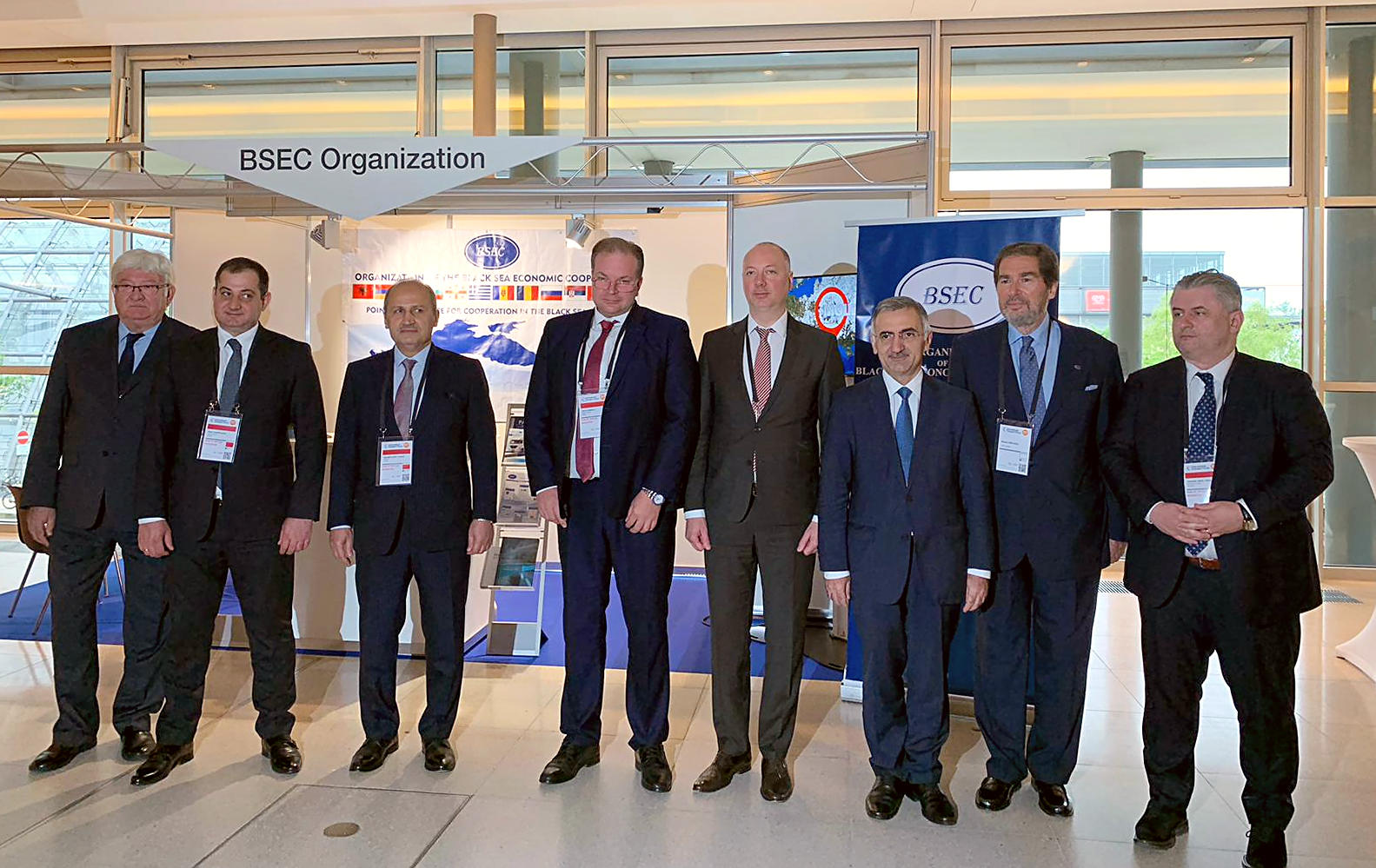 On 22 May 2019, in the framework of the Bulgarian Chairmanship-in-Office of the Organization, on the margins of the annual Leipzig Transport Forum (ITF) an Informal Meeting of the Ministers in Charge of Transport of the BSES Member states took place, chaired by Rossen Jeliazkov, Minister of Transport, Information Technology and Communications of the Republic of Bulgaria.The Secretary General of the BSEC PERMIS Ambassador Michael Christides, as well as Secretary General of the International Road Transport Union (IRU), Umberto de Pretto and the Secretary General of the International Transport Forum (ITF), Yong Kim participated in the meeting.
In his statement Minister Jeliazkov noted that establishing an effective trade corridor in the region is the main challenge facing the Black Sea Economic Cooperation Organization (BSEC) and it is possible only by joining all member states' efforts. He stated that in order to achieve an optimal integration of the transport networks it is necessary in parallel with the regional transport infrastructure development particular attention to be paid to the international projects within the Trans-European network and the Euro-Asian corridors in the territories of BSEC member states.
"Sustainable mobility and high efficiency can only be achieved if efforts are focused on overcoming the key challenges facing the sector. These include the modernization of infrastructure, introduction of intelligent transport systems, improvement of competitiveness of transport enterprises and reduction of the impact on the environment", added Rossen Jeliazkov.
More photos