BSEC Green Energy Investment Forum
18 April 2019
Events and Discussions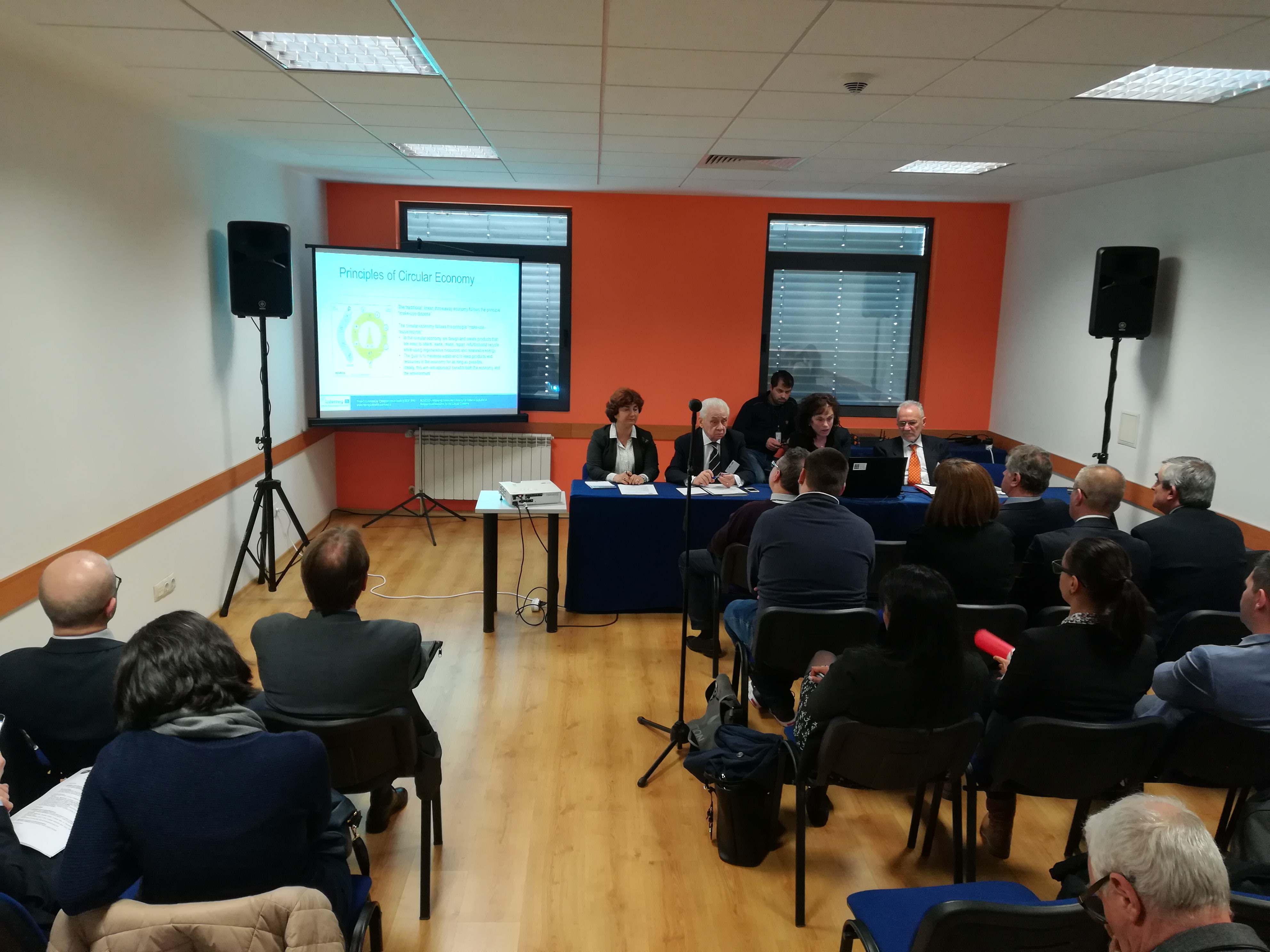 A Green Energy Investment Forum was held on 16 April 2019 at Inter Expo Center in Sofia within the schedule of the Bulgarian Chairmanship of the BSEC. The event was organised at the initiative of the BSEC Permanent International Secretariat in the framework of the 15th edition of the annual South East Europe Energy Efficiency & Renewables Conference and Exhibition. The forum was opened by Ambassador Traian Chebeleu, Deputy Secretary General of the Organisation of the Black Sea Economic Cooperation, and by Ms Yulia Tserova, Head of Regional Cooperation Department at SEE Directorate of the Ministry of Foreign Affairs of the Republic of Bulgaria. On behalf of the Bulgarian Chairmanship of the BSEC, she congratulated the organisers and participants and wished fruitful work and productive discussions on the topical issue of green energy project development and increasing investment and cooperation in this key area for the BSEC.
In the framework of the forum, statements were made by Prof. Dimitrios Mavrakis, coordinator of the BSEC Green Energy Network established in 2015, Prof. Nikola Kaloyanov, a lecturer at the Technical University of Sofia, PhD Zdravko Georgiev, Executive Director of Sofia Energy Agency – SOFENA, Ms Mariana Tancheva, Director of European Integration and Projects dimension at the Bulgarian Chamber of Commerce and Industry, Mr Andi Aranitasi from the European Bank for Reconstruction and Development, and Mr Andreas Beikos, Head of the Bulgarian Office at the European Investment Bank. In two panels, the participants discussed issues related to green energy policies and the mechanisms for project financing in this area, the energy poverty combat, the transition from linear to circular economy, smart buildings, etc.
The participants shared the view that the forum provided a useful platform for exchange of ideas and consideration of the opportunities for funding green energy projects in BSEC Member States aiming to achieve the UN goals for sustainable development in the Black Sea region. Highlighted was the increased interest in development of green energy regional cooperation and the need to develop and implement more specific projects in the fields of energy efficiency, renewable energy and combating the effects of climate change. Expressed was the hope that the forum would have new editions in the following years.
More photos