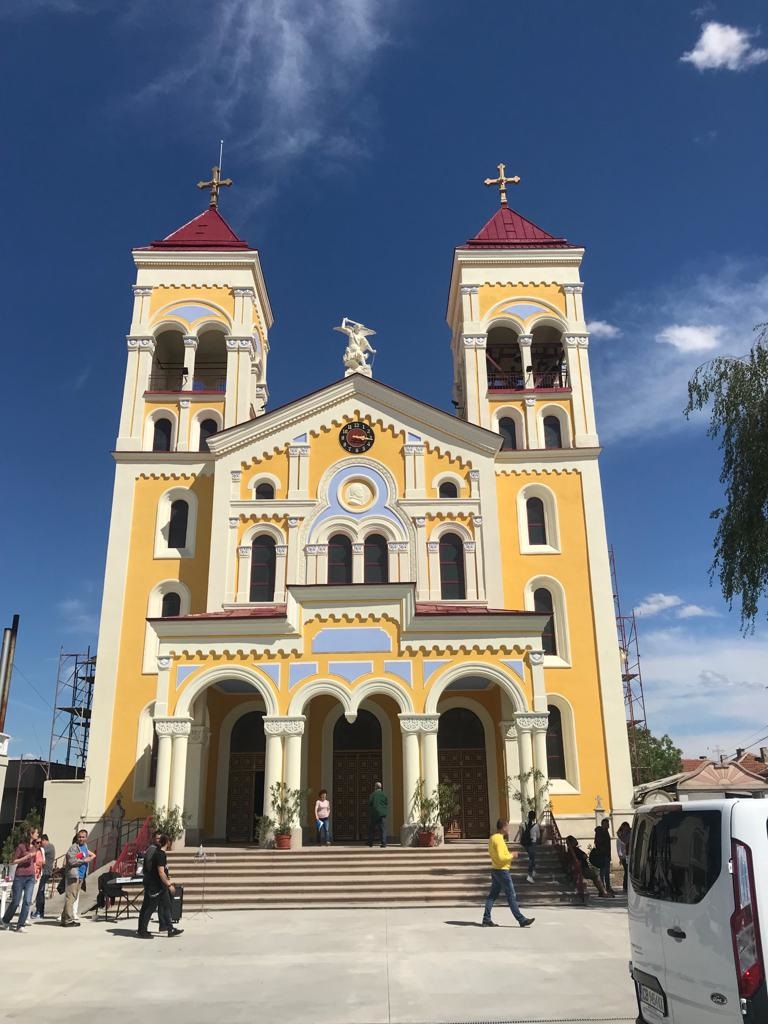 Receipt of Badges: The distribution of the special accreditation for the media to cover the apostolic journey of Pope Francis in Bulgaria will be done on 2 May 2019, within the timeframes specified below (only in these time slots). The badges that will be provided are personalized – named and non-transferable, i.e. they cannot be used for access by...
Посолство на Република България в Москва, Руска Федерация
Адрес: Москва 115127, Мосфильмовская ул., № 66
Тел. в работно и извънработно време: + 7 495 234 02 26
Факс: +7 495 232 33 02
Работно време на посолството: от 09:00-13:00 и 14:00-17:30
Е-mail: [email protected]

Телефон за екстрена връзка: 007-910-457-2835
Внимание! Този телефон е предназначен изключително за обаждания на български граждани, намиращи се в Русия, в ЕКСТРЕНИ СЛУЧАИ (ако Вашият живот е застрашен, ако сте пострадали в резултат на противоправни действия на трети лица, терористичен акт, природна катастрофа и др.).
На този телефон не се правят справки по консулски въпроси, нито се осъществява запис за приемното време на консулската служба.
Консулска служба
Приемно време - 09:00 - 12:00 ч.
Информация и консултации: 15:00- 17:00 ч. на тел.:
+7 499 143 62 30 ; факс: +7 499 143 62 13

Български културен институт в Москва
https://bci-russia.ru/
Embassy of the Republic of Bulgaria
Address: Moscow 115127, 66, Mosfilmovskaya Street
Telephone: + 7 495 234 02 26; Fax: +7 495 232 33 02
Оut-of-hours hotline: + 7 495 234 02 26
Office hours: 09:00 - 17:30 h
Е-mail: [email protected]

Consular section
office hours - 09:00 - 12:00 h
Telephone : +7 499 143 62 30 ; 15:00 – 17:00 h

Bulgarian Cultural Institute in Moscow
http://bci-russia.ru/
[email protected]
Посольство Республики Болгария в Москве
Адрес: Москва 115127, Мосфильмовская ул., дом 66
Телефон Посольства: + 7 495 234 02 26
Факс: +7 495 232 33 02
Часы работы: 9:00 до 13:00 и с 14:00 до 17:30
Е-mail:[email protected]


Консульская служба:
Информация и консультации с 15:00 до 17:00 ч. по телефону:
+7 499 143 62 30; факс: +7 499 143 62 13
Приемное время: с 9:00 до 12:00 (кроме выходных)

Болгарский культурный институт в Москве
https://bci-russia.ru/