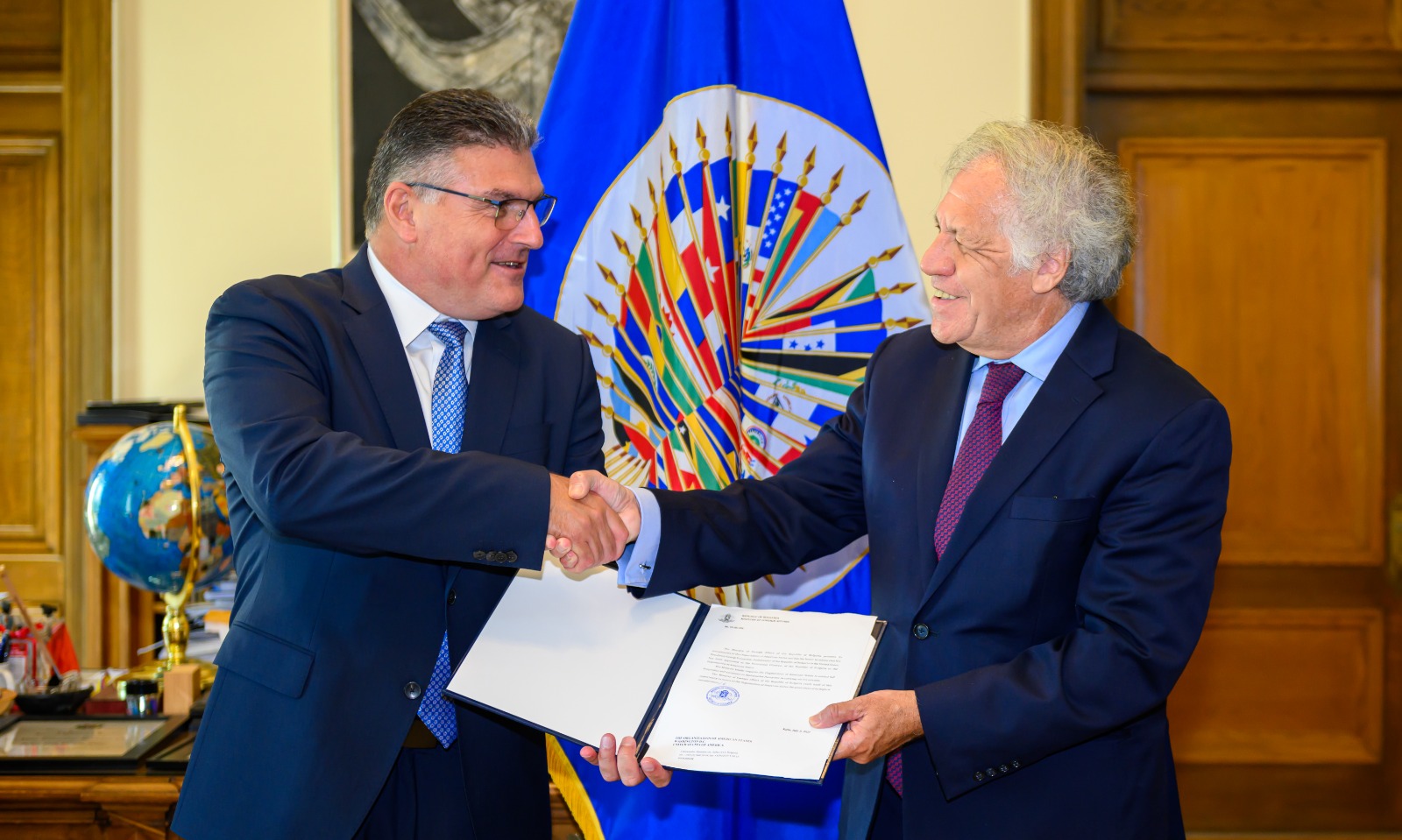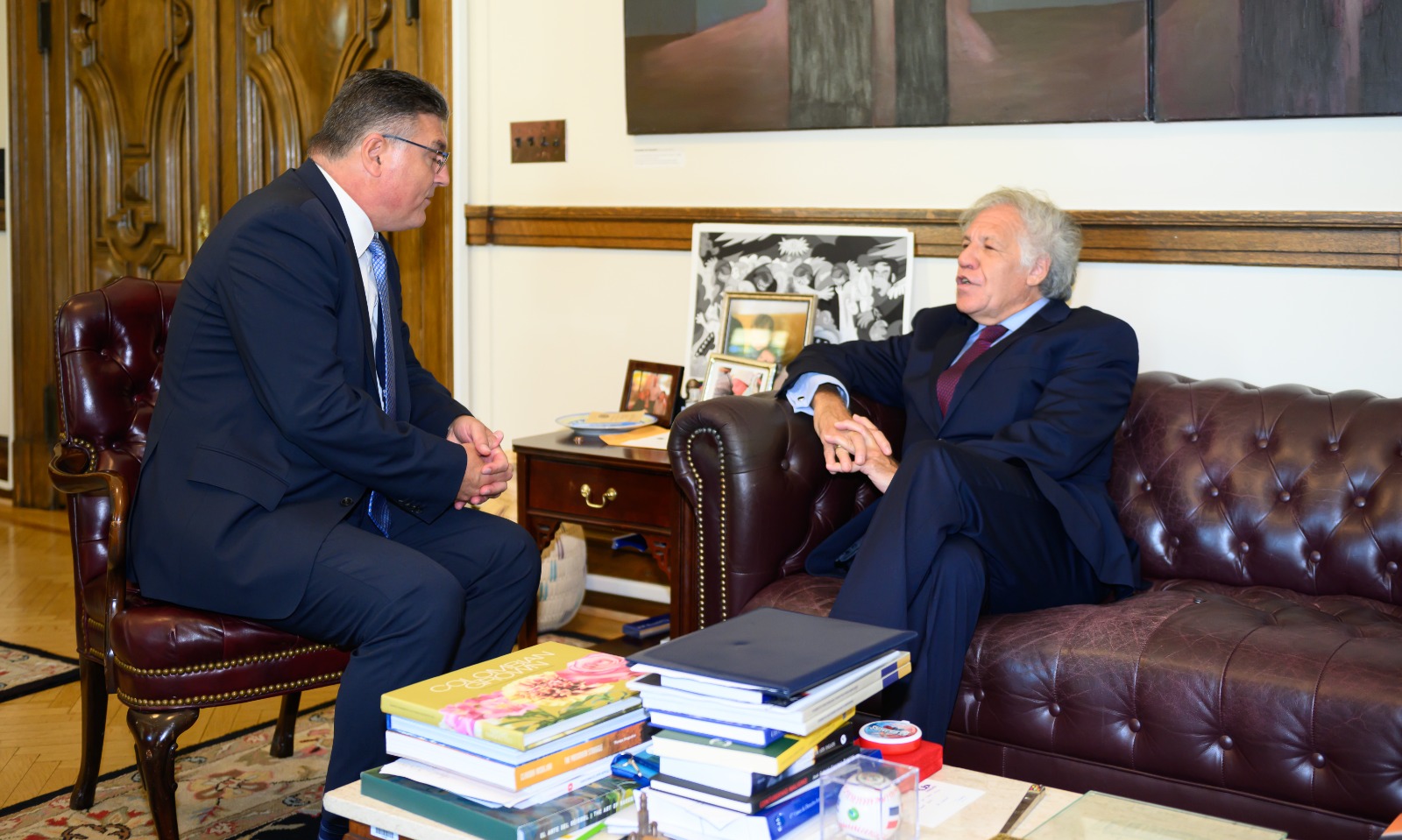 Ambassador Georgi Panayotov presented his credentials as Permanent Observer of Bulgaria to the Organization of American States (OAS) to the OAS Secretary General Luis Almagro. They discussed the opportunities for enhancing the relations between Bulgaria and the OAS and its member states. The OAS is the oldest regional organization in the world and an...
Посолство на Република България в САЩ
Адрес: 1621 22nd Street, NW, Dimitar Peshev Plaza, Washington, DC 20008, USA
Тел.: +1 202 387 0174; +1 202 387 5770; +1 202 483 1386; +1 202 299 0273
Факс: +1 202 234 7973
Дежурни телефони за спешни случаи извън работното време:
+1 (202)387-0174; +1 (202) 387-5770
Работно време /понеделник-петък/: 09:00 - 17:30
Консулска служба към посолството във Вашингтон
(R Street Entrance)
Консулски окръг: Alabama, Arkansas, Delaware, Florida, Georgia, Kentucky, Louisiana, Maryland, Mississippi, North Carolina, Oklahoma, South Carolina, Tennessee, Texas, Virginia, West Virginia, Washington DC
Приемно време /понеделник-петък/:
Всеки работен ден,
от 9:15 ч. до 12:00 ч., само с предварително записване, и
от 14:00 ч. до 15:00 ч., с предварително записване, извършено до края на предходния работен ден.
Информация по тел.:+1 202 387 7969
E-mail: [email protected]
E-mail: [email protected]
https://www.mfa.bg/embassies/usa
Embassy of the Republic of Bulgaria in Washington DC
Address: 1621 22nd Street, NW, Dimitar Peshev Plaza, Washington, DC 20008, USA
Telephone:
+1 202 387 0174
+1 202 299 0273
+1 202 483 1386
+1 202 387 5770
Fax: +1 202 234 7973
Оut-of-hours hotlines:
+1 202 387 0174
+1 202 387 5770
Office hours /Mon-Fri/: 9.00 am - 5.30 pm
Consular Section (R Street Entrance)
The Consular District includes Alabama, Arkansas, Delaware, Florida, Georgia, Kentucky, Louisiana, Maryland, Mississippi, North Carolina, Oklahoma, South Carolina, Tennessee, Texas, Virginia, West Virginia, Washington DC
Open to the public /Mon – Fri/:
9:15 am - 12:00 pm (by appointment)
and 2 pm - 3 pm (by appointment)
Phone Inquiries:
+1 202 387 7969
E-mail: