CALL FOR PROPOSALS Procedure for acceptance of project proposals for grants from the Republic of Bulgaria
05 mars 2023
Новини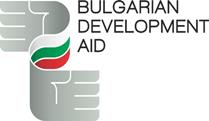 The Ministry of Foreign Affairs of the Republic of Bulgaria through the Embassy of the Republic of Bulgaria in the Republic of Albania announces a procedure for the acceptance and selection of proposals for projects to be implemented with a grant through the Official Development Assistance of the Republic of Bulgaria, with an initial implementation period in 2024.
Priority Areas for Project Implementation on the territory of the Republic of Albania
Development of quality and sustainable local infrastructure.
Support for the development of mountain tourism.
Promoting economic growth and sustainability.
Promotion of sustainable economic development and entrepreneurship.
Increasing the administrative capacity of central and local authorities on topics related to the EU accession negotiation process (including with a focus on protecting and guaranteeing human rights, as well as the rights of national minorities).
Documents:
Publicity and Visibility Guidelines