Bulgarian Delegation with first official visit at the Ohio Congress
15 June 2023
News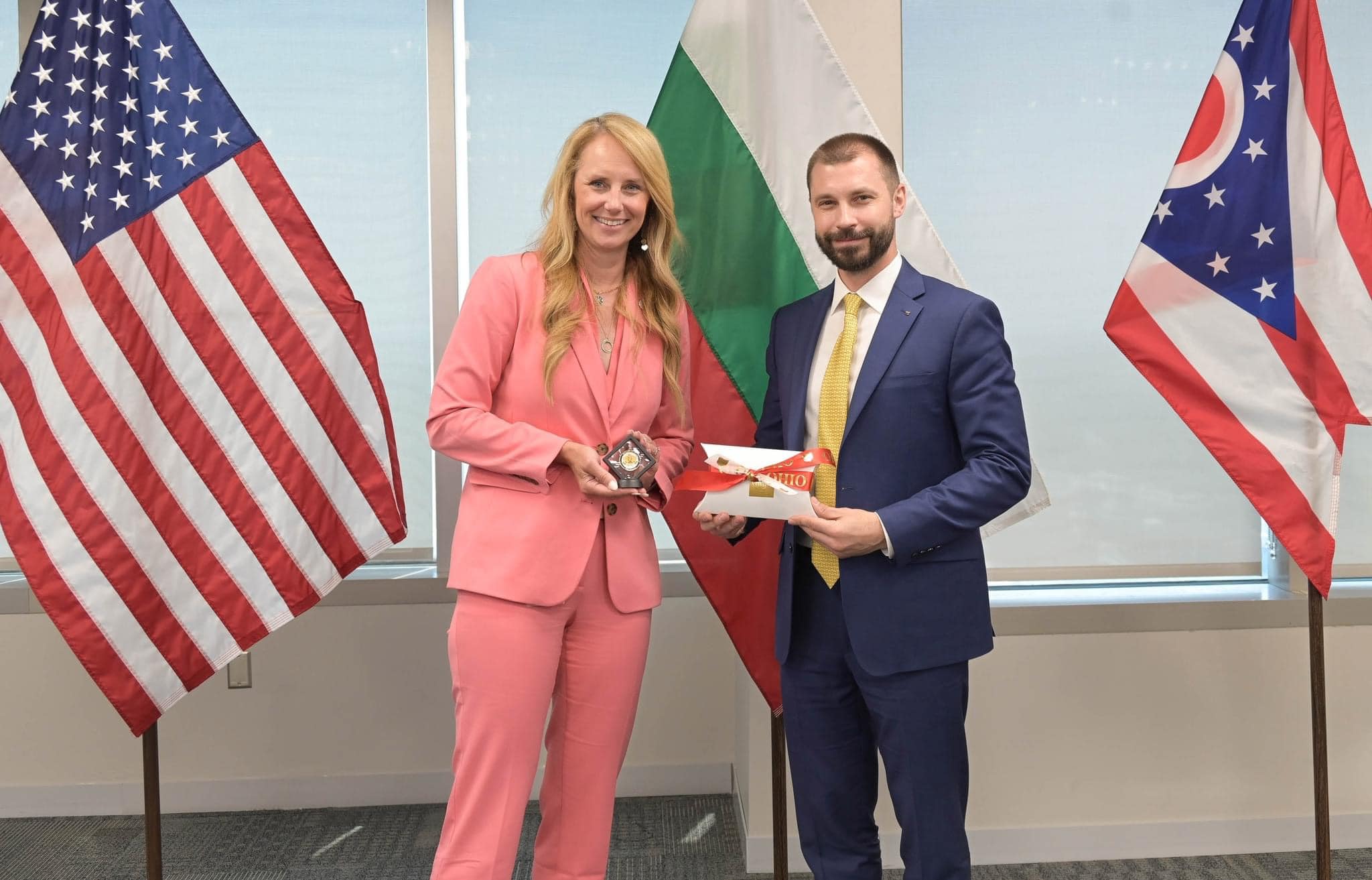 Bulgarian delegation made first of its kind visit to the Congress of Ohio.
The purpose of the visit was to present the history and achievements of the Bulgarian emigration in Ohio to officials at the highest level. Meetings were held with Jason Stevens (R-93), Speaker of the House, Democratic Leader Allison Russo (D-7), with the office of the Senate President Matt Huffman (R-12), as well as with leaders of the Democrats, Senator Nickie J. Antonio and Senator Craig F. Hearcel.
An extremely beneficial meeting was held with Lydia Mihalik, Director at Ohio Department of Development at the Office of Ohio Governor, Mike DeWine, with whom it was reached agreements on cooperation in the field of economic and cultural relations.
The delegation was led by the Consul General Svetoslav Stankov, and included also Mr. George Adams, President of the MacGahan Foundation, Very Reverent Father Vladimir Bakardjiev from the Eastern Orthodox Church "St. Thomas", Ms. Didi Partridge, President of the Bulgarian Association of Cincinnati, Ms. Nadia Tanova, Principal at Bulgarian Sunday School "Rodolyubie" and Mr. Greg Chachoff, President of Chapter "Freedom", Macedonian Patriotic Organization.
Amongst the notable individuals who are part of the common history of Bulgaria and the state of Ohio, are the American war correspondent Januarius MacGahan, the scientist Widen Tabakoff, from the University of Cincinnati, whose scientific developments helped to send the first man to the moon, the Macedonian Bulgarians Kiradzhiev brothers, who created one of 20th the most famous foods in America "Cincinnati Chili", as well as the representatives of today's emigration with their cultural organizations and school.