Head of Mission
Ivan Anchev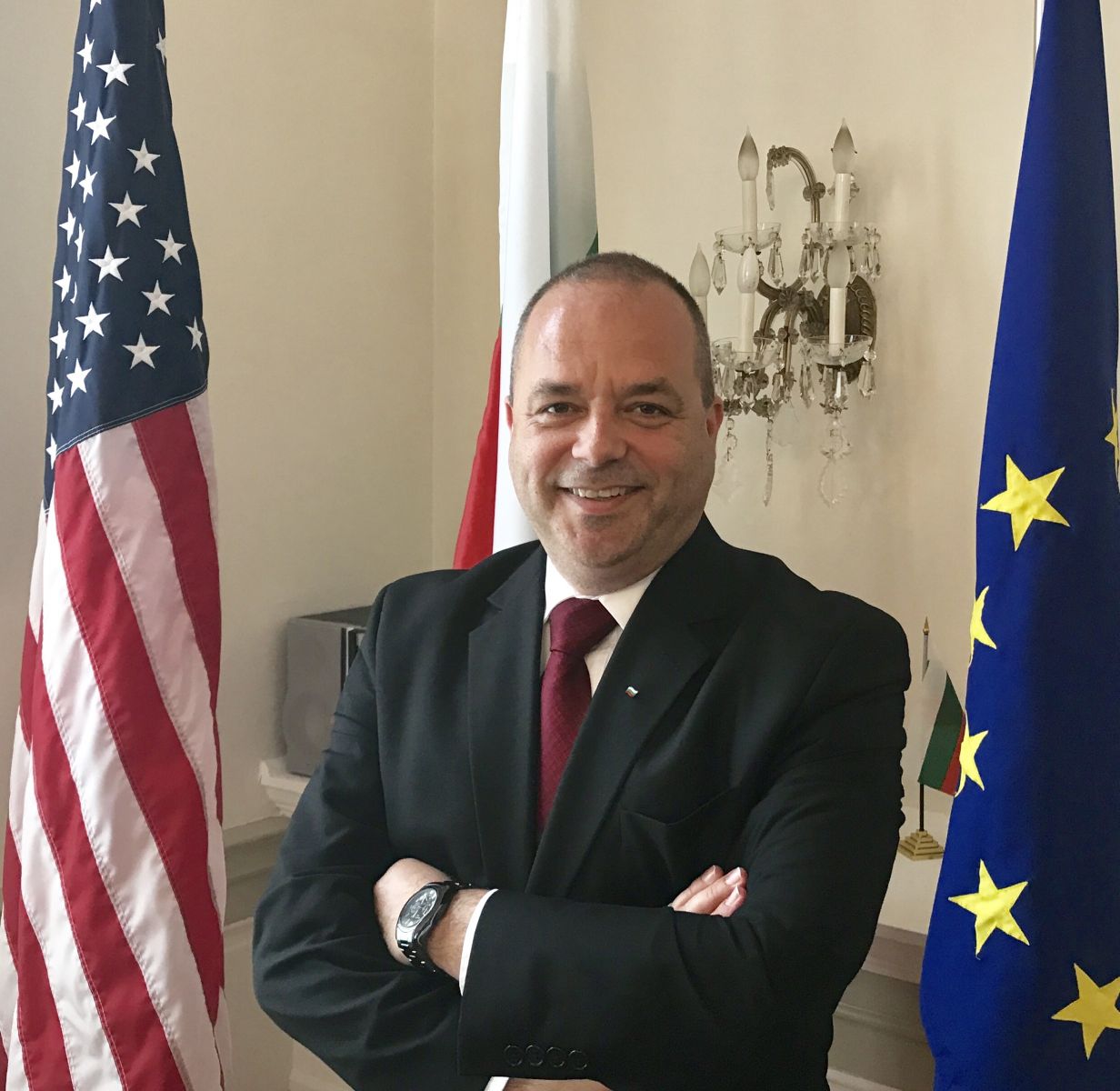 Consul General of the Republic of Bulgaria in Chicago, USA
On July 29, 2016 the Council of Ministers of the Republic of Bulgaria appointed Ivan Anchev as the Consul General of the Republic of Bulgaria in the City of Chicago, IL with consular jurisdiction over the territory of the States of Colorado, Iowa, Illinois, Indiana, Kansas, Michigan, Minnesota, Missouri, Nebraska, North Dakota, Ohio, South Dakota, Wisconsin and Wyoming. Prior this appointment Mr. Anchev has served at the Bulgarian Embassy in Washington, D.C.
In 1995 Ivan Anchev obtained his master's degree cum laude in Political Sciences from the St. Kliment Ohridski University of Sofia. His master thesis was for the Islamic terrorism in Algeria. In 2006 he obtained doctor's degree (Ph.D.) in the national security studies.
In 1996 he joined the Bulgarian law-enforcement serving until 2016 where he moved up through all ranks. In 2005 he was appointed by the Minister of Interior of the Republic of Bulgaria as the first Bulgarian law-enforcement representative to the United States. He opened the office in Washington, D.C. in July 2005. Since February 2011 he has been responsible for the law-enforcement cooperation with Canada and Mexico.
During his tenure as Bulgarian Law-Enforcement Liaison Officer in Washington, D.C. Ivan Anchev served (2009 – 2010) as a Chairman of the Liaison Officers Association and as a member of two commissions at the IACP – Advisory Committee of the International Policing Division Steering Committee and the IACP Counterterrorism Committee.
In 2007 he was decorated by the Bulgarian Minister of Interior with "Justice, Liberty and Security" Gold Medal and in 2011 by the Deputy Prime Minister and Minister of Interior with "For Valor and Merit" Honor Insignia. During the year he was awarded the Interpol Washington's Award for International Cooperation by the USNCB Interpol Director.