About us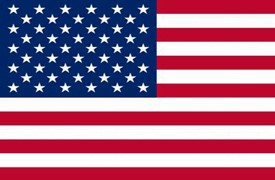 737 N. Michigan Avenue,
Olympia House, Suite 2105
Chicago, IL 60611
Tel.:(312) 867-1904; (312) 867-1905
Fax: (312) 867-1906
e-mail:[email protected]
Welcome to the internet site of the Consulate General of Republic of Bulgaria in Chicago. Our consular district has the coverage of 14 states: Colorado, Iowa, Illinois, Indiana, Kansas, Michigan, Minnesota, Missouri, Nebraska, North Dakota, Ohio, South Dakota, Wisconsin and Wyoming. With the vast territories of the USA and the shortage of leisure time, we hope that our site will offer you sufficient answers, as well as lots of useful and precise information. You will be able to find the specific terms and procedures regarding consular services or your visit to Bulgaria, some news about the Bulgarians in our consular district and much more. We hope our virtual address will save your time and will be most convenient for you.
If you however prefer some personal approach, please feel free to contact us directly over the phone, e-mail or at our office. All our staff of qualified experts is engaged in achieving high standards of quality in all consular services. Professionalism and competence are our goals and we make our best endeavors to provide that to each and every one of you.It's a mission of ours to support and contribute in every way the prosperity and development of the beneficial partnership between the United States of America and the republic of Bulgaria.
Your feedback will give us an advantage in being more useful to you. In this regard we would highly appreciate any of your recommendations, comments and news, regarding Americans in Bulgaria and Bulgarians in the USA.
Wish you lots of useful and pleasant minutes in the virtual office of the Consulate general of the Republic of Bulgaria in Chicago.
Please be welcome to follow us on Facebook as well!